Could Newark's lead problems affect investment, development in resurgent city?
Health concerns are paramount. As those are being addressed, business interests seem to be weathering the storm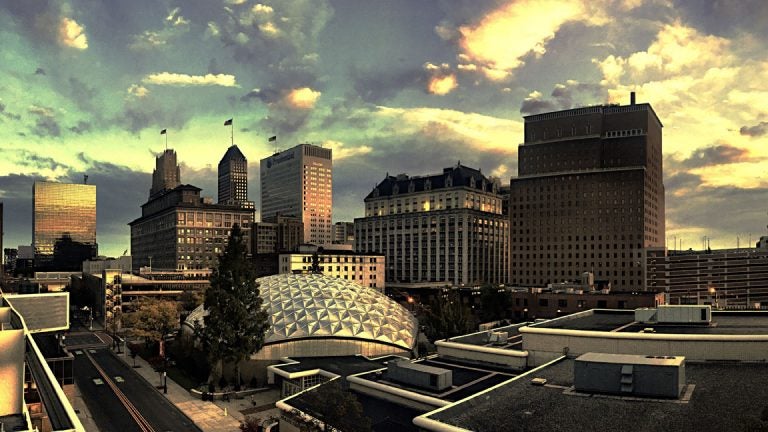 This article was originally published on NJ Spotlight.
–
The New Jersey Performing Arts Center in Newark was full of fiery rhetoric when Mayor Ras Baraka took the stage at a public town hall meeting earlier this month to address the city's lead water crisis.
The mayor had come under fire for the city's handling of the crisis, and Baraka was on the defensive not just about his reputation but also about Newark's.
"Don't tell people 'don't invest in the city.' Don't tell businesses to leave the city," Baraka said to the crowd. "Stop telling people our water is poisonous. . . Leave my damn city alone."
Beyond the health concerns that are paramount, it has been a prevailing question since the problem with Newark's lead service lines emerged: How much would the outcry and the headlines harm the city's carefully cultivated revival efforts? Would they scare off investors, current and prospective? Would new developments stall, new tenants hedge?
It is still too early to tell the long-term effects, but interviews with a mix of businesspeople, academics, and residents indicate the city's business interests so far seem to be weathering the storm, despite hiccups with the initial response to the crisis by the Baraka administration.
'Not a doomsday scenario'
 "What's happening with the water has clearly put a cloud over Newark, but it's not a doomsday scenario. And I think companies, including site selection companies, can walk and chew gum at the same time," said John Boyd, principal of The Boyd Company, a Princeton-based corporate site selection, and economic development firm.
"The cost savings associated with Newark versus Manhattan has generated a lot of buzz in corporate America," he said. "I think people recognize that the city will deal with this just as other cities have dealt with similar crises."
In recent years, a wide range of investors and businesses have embraced Newark, opening new offices and returning to the city, a dramatic reversal of the flight seen after the 1967 riots. Racial and socioeconomic pressure detonated in a civic cataclysm during five tumultuous summer days in that year, leaving 26 people dead and millions of dollars in property damage. But all economic signs point to the fact that those who have been looking to invest in Newark do not now want to forego it, Boyd and others said.
"A major issue is will we as a country step up and improve the delivery infrastructure of water to our citizens in urban areas," said Roland Anglin, former director of the Joseph C. Cornwall Center for Metropolitan Studies at Rutgers University-Newark, now dean of Cleveland State University's Maxine Goodman Levin College of Urban Affairs. "The real question is what to do quickly so that we don't choke off investment in a community that is coming back after a long stretch of non-investment."
WHYY is your source for fact-based, in-depth journalism and information. As a nonprofit organization, we rely on financial support from readers like you. Please give today.