Coronavirus update: Delaware youth camps and summer schools can open when Phase 2 starts
Updated at 4:29 p.m.
Are you on the front lines of the coronavirus? Help us report on the pandemic.
Delaware has 9,236 cases of the coronavirus, 356 related deaths and 192 current hospitalizations, officials reported Friday.
Summer camps and summer school will be permitted to reopen on the unspecified date when Delaware moves to the second phase of economic recovery, the Carney administration announced Friday.
Phase 1 begins on Monday, as gyms, movie theaters, hotels, malls and other shuttered businesses can open, most at 30 percent capacity.
Gov. John Carney has given no indication when Phase 2 might begin, but one administration official told WHYY it could be as soon as mid-June if benchmarks for flattening and reducing the curve of COVID-19 cases and hospitalizations are reached.
The Division of Public Health encouraged camps and schools to limit groups to 15 children plus staff. They also must develop a written plan for enforcing physical distancing, frequent hand-washing, and other basic public health precautions.
"As we continue to gradually reopen our economy, and get Delawareans back to work, it's important that everyone remember that this virus has not gone away," Carney said in a news release.
Children ages 2 and younger should not wear a face mask because of the risk of infection, officials said.
The state is also urging daily health checks of campers and students, such as temperature screening or checking for symptoms such as fever, cough and shortness of breath.
Court system aims to start phased reopening June 8
Delaware's court system plans to begin a four-phase process of reopening its facilities and increasing operations the week of June 8, Chief Justice Collins J. Seitz Jr. announced Friday.
All trials, access for the public and many other court activities have been halted since late March.
The first phase will be what Seitz called a "soft opening" allowing attorneys and a limited number of other professionals with court business to return.
There will be heightened screening, temperature checks and COVID-19 questionnaires, with visitors urged to use the hand sanitizer stations, wear facial coverings and physically distance – protocols that will remain in place through at least the first three phases.
There will be a four-person limit on elevators, and the number and type of proceedings will increase, including a resumption of Delaware Supreme Court oral arguments. Non-courtroom public areas such as lunch rooms will remain closed.
What to expect in subsequent phases:
Phase Two will reopen facilities to the public using Phase One safety protocols. No more than 10 visitors will be allowed in courtrooms or adjacent public areas. Proceedings involving non-incarcerated defendants will resume including non-jury civil and criminal trials. Jury trials will remain on hold. Grand Jury proceedings will resume. Staffing will increase and the number of people inside will be limited to 50 percent of building capacity.
Phase Three will allow 50 people to be in courtrooms and adjacent public areas. Criminal and civil jury trials will resume. Incarcerated defendants will again be brought to the courthouse rather than appearing only by video. Visitors will be limited to 75 percent of capacity.
Phase Four will mark a return to full operations, though many of the safety procedures could remain.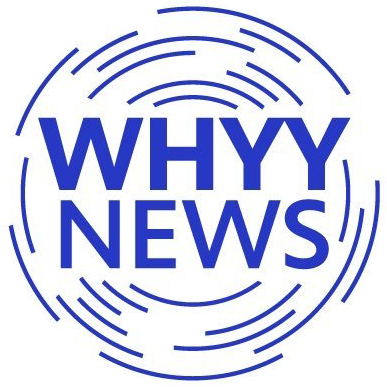 Get daily updates from WHYY News!
Wilmington budget devastated by pandemic
Wilmington City Council has approved an austerity budget for fiscal 2021 that is $5.7 million less than initially proposed in March and what Mayor Mike Purzycki called the "devastating'' effects of the coronavirus on city revenues.
The general fund budget of $163.5 million for the year that starts July 1 is 2.3% smaller than the spending plan for fiscal 2020. The budget doesn't increase property taxes or water rates and "preserves the current city workforce and the current level of services,'' Purzycki's office said.
Purzycki's office suggested, however, that more cost-cutting might be in store in a few months to deal with "the first wave of COVID-19 consequences for the local government and economy."
Council President Hanifa Shabazz said the new budget "ensures that Wilmington residents continue to receive vital city services and that our communities are clean, safe and secure.'' But a statement from Council acknowledged "there may be a need to revisit and amend" the budget.
The budget was balanced with a $5.4 million infusion from the city's Tax Stabilization Fund, marking the first time in eight years that surplus cash has been used to make ends meet, Purzycki's office said.
The city also reduced health care costs by $2.1 million and trimmed $3.5 million from departmental budgets by measures such as not filling permanent and consulting job openings, eliminating grants to some community groups, suspending sheriff's sales, and postponing maintenance and equipment purchases.
Purzycki said the budget will not affect what he called "game-changing projects" such as Rodney Square and Baynard stadium, an entertainment sound stage on the 7th Street Peninsula, the South Wilmington Wetlands Park, affordable home construction on the East Side and the Baynard Stadium conversion.
"We are meeting many of the initial challenges brought on by this virus, but we have many more to go,'' Purzycki said. "There are a lot of people hurting right now. That means our government must stay strong and efficient to provide quality city services for residents and businesses and to help our most vulnerable residents receive information about COVID-19 testing and protective materials such as masks to keep them and others healthy."
Purzycki said he's looking forward to reopening the economy, having kids back in school and seeing restaurants, arts and entertainment venues thrive when conditions are safer.
"The future will be different. Until there is a vaccine, we must adjust to a new way of life. And that's why it's important we continue social distancing, washing our hands, wearing a mask, and doing anything else we can to help others in our neighborhoods and throughout our city."