Commentary: NJ school funding woes extend to state preschools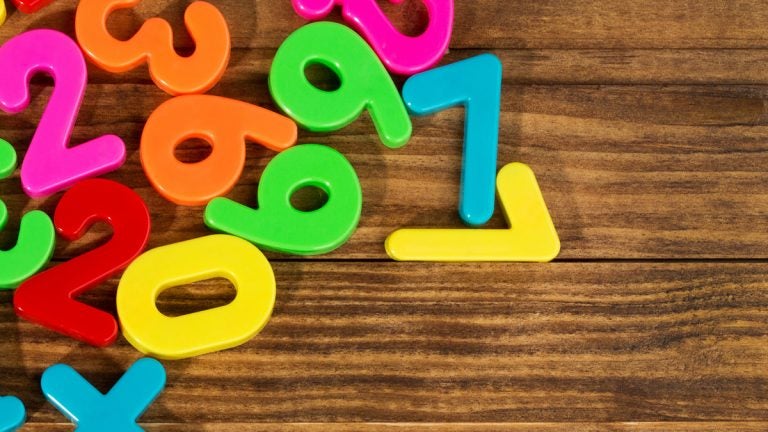 The National Institute for Early Education Research (NIEER) just released its annual "State of Preschool Yearbook" and New Jersey, as usual, gets high marks. Among all states and the District of Columbia (nine states have no programs), N.J. ranks #2 in funding for our free full-day preschools for economically-disadvantaged youngsters. We rank #4 in access for three-year-olds and #18 in access for four-year-olds, primarily because more states serve the latter population.
Despite NIERR's glowing evaluation of program quality, our preschool programs attract critics who worry about quantity. Some complain that N.J.'s preschools aren't expanding quickly enough to adequately serve all eligible students. Others gripe that annual costs — $655.5 million for fiscal year 2016, according to Gov. Christie proposed state budget — are unsustainable. As such, debates about N.J.'s free preschools mirror the state's endless debates over our costly school funding formula.
The benefits of preschool are unassailable, especially for children from economically-deprived families, and New Jersey's programs are considered national models. Their creation dates back to a 1998 State Supreme Court ruling, one of the Abbott decisions, that ordered the state to provide free full-day preschools to children residing in 31 poor school districts. These services, intended to ameliorate the academic burdens of poverty, are delivered through a combination of Abbott preschools, federal Head Start programs, and private preschools that contract with individual districts. The Legislature's passage of the 2008 School Funding Reform Act (SFRA) expanded free preschool eligibility to poor children throughout the state, regardless of zip code.
In 2014 New Jersey provided state-funded preschool programs to 51,726 economically-disadvantaged three and four-year-olds. For devoted early education advocates, that's not nearly enough. For example, the Education Law Center argues that an additional 39,341 children meet eligibility criteria but have nowhere to go. While some districts meet preschool needs — Camden Public Schools, for example, has enrolled 95 percent of eligible preschoolers — other districts lag in court-ordered provision of early education services.
Others argue that our preschool costs, like our elementary and secondary school costs, are unsustainably high: $12,157 per child per year. According to the new NIEER report, New Jersey's per pupil expenditures are second only to D.C., which spends $15,372 per child. After N.J.'s $12,157, costs drop to about $8,000 for Connecticut, Rhode Island, Minnesota, and Oregon, which all have well-regarded preschool programs. (The miser is Arizona at $1,543 per child, no one's educational model.)
In fact, our flat rate of preschool expansion is a microcosm of N.J.'s state funding morass. The School Funding Reform Act was generous to a fault, built on pre-recession revenue projections and political subterfuge. Education Law Center states, accurately, that the state has "underfunded the formula by over $6 billion in six years, with another $1 billion shortfall proposed for FY16." But where would that money come from? From the same imaginary well, I suppose, that would save the state employee pension system.
So, if we're to provide free preschools for economically-disadvantaged children – and we must – then we're obliged to reach beyond soundbites about millionaire taxes and look squarely at fiscal reality. This means asking some hard questions. For example, right now state-funded preschools provide before-school care and after-school care. Would adhering to a six-hour day deter enrollment? By how much? Is our mixed-delivery system the best way forward, or could we deliver services more efficiently and effectively by regionalizing services, perhaps by county? N.J. uses a family income eligibility of 300 percent of the poverty level, but President Obama, a devotee of early childhood education, has proffered 200 percent. What impact would that have on children's academic achievement? N.J. offers full-day programs for both three-year old and four-year olds, but would half-days for three-year olds reduce kindergarten readiness?
In an ideal world, any analysis of public education funding problems, preschool and otherwise, is immaterial; we simply pay the cost. In reality, they're imperative, especially if we're determined to expand essential preschools to serve all of N.J.'s needy children.
__________________________________________________
Laura Waters is vice president of the Lawrence Township School Board in Mercer County. She also writes about New Jersey's public education on her blog NJ Left Behind. Follow her on Twitter @NJLeftbehind.
WHYY is your source for fact-based, in-depth journalism and information. As a nonprofit organization, we rely on financial support from readers like you. Please give today.