City Science: Philadelphia Science Festival picks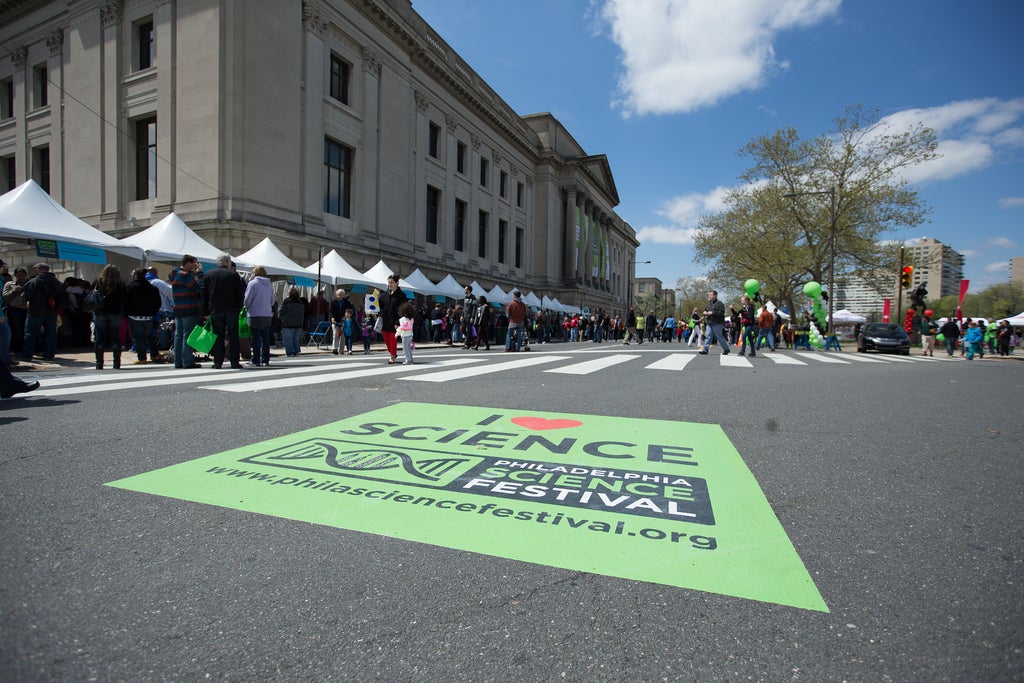 Break out the binoculars, field notebooks, and explorer's vests. There are opportunities to learn about science citywide during the Philadelphia Science Festival, starting Friday, April 25. Here are seven picks for discovering science in the city:
Various Locations. 7:30-10:30pm. Tour the night sky using telescopes and star maps at 26 locations across the city. Check out the map of sites. Free.
The Woodlands, 4000 Woodland Ave and Bartram's Garden, 54th and Lindbergh Blvd. 7am. Which location has more feathered friends: The Woodlands or Bartram's Garden? Help count at one of the two sites. Free.
Drexel, ExCITE Center, 3401 Market Street. 10:30am. Explore how Drexel researchers are rethinking wearable technology, developing smart textiles. Free.
Meets at Target, 2701 Castor Ave/ Ends at Penn Treaty Park. Noon. Artist Eve Mosher will join Philadelphians to draw a chalk line along areas prone to flooding. This HighWaterLine is part art, part conversation about climate change. Walk is followed by activities at the Big Green Block (1800 Blair St) from 3-5pm. Free.
Paine's Park, MLK Drive and Benjamin Franklin Parkway, 2pm. Discover physics through the example of skateboarding demos. Think centripetal force, gravity, and ollies. Free.
Laurel Hill Cemetery, 3822 Ridge Avenue. 10am. Explore local science history through stories about the residents of Laurel Hill: from a civil engineer who designed the first wire cable suspension bridge in America to the doctor who removed the bullet from Andrew Jackson's shoulder. $10. Call 215.228.8200 to reserve.
Benjamin Franklin Parkway, 10am. The Science Festival ends with a bang on the Parkway for a family-friendly event featuring 150 exhibitors, a broad array of experiments, games, entertainment, and food trucks. Free.
WHYY is your source for fact-based, in-depth journalism and information. As a nonprofit organization, we rely on financial support from readers like you. Please give today.