City launches new program to help renters facing eviction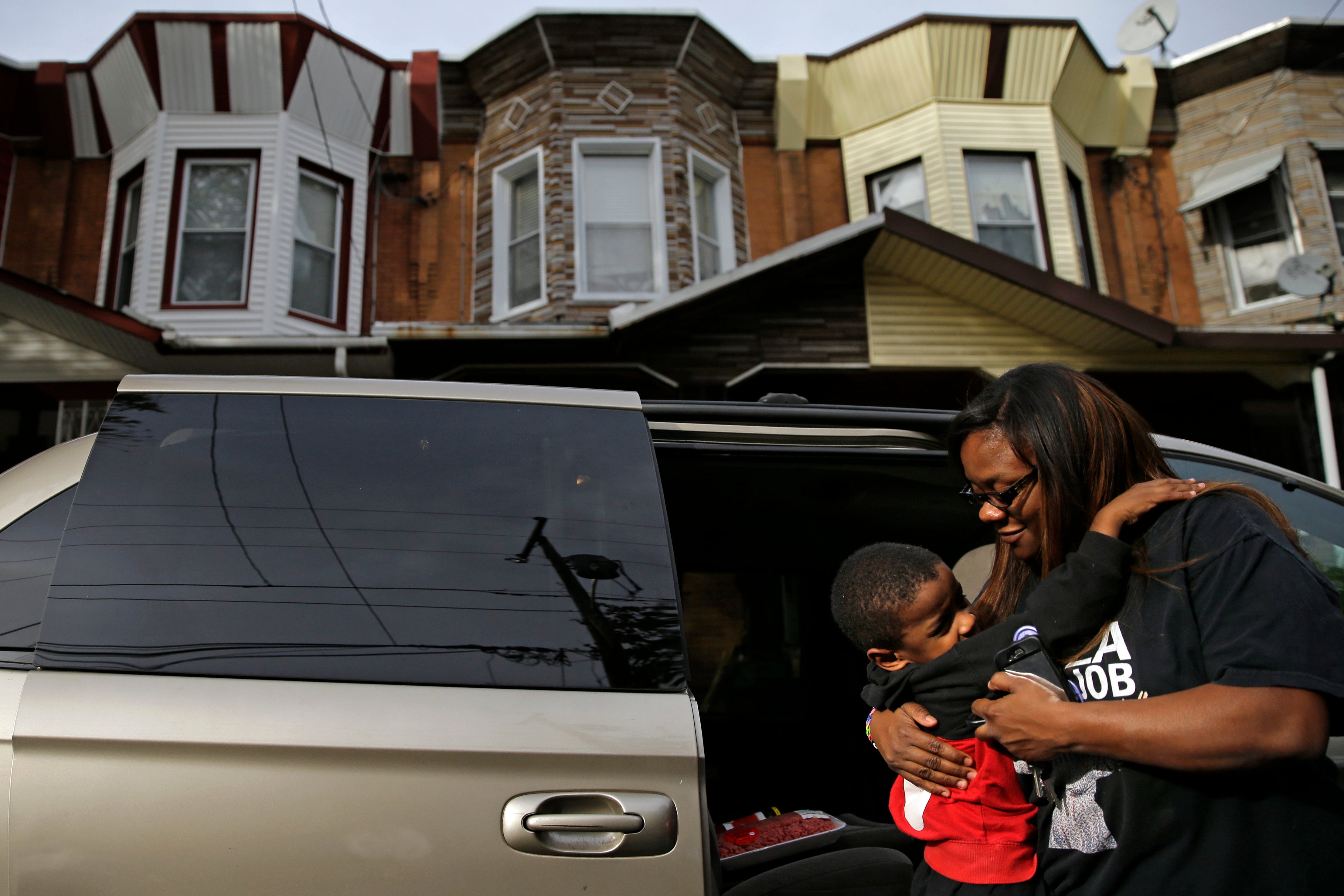 Most of the time when renters go to Philadelphia's landlord-tenant court, they lose.
Advocates say that's because the vast majority of renters cannot afford a lawyer, while the vast majority of landlords can. On Tuesday, the city took a step towards addressing this power imbalance — one that disproportionately hits neighborhoods where a majority of residents are black and brown — with the launch of a slate of new and improved legal services for tenants at risk of losing their homes.
Funded by a $500,000 budget allocation won by Councilperson Helen Gym last year, the new programs include a lawyer-for-a-day program that will offer on-call assistance in the courtroom two days a week, staffed by legal aid attorneys from the Legal Clinic for the Disabled and the Senior Law Center. There will also be a website answering common legal questions, an improved tenant aid hotline (267-443-2500) and full-time service in a Landlord-Tenant Help Center located in the courtroom. That help center will be staffed through Community Legal Services, a Center City nonprofit. CLS will put some of the city money towards hiring another lawyer to focus on clients facing eviction.
"This new project is an important step in strengthening the safety net for tenants by ensuring their rights are protected," said Mayor Jim Kenney at a press conference on Tuesday afternoon. "It will be a venue to test new ideas and figure out how to address the needs of tenants at an appropriate scale for this enormous challenge."
Philadelphia isn't alone in attempting to reform its eviction court. Many advocates used the attention whipped up by Matthew Desmond's Pulitzer Prize-winning Evicted: Poverty and Profit in the American City to focus attention upon issues they've been struggling to deal with for years.
New York City crafted the most dramatic policy, allocating $155 million to ensure that every tenant who ends up in eviction court can access legal representation. There are some eviction experts, including Desmond, who argue that this kind of guarantee of legal support is the most effective way to reduce the number of evictions. (One study in Massachusetts found that limited assistance, like renter help desks, aided 38 percent of tenants in holding on to their homes while having a lawyer allowed 66 percent to remain in their homes.)
But like most American cities, Philadelphia can't afford anything like New York's $155 million commitment.
"Although we aren't able to hire a bunch of new lawyers, we are trying to increase the capacity of the lawyers we do have," says Rasheedah Phillips, the managing attorney of Community Legal Services' housing unit.
Phillips' organization also plans to hold community outreach meetings about tenants' rights in low-income communities that have been particularly hard hit. Mayor Kenney mentioned that one in 14 Philly renters received an eviction filing in 2016, but the problem hits some communities harder than others, according to 2015 research by the Reinvestment Fund. The researchers found that in census tracts that were at least 80 percent black, eviction rates stood at 10.2 percent. Those who were less than 10 percent black had eviction rates of just 3.3 percent.
Asked how she expects the new and improved programs to affect the state of play in landlord-tenant court, Phillips acknowledges that the work is just beginning.
"It won't be a super dramatic impact," says Phillips. "The rate of representation is 8 to 5 percent. If we can even get that up to 10 percent, I think that would make a huge difference. That would be hundreds more than we were representing before….and the project itself starts conversations about reforming the court."
There seems to be an appetite in City Council for more reforms. Last year Councilman Curtis Jones introduced "just cause" eviction legislation, but there's been no movement on it since. Asked at the Tuesday press conference if he would hold a hearing on the bill this year, Jones said that he had scheduled one for mid-February.
Councilwoman Gym says that her interest in the issue hasn't been exhausted either. She says that eviction court reform is another example of how cities can set the tone of the debate on affordable housing, even as the federal government remains inert on the issue.
"We expect in the spring to come out with a host of policy proposals and legislative proposals and potentially resources and budget proposals as well," says Gym.
Last October, Mayor Kenney also created a 27-person strong Eviction Task Force to offer recommendations on how best to address the issue. Although they've mostly still been gathering research and data on the issue, it is expected that they will soon begin issuing recommendations.
This won't be the last Philadelphia hears about eviction this year.
"Philadelphia is facing an affordable housing and eviction crisis," said Mayor Kenney. "When you look at the statistics it's clear we need to do something."