City commissioning new public art at 46th and Market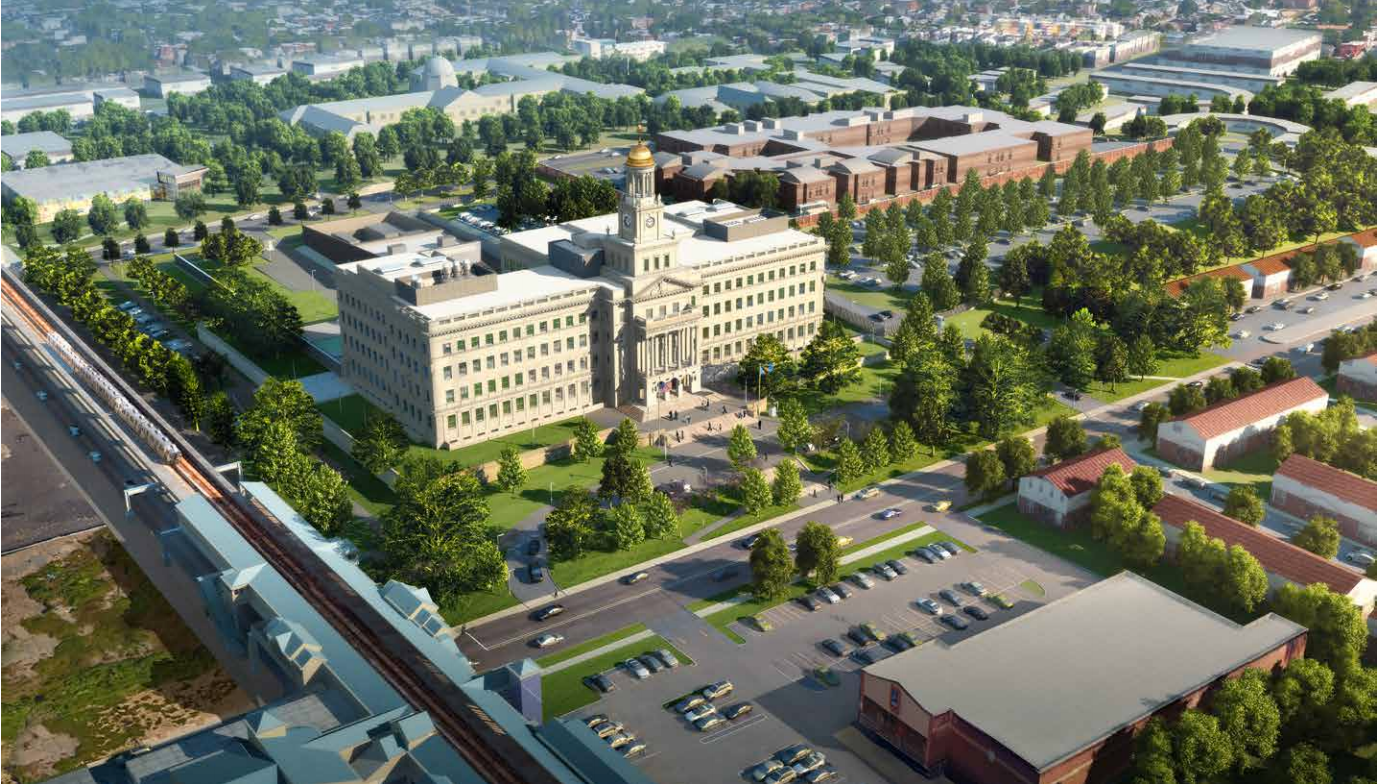 The long-anticipated conversion of the huge the Provident Mutual Life Insurance Building will also recast the relationship of the 13-acre site to the neighborhood. Designers showed plans for the historic building and site at 46th and Market streets, which will become the new headquarters of the Philadelphia Police Department and the Department of Public Health, to the Civic Design Review Committee on Tuesday.
Later this month, artists will present their ideas for a new public art installation outside the soon-to-be-developed Public Safety Services Campus. Dennis Cormier, of Ballinger Architects, the group that's completing the planning for the new campus, said that artists were invited to "interpret the relationship of these institutions to the community." The art project is funded to the tune of $675,000 through the City's Percent for Art Program. Applicants will make public presentations on Tuesday, November 17th, at a location that hasn't been determined yet.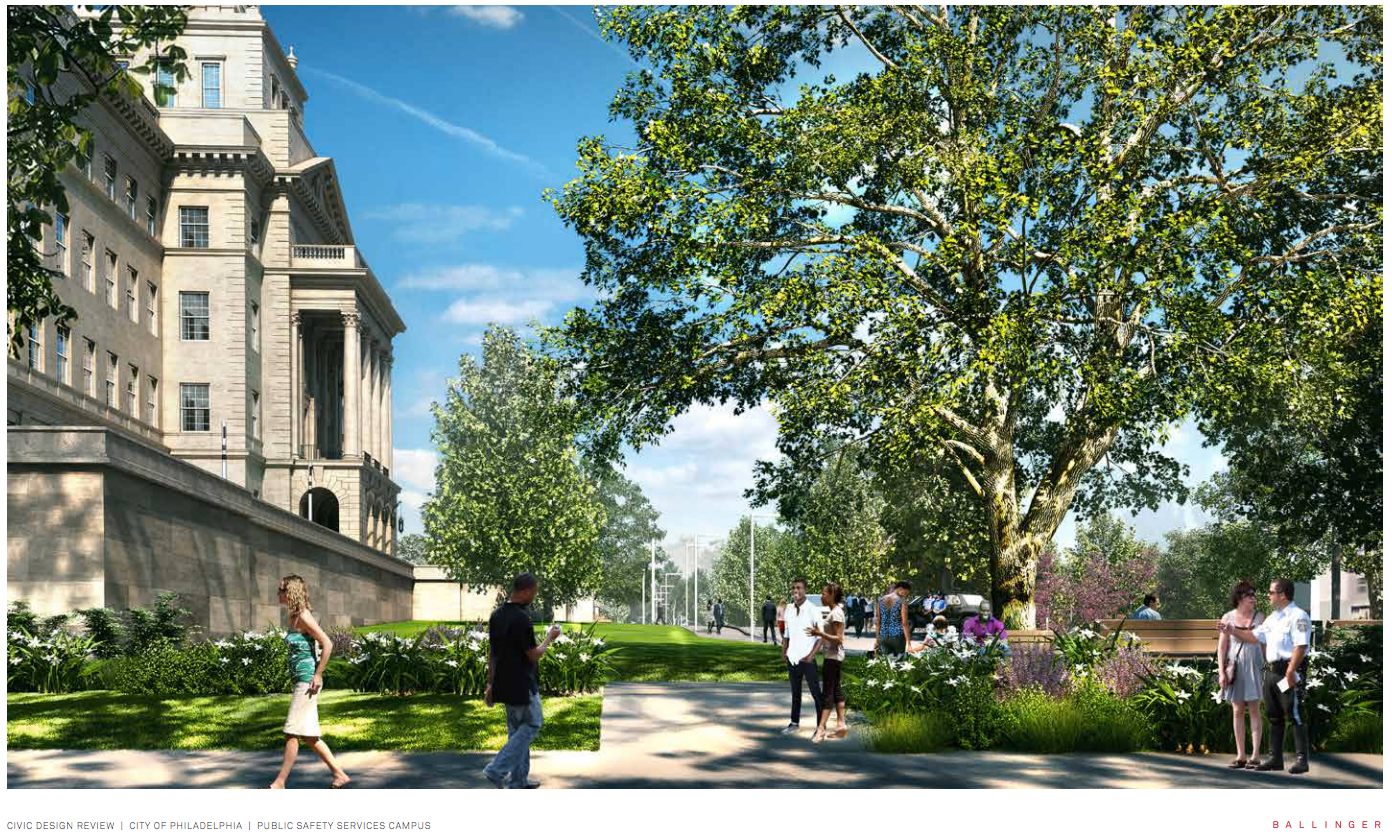 In his presentation, Cormier pointed out that the the Police and Medical Examiner's offices will have entrances on different sides of the site, on 46th and Market streets respectively. A new public plaza will be built at the corner of 46th and Market streets, where the public-art piece will also be installed, according to the plan.
Two buildings behind the main structure, a powerhouse and an auditorium, will be demolished. The City is pursuing LEED – Silver certification for sustainable elements of the plan.
When they relocate to 4601 Market, the Police and Public Health departments will leave two major Center City properties vacant. The Police currently operate out of headquarters at 8th and Race, a brutalist building known as the Roundhouse, which has been the subject of some early preservation advocacy. The Dept. of Public Health will vacate a squat building at Broad and Lombard streets in the heart of the Avenue of the Arts.
The new Public Safety Services Campus was rezoned last year. See site plans for the campus here.