Chemours announces expansion to Univ. of Delaware STAR Campus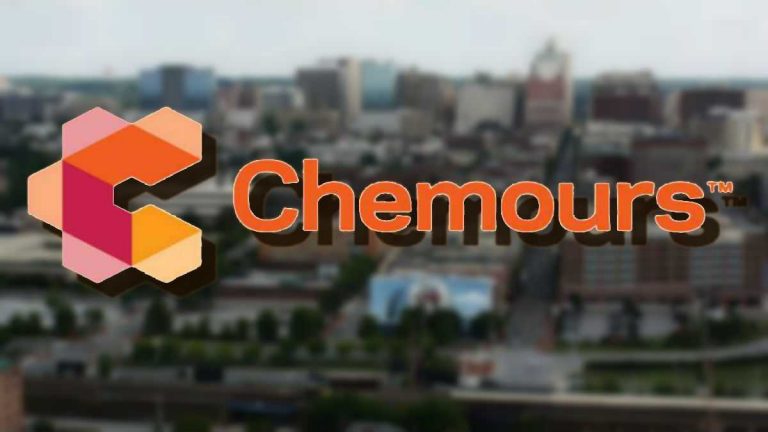 The Chemours Company announced it will build an innovation center at the University of Delaware's Science Technology and Advanced Research (STAR) Campus.
Officials from the performance chemical company, headquartered in Wilmington, announced on Monday that they had entered into an agreement to build a state-of-the-art research and innovation facility in Newark.
According to the news release, "the project will establish a world-class innovation partnership and talent development pipeline between chemical industry leader Chemours and the University of Delaware," once it's fully operational. It will also keep 330 researcher and technician jobs in the Wilmington metro area.
Construction on the new $150 million facility is expected to start this year. Work on the 312,000 square foot project is expected to be completed by early 2020.
"Chemours wants to be the best in the world at using chemistry to develop products and applications that serve our customers' needs," said Mark Vergnano, president and CEO of the DuPont Company spin-off. "And having a state-of-the-art innovation center and a long-term research partnership with the University of Delaware puts us in a stronger position to do just that."
"The University of Delaware is excited to welcome Chemours to the STAR Campus, where we are creating a bold future of innovation for our state and region," UD President Dennis Assanis said. "Not only will the University's students and faculty benefit from this vibrant new research partnership, but, together, we will be making our entire economy stronger and more resilient for years to come."
Governor John Carney said Chemours' investment at the STAR Campus and in Wilmington is further proof that Delaware is a great place for companies to grow and create jobs.
"We work together well in Delaware, and this partnership between Chemours and our flagship university will help drive innovation in our state, prepare Delaware students to succeed, and pave the way for additional economic growth," said Carney, D-Delaware.
"Chemours' plan to build its innovation center adds to the excitement already going on at the STAR Campus, which will soon see a brand new, multi-modal train station that will better connect the STAR Campus to the Northeast Corridor," said U.S. Sen. Tom Carper, D-Delaware.
Democratic U.S. Senator Chris Coons noted, "It's clear that Chemours' leadership envisions our state as a place to grow and find outstanding employees, and it's up to us to make sure that we help train and educate our citizens, provide the infrastructure companies like Chemours need, and maintain a business-friendly environment."
"Not only will this partnership help train a new generation of leaders, it will also ensure the same spirit of research, innovation, and a vision toward the future Delawareans have come to expect from Chemours and the University of Delaware," said U.S. Representative Lisa Blunt Rochester, D-Delaware.
A formal groundbreaking is scheduled to take place in mid-December.