Chart: South Philly home prices are taking off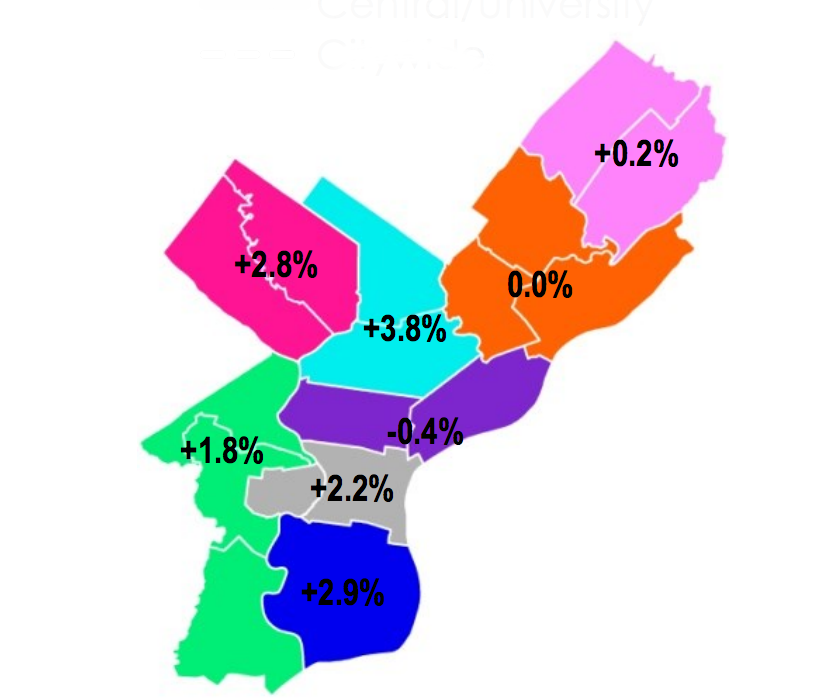 One chart worth pulling out of the Econsult report Jared Brey covered yesterday is this one, with the price trends for different subregions.
In the second quarter we saw the Lower North and river wards leveling off a bit, but South Philly prices continue to climb upward in Econsult's index.
Why do you think the development frontier has been moving south faster than it's been moving north since 2007?