Center City group sees overreaction in proposed ban on student housing in Rittenhouse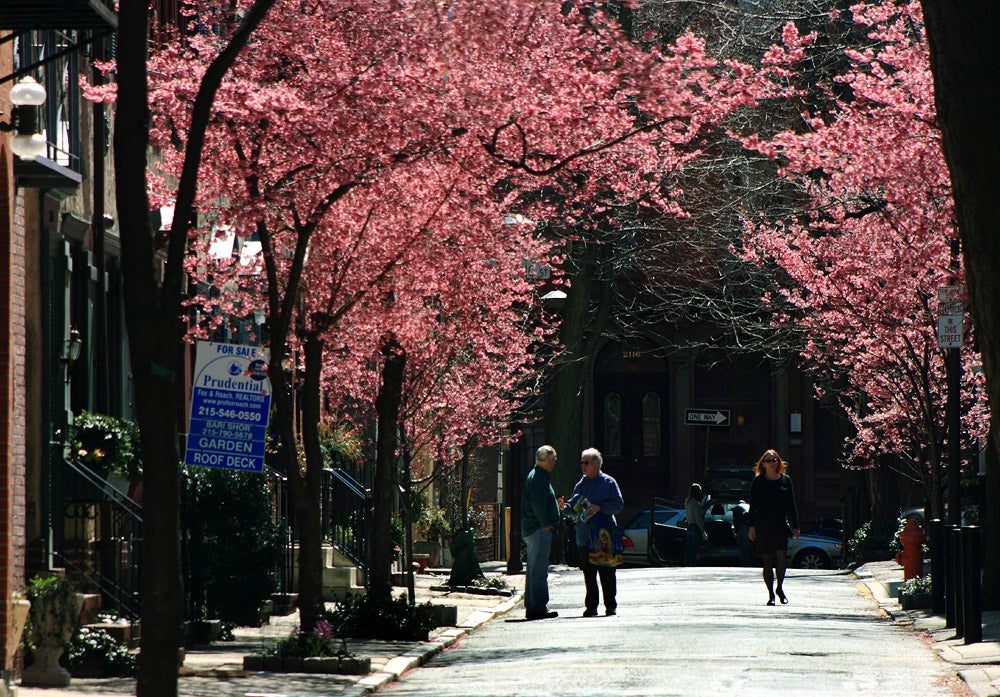 The Center City Residents Association has questions about legislation that would ban several types of student housing in the area surrounding Rittenhouse Square.
The bill was introduced last week on behalf of City Council President Darrell Clarke, whose district overlaps the area. It would ban boarding houses, rooming houses, sorority and frat houses, and any non-owner-occupied housing for students in the area bounded by 17th and 21st, Walnut and Spruce streets. The bill creates a Neighborhood Conservation Overlay in the zoning code, intended to "to sustain and promote family household living and help guide appropriate residential development" in the defined area, among other purposes.
Charles Goodwin, the president of CCRA since early August, said the group is concerned that the bill is an overreaction to a relatively narrow problem. He said a subcommittee of the Association that deals with zoning remapping had discussed the proposal before it was introduced and agreed to oppose it in its current form. The full board will discuss it sometime in the next month, he said.
"It just sweeps far too broadly," Goodwin said on Monday.
Goodwin said the bill could prevent landlords from renting single-room apartments to students, defined in the zoning code as people under the age of 23 who are enrolled full-time in a college or university. That category itself is a bit blunt, and there isn't a need for a restriction on that type of Rittenhouse, he said.
"Having a 23rd birthday does not suddenly transform Blutarsky into a sedate individual," said Goodwin. "Equally, there are plenty of students under 23 who are diligently hitting the books. So that seems problematic, and we at least conceive of our neighborhood as an eclectic, diverse, welcoming place, an inclusive place … We want everybody from all walks of life in our neighborhood."
The restrictions in the bill—and the stated purposes for the overlay—are substantially similar to those in the North Central Philadelphia zoning overlay, which limits student housing in the neighborhoods surrounding Temple University. A few years ago, another one of Clarke's bills affecting North Philly was challenged on constitutional grounds for calling out students as a separate class. The bill required landlords who rent to students in Yorktown, a neighborhood near Temple, to occupy the houses alongside them. The Commonwealth Court later upheld the law. Students are not considered a protected class, according to Andy Ross of the City's Law Department.
The zoning code allows Neighborhood Conservation Overlays (NCOs) as a way to regulate design standards in certain neighborhoods. NCOs currently exist in Queen Village, Overbrook Farms, and Roxborough. They are not intended to regulate what uses are allowed in certain areas, though the Overbrook overlay permits some additional uses beyond what's allowed in the base zoning in certain areas.
Goodwin said the Rittenhouse bill might have been inspired by some development popping up on the 2000 block of Rittenhouse Square Street, just off the park. Developers are converting two former parking garages on either side of the street into apartment complexes, bringing a total of 15 new units to the block. (One garage was formerly a horse stable.) The units will be a mix of one-, two-, and three-bedroom units and are likely to have high rents, according to Philadelphia Magazine. Goodwin said an earlier plan would have brought many more units to the block, which is mostly three-story single-family homes.
"[Residents] just thought they were getting swamped and were very upset about that," Goodwin said.
PlanPhilly talked to a couple residents of the area on Monday. One man who lives directly next to the horse's head garage, and who asked to be identified simply as Fred, said he doesn't have any particular problems with students. In fact, he said he's rented properties to them in the past, and some have stayed on in their apartments, completed their studies, and started families. He said any aversion to student housing is probably just an aversion to "beer parties."
But Judy Caldwell, who lives on nearby Van Pelt Street, said she's opposed to the new apartment projects on Rittenhouse because they don't match the single-family character of the rest of the block.
"It just brings a whole other culture to what is sort of a family area," Caldwell said.
Caldwell said each block in the area has its own sense of community. She said she had heard about the bill in City Council limiting the student housing and is in full support of it.
"And I know what [students] are like," Caldwell said. "I want nothing to do with them."
Charles Goodwin said that the people on the block shouldn't be written off as NIMBYs. The street is unique, he said, and he understands concerns about development that might degrade its character.
Goodwin said his block, the 2100 block of Pine Street, does have a number of multi-unit buildings, and the tenants tend to be younger. Sometimes they're boisterous. Once, somebody covered a car on his block in Post-it notes. Another time, someone moved every flower planter on the block down a house.
"Sometimes you will have to ask them to quiet down, but, you know, we live in a city," Goodwin said.
"I will achieve a great prize in hypocrisy if I complain about undergrads drinking," he added.
Goodwin said he's trying to set up a meeting with Clarke's office and residents to talk through the issues and come up with an appropriate solution.
"As always, work on this legislation will be a collaborative process involving all affected and/or interested parties," said Jane Roh, a spokeswoman for Council President Clarke.