Center City District adds, updates bus stop maps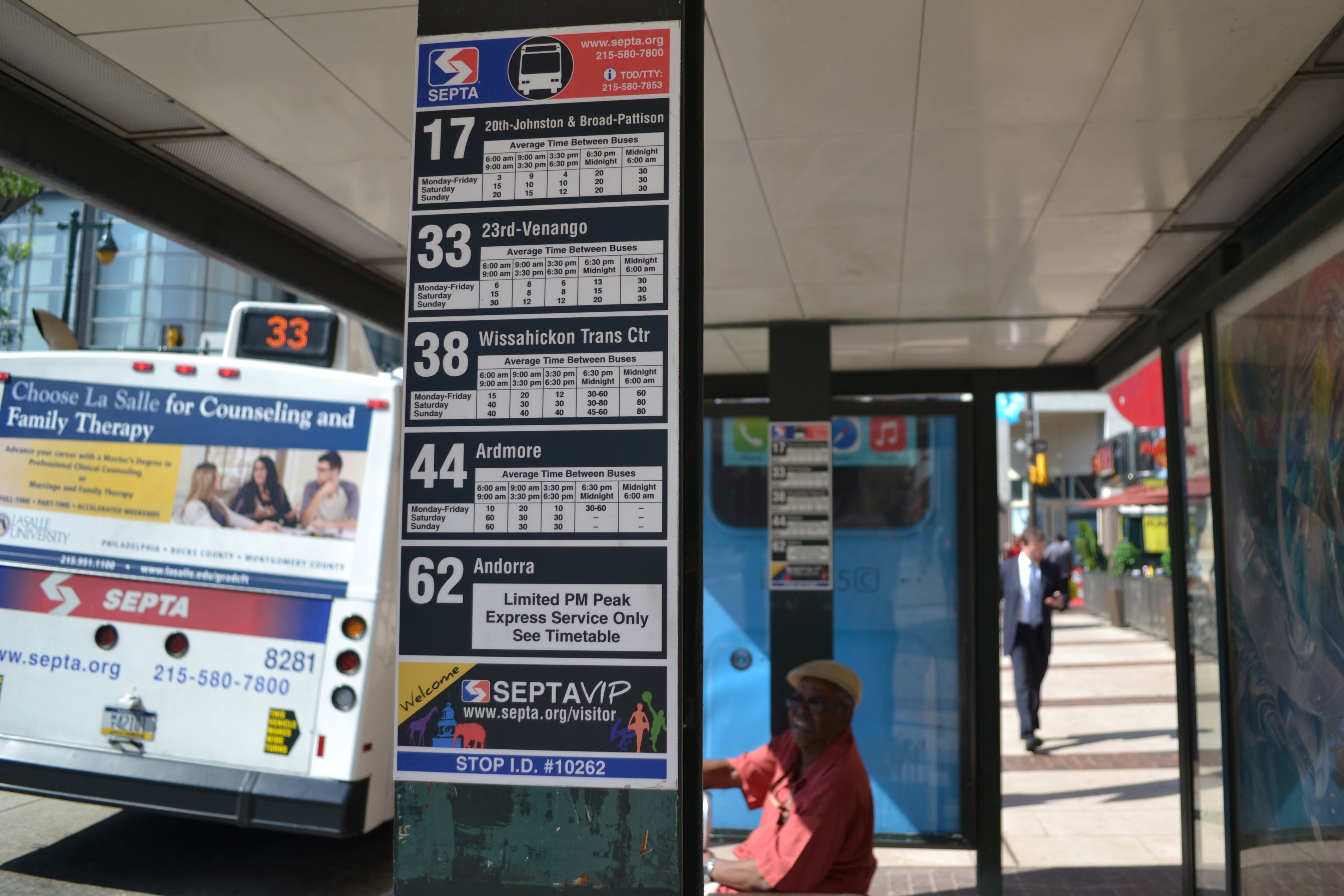 For years Center City District has made attempts to improve wayfinding and directional signage throughout its territory. Most recently the organization added new maps to 24 Center City bus shelters and has plans to add the signage to three more shelters in the coming weeks. This is in addition to the 70 bus shelter locations that received map upgrades.
The maps are part of Center City District's Ride!Philadelphia program, which develops wayfinding systems for those using public transit. The program has been running for several years, and each year new signs are added as funding becomes available. This current cycle was made possible by $20,000 from the Central Philadelphia Transportation Management Association.
Like the long-standing maps, the new maps feature bus route and neighborhood destinations on one side and a historic panel including photos on the reverse side. Each historic panel corresponds to the neighborhood, and each photo is of the block or street of the given shelter.
"We do this because of the critical importance of public transit to the competitiveness of downtown and its ability to connect city and regional residents to employment opportunities," said Paul Levy, Center City District president and CEO. Levy noted that reduced auto-congestion and air pollution are added benefits of increased transit use.
Look for the new maps on numbered streets since Center City District installed the map and historic panels on east/west streets earlier on in the program.
24 bus shelters will get new maps, and existing maps at 70 shelters have been upgraded

The reverse side of each map has a historic photo of the block or neighborhood
WHYY is your source for fact-based, in-depth journalism and information. As a nonprofit organization, we rely on financial support from readers like you. Please give today.