A Kennett Square pianist's new holiday album offers 'emotional catharsis'
"Morning Edition" host Jennifer Lynn sits down with composer Catherine Marie Charlton to discuss her latest release, "Simple Gifts: Solo Piano for the Holidays."
Listen
8:21
Musician and composer Catherine Marie Charlton first sat at a piano when she was 8. There was an instant bond that's lasted a lifetime.
Her newest recording project, "Simple Gifts: Solo Piano for the Holidays," performed on piano in her home in Kennett Square, is her 13th release and one that took some time to put out.
Charlton has a very busy life serving as the executive director of Musicopia and Dancing Classrooms Philly, which serves children in schools that lack adequate arts education programs.
On "Simple Gifts," Charlton is the recording artist, the producer, and the arranger. "Morning Edition" host Jennifer Lynn recently listened to the album and sat down with this virtuoso to find out what it was like making the music.
—
Catherine: It's a release. I haven't performed since I started with Musicopia five years ago. This music has been brewing in me. It's been sitting there as an emotional catharsis, ready to come. And once I decided it was time, it all came out all at once.
Jennifer: One of my favorite songs is "Greensleeves." I just always fall in love and fall in love again with that song. 
Yes, it was one of my mother's favorites. In turn, one of mine, because she always played it. I intentionally wanted to use the name of the folk song rather than the Christian name, because I wanted to give a nod to the fact that it's been around for hundreds and hundreds and hundreds of years.
And I wonder when you're playing, you know, it's tactile. You're touching each key. When does that feel like terra firma, that everything is connecting?
It's when I lose thought. When I am at the piano, I actually often move and dance while I'm playing. It completely takes over my entire body. The movements just overcome me and as it's flowing out, all my training is there and then I can forget it and then just let it flow. And I don't really have conscious awareness of what is about to come.
Well, there is a song… If you didn't know the story behind it, you wouldn't understand the worry and pain that it is emoting. It's a beautiful song. You know the song I'm talking about. 
Are you referring to "'Round Midnight?"
Yeah. 
So "'Round Midnight" is a Thelonious Monk tune, a very well-known jazz standard, of course. It's one that I've played through the years with my jazz trio. A couple of years ago, in the middle of all the Black Lives Matter protests and horrible events of Summer of 2020, one of our Musicopia alumni was shot and killed in West Philadelphia on the night of one of those protests. The Philadelphia Inquirer wrote an article about… he was a promising young cellist, he was 18 years old, he had been walking with a friend of his, and the article said "about 12 a.m." Those words, they immediately spoke to me and I recorded that version of it right in that moment. So it was a way of talking about collective grief. All of the harmonies are pulled together as if we're holding on dearly, but then it's expansive and it goes in directions we might not expect.
Another song I find notable is "Ukrainian Bell Carol."
Well, I grew up knowing it as "Carol of the Bells." I wanted to speak about the war this year as something that is so great and so big that in our personal lives it is so hard to grasp an understanding of what that is and what that means for our world and our society. So it's complex, but at the same time, I wanted to bring it back, personally, to a melody that we love and harmonies that draw us in.
And then the album comes to an end with a sacred piece. 
"Dona Nobis Pacem." It's "may we have peace," and it comes from the Catholic liturgy honoring the lamb of God. Some people say that the melody might come from Mozart. It comes from the church, and it comes from a very sacred place. It comes immediately after "Round Midnight" (on the album). And, yes, all of these things are going on in the world — the gun violence in Philadelphia and the war in Ukraine and our personal griefs and struggles. But yet "may we have peace." Because when we're singing these together, or when we're in a sacred place and hearing these melodies, they ground us.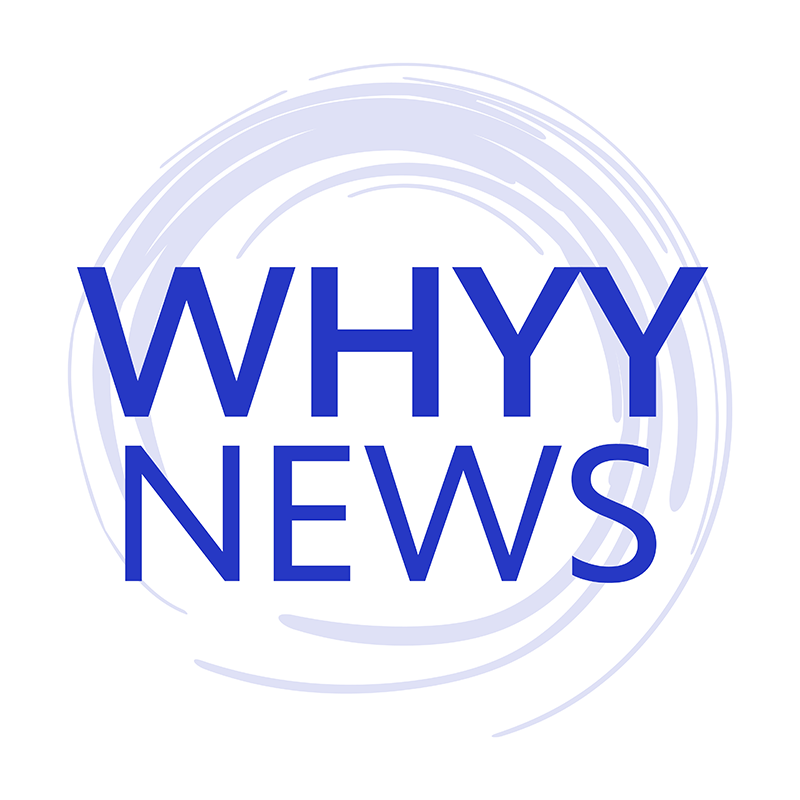 Get daily updates from WHYY News!
WHYY is your source for fact-based, in-depth journalism and information. As a nonprofit organization, we rely on financial support from readers like you. Please give today.