Cape May launches lighthouse stargazing on darkest nights of spring and summer
Visitors will be allowed rare nighttime climbs of the Cape May Lighthouse when the moon is at its darkest to view a much more visible star-scape.
More than 2.5 million people have climbed to the top of the Cape May Lighthouse since it opened to the public in 1988. But very few of them have climbed the 199 steps to reach the 156-foot-high peak at night.
That will change this spring and summer.
The nonprofit group Cape May MAC (Museums+Arts+Culture), which restored and manages the lighthouse, announced this week that the more than 160-year-old tower will open on select nights for what's being called "Stairway to the Stars."
On nights when the 29.5-day lunar cycle starts, the moon is at its "new moon" phase. The lunar surface becomes so dark, that it almost blends into the night sky. That makes stars and constellations appear much brighter by comparison, making for ideal viewing.
Light pollution in the Delaware Valley blocks visibility in many locations, and despite its location on the coast, Cape May is no different. An online light pollution map shows relatively high levels of interference from light near the lighthouse. Wharton State Park appears to be the best place in southern New Jersey to find less interference from manmade light sources.
Despite those challenges, Cape May MAC officials say the best opportunity for seeing lots of stars will come during the new moon phase.
Stairway to the Stars climbs will be held Saturday, April 30; Monday, May 30; Tuesday, June 28; Thursday, July 28; and Saturday, Aug. 27.
The current Cape May lighthouse is the third beacon to occupy the site in Lower Township's Cape May Point State Park. It's a state historic site and still functions as an active aid to ships navigating around the South Jersey cape.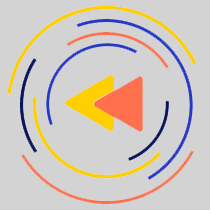 Saturdays just got more interesting.
WHYY is your source for fact-based, in-depth journalism and information. As a nonprofit organization, we rely on financial support from readers like you. Please give today.