Can't call? Text-to-911 now available in Delaware
While state leaders were quick to point out that calling 911 is still the best and fastest way to get help in an emergency, the new text-to-911 system is available when calling isn't possible. The system is designed to help residents who are deaf, hard of hearing, or have a speech disability.
It's also intended to be used when making a phone call would put the caller in danger. That was the case for a New Castle woman involved in a domestic dispute while the system was being tested in February.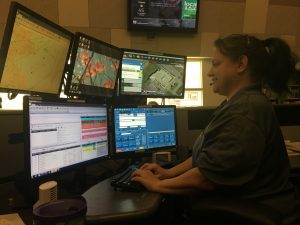 It was the first text message received by the new system, according to New Castle County 911 Center Chief Jeffrey Miller. "It was from a female who was unable due to a domestic situation to make a phone call in front of the person that she was having issue with, so she chose to text, and luckily for us it was working." A nearby officer arrived on scene in less than four minutes and was able to take a male subject into custody. "We had a great resolve to what surely is the beginning of a technology that is going to save lives," Miller said.
When texting, Delaware 911 administrator John Gilliams said keep your message simple. "The very first message to 911 should be short," Gilliams said. "Text in simple words: no abbreviations, no slang, and please do not send emojis."
Texters should also not send group messages when texting to 911 and should not send pictures or video. Officials also warned pranksters not to try sending fake or misleading messages via text. "It could be used as a tool to spoof and maybe direct our responders to a specific event or something that's not real," Miller said. "But at the end of the day, we still know who owns the phone. So that's our best recourse, so we'll be able to get back to that."
In the first 60 days of 2018, New Castle County's 911 center took 55,000 calls.