Camden won $1.6B in tax breaks but activists say not enough reaching city residents
The criticism came during an escalating feud between Gov. Phil Murphy and powerbroker George Norcross over how lucrative tax credits were doled out and who benefits.
In the midst of intensifying scrutiny into New Jersey's corporate tax incentive programs, a small group of activists met Thursday in the shadow of a gleaming new office tower going up on Camden's waterfront.
The building will serve as the headquarters for three companies that won a combined $245 million in tax breaks to move to Camden. In just the past six years, the state has awarded a total of $1.6 billion in tax breaks to companies who promised to help create or retain jobs in the city.
But the activists said not enough of those jobs are going to Camden residents. They called on the companies to release data on minority hiring and beef up training programs. They also said city officials should write minority set-asides into the construction contracts for the new offices.
"It's all about having access," said Bryan McAllister, a pastor at Bethel AME Church in south Camden. "And I think that's really what the people here in Camden are really asking for. They're asking for access. If the city's going to turnaround, like, don't leave us out."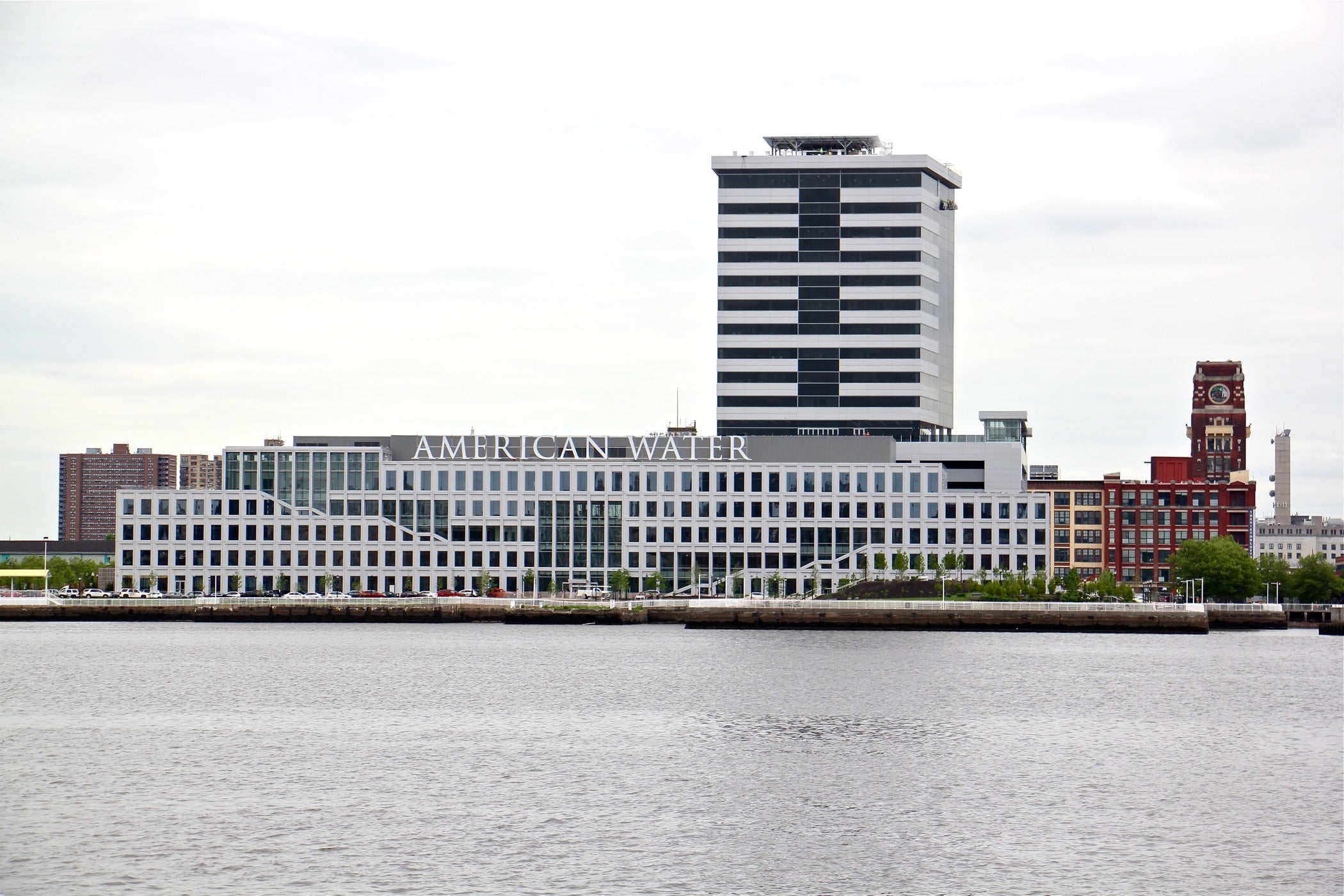 Among the future tenants of the waterfront office tower will be insurance brokerage firm Conner Strong & Buckelew, whose executive chairman, George Norcross, is at the center of an escalating feud with Gov. Phil Murphy over how many of the tax breaks were handed out.
Norcross is considered one of the most influential non-elected Democratic figures in New Jersey. But recent reporting from WNYC and ProPublica, and from The New York Times, has cast a negative light on the role he and people in his orbit played in funneling money to Camden.
Of the $1.6 billion in tax credits awarded to Camden, for example, Norcross and his associates were tied to about two-thirds of them.
Following a harsh audit that criticized a state authority's oversight of the tax incentive programs, Murphy, also a Democrat, appointed a task force that has been investigating whether companies misled the state to win tax breaks. The task force has already made one criminal referral and begun clawing back money from at least one company.
Norcross lashed out in an interview this week with reporters for NJ.com, calling Murphy "a liar" and "politically incompetent" and suggesting Murphy would face a primary challenger should he run for reelection in 2021.
"He thinks he's the King of England and Mrs. thinks she's the Queen of England, and they don't have to answer to anybody," Norcross said in the interview, referring to Murphy and First Lady Tammy Murphy, who has been a public face for her husband's agenda.
"Very hard as an Irishman to be referred to as the King of England," Murphy quipped Thursday when asked about the comments. He added that the administration's review of the tax incentive programs is not politically motivated.
"Nobody's getting attacked here," he said. "In fact, I'm going to say what I've said before, that when we're said and done, whenever that is, we will have done more for Camden and communities like Camden than any other administration in the history of the state. And it will work for everyone, not just for some."
New Jersey's current incentive programs are due to expire at the end of June, but there's no consensus in Trenton whether to renew or revamp them.
In total, New Jersey has awarded $11 billion in tax breaks — including $8 billion under Murphy's predecessor, Republican Chris Christie.
Only a fraction of that amount has been paid out. Companies must hit certain job or investment targets before they receive the credits.
Camden boosters respond
In response to the complaints of the activists, Camden County Freeholder Director Lou Cappelli said Thursday that most of what they are asking for is already happening.
He pointed to a slew of specialized job-training programs for Camden residents that have been set up through collaborations with the companies and state and local officials.
"The trade unions have also made a very good effort to recruit city residents into apprenticeship programs," he added. "So the folks today just either choose to ignore those facts or aren't in the know."
Companies that win tax breaks aren't required to report their local hiring, so it's hard to get a clear picture of who's benefiting from Camden's development boom.
A January report commissioned by the Rowan University/Rutgers-Camden Board of Governors said among the major companies that have received tax credits, about 11% of workers are Camden residents.
There certainly are some companies committed to hiring locally.
Joe Balzano, CEO of EMR USA, a scrap metal recycling company, attended Rutgers-Camden as a student, and his parents grew up in the city. So when EMR was awarded $133 million in tax credits to expand in Camden, Balzano said it was important to give back to a community where his family has deep roots.
About 40% to 50% of his workers there are Camden residents, he said, and his workforce is still growing. That equates to nearly 200 residents, including more than 120 in newly created positions.
"These are teamster jobs for the most part. They're full medical benefits, retirement plans. These are jobs that really were the mainstay of Camden 50 years ago," he said. "So it's very important to us local hire."
However some of the most high-profile companies were mainly moving employees from elsewhere in New Jersey. And notably, Holtec International has struggled to hire and retain Camden residents.
Another of those gathered on the waterfront Thursday was Kevin Barfield, president of the Camden County NAACP. He said he was happy to see all the new investment in Camden but wanted more transparency from companies and the city to make sure minorities were getting jobs both inside the new facilities and on construction sites.
"My thing is clarity," Barfield said. "If you do have that, then produce that information, because we don't see that."
WHYY is your source for fact-based, in-depth journalism and information. As a nonprofit organization, we rely on financial support from readers like you. Please give today.