Burglary alert from the 8th District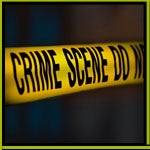 The 8th Police District sent the following burglary alert at 3:30 p.m. Friday:
"Residents of the 8th Police District, this alert is to make you aware of an increase in residential burglaries in the areas of 12000 Abby Road, 12000 Legion Street and 4300 Whiting Road.
Many of these burglaries have occurred in the overnight hours while occupants of the residences are sleeping. Windows have been left unlocked or ajar and purses or other valuables were left out visible to the perpetrator who cut the screen to gain entry.
An increase in the presence of both uniform and plain clothes officers have been established. The District needs you to help by looking out not only for your property but your neighbors' as well, and call the police using 911 immediately when you see any suspicious persons or activity. We thank you for your assistance in this matter and with our combined efforts we are confident those who are responsible for these crimes will be apprehended."