Blackwell drops height-limit bill; Council rezones for Comcast and Dranoff Hotel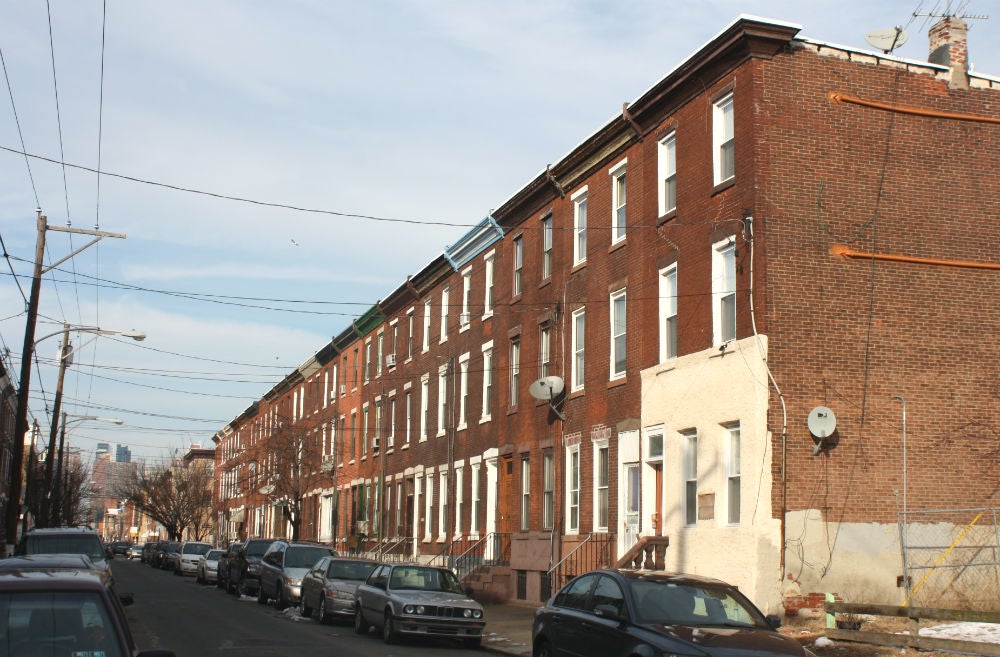 Councilwoman Jannie Blackwell said on Thursday that she won't move forward with a bill that would prevent developers from building above two stories on blocks that are dominated by two-story buildings.
The bill was introduced earlier this year.
When it first went before the Planning Commission, the Commission asked for an additional 45 days to consider it. Earlier this week, Commission staff announced that it was in talks with Councilwoman Blackwell's office to come up with a more limited solution to a specific problem around a development in her district. Blackwell's bill would have applied across the city.
At the Planning Commission meeting Tuesday, Martin Gregorski said the Commission staff is discussing a potential Neighborhood Conservation Overlay for a targeted section of Blackwell's 3rd District.
But some in attendance said the city should figure out how to deal with incongruous neighborhood development.
Theresa McCormick, a resident of Point Breeze who was one of the catalysts for Councilwoman Blackwell's back-and-forth with the Planning Commission over zoning rules for Registered Community Organizations, said there should be an overlay in Point Breeze that maintains the two-story character. The overlay, she said, should cover the area from Broad to 25th and Washington to Snyder.
Commission Chairman Alan Greenberger told McCormick that the Commission would consider legislation directed at a more targeted area, but that a Point-Breeze-wide zoning overlay is too big. McCormick said that things like the Neighborhood Conservation Overlay in Queen Village—which regulates building height and materials—never seem to make it to neighborhoods populated mostly by minority groups. View the exchange in the video below.
Anna Verna, the former Council President who represented the 2nd District through 2011, introduced a bill that would have placed a one-year moratorium on development taller than two stories in Point Breeze. The bill, which was supported by McCormick's group Concerned Citizens of Point Breeze, was never passed.
Also on Thursday, City Council passed bills rezoning the sites of the proposed second Comcast tower at 18th and Arch streets and the proposed SLS International hotel at Broad and Spruce streets. Three other bills related to the Comcast development—allowing public encroachments, revisions to the streets, and extension of the subway concourse—were held pending ongoing negotiations with community groups, said a spokeswoman for Council President Darrell Clarke.
WHYY is your source for fact-based, in-depth journalism and information. As a nonprofit organization, we rely on financial support from readers like you. Please give today.