Bill would increase transparency of water system privatization in Pennsylvania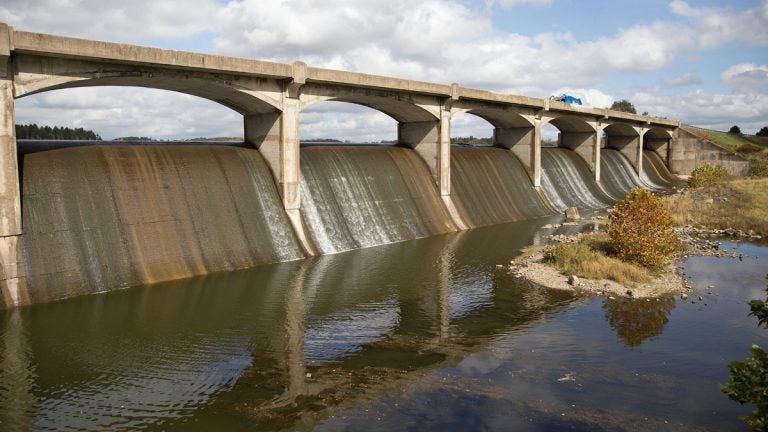 Municipalities aren't required to have public hearings in advance of selling multimillion-dollar public water systems in Pennsylvania. With communities increasingly looking to sell their systems, several state lawmakers are supporting a proposal to change that.
Municipalities aren't required to host public hearings in advance of selling multimillion-dollar public water systems in Pennsylvania.
With communities increasingly looking to sell their systems, several state lawmakers are supporting a proposal to change that.
HB477 would mandate a local public hearing at least a week before a municipal government or authority finalizes the sale of a public water system to a private utility company. The prospective purchaser also would be required to attend.
State Rep. Kate Harper, R-Montgomery, is the prime sponsor. She says she's not against investor-owned utilities. Although these transactions have wide impact, the changes can be good – even if rates increase – if people are getting better service and an improved system, she says.
"But I do think it is a very significant public policy decision," Harper says. "And I think we ought to have those discussions in public so the public can weigh the benefits and risks and make their wishes known. And I think the hearing should include potential purchaser."
Lesson from last session?
Harper introduced a nearly identical measure last session, along with state Rep. Rob Freeman, D-Easton, that the House passed unanimously.
Then it was sent to the Consumer Protection and Professional Licensure Committee in the Senate, where it died.
The committee is headed by Sen. Robert "Tommy" Tomlinson, R-Bucks, who got more than $14,000 from water utilities during his last run in 2014. That was less than one percent of the $1.6 million Tomlinson raised during the campaign, but it was more than the industry gave to anyone else in state politics that year besides former Gov. Tom Corbett, according to a Keystone Crossroads analysis of data from the National Institute on Money in State Politics.
Tomlinson's cumulative contributions from the industry, $21,500 over three election cycles, total more than any other Pennsylvania Senate candidate except state Senate President Pro Tempore Joseph Scarnati III, R-Jefferson, who received $39,000 over three cycles, the analysis showed.
Asked about input from the industry in light of the support, Tomlinson's chief of staff Travis Gery says he does not recall any pressure, nor why the bill never made it out of the committee.
"It wasn't a hot issue," Gery says. "It wasn't a big issue one way or the other."
But Gery says there is some opposition to adding hearings on top of those entailed in the Pennsylvania Public Utilities Commission's approval of these transactions.
Harper counters that going to these PUC hearings requires traveling to Harrisburg (over four hours from some corners of the state). PUC hearings also occur after local officials have committed to a sale, she says.
The Pennsylvania American Water Works Association hasn't taken a position on the bill, but typically doesn't oppose a public hearing, often held voluntarily by the selling public entity if people oppose pending privatization, according to executive director Don Hershey.
"On the other hand, requiring a public hearing by law regarding all acquisitions may not be appropriate, as it takes away the discretion of the regulators and could unnecessarily delay an acquisition where action is needed to solve water quality or quantity problems," Hershey wrote in an email.
In the details
Last session, Harper also tried to add local public hearings through an amendment to related legislation that was a precursor to Act 12, which set out a new water privatization process in Pennsylvania.
Harper's attempt to get a vote on the amendment was soundly defeated by the same body that had overwhelming backed the concept earlier that session – including state Rep. Robert Godshall, R-Montgomery, who sponsored the Act 12 bill.
In an email, Godshall explained his vote was cast on procedural grounds: Harper was going for the amendment on third consideration and voting on an amendment at that stage would've required the House to first agree to suspend the rules.
(Amendments on third consideration are not unheard of, but also aren't typical practice and do require a vote to suspend the rules).
Godshall's vote "should not be interpreted as an indication of support or opposition for the content of the amendment itself," he wrote.
Asked whether Godshall supports requiring local hearings in advance of water system privatizations, his assistant pointed to some of Godshall's own bills aimed at increasing transparency of municipal authorities, which aren't regulated by the PUC.
One provision would require public hearings before expansions of systems owned by municipal authorities, which are public entities. The legislation does not, however, say anything about hearings before a private utility company acquisition.
Godshall didn't comment on whether there was any pressure about the issue from water utilities, which have contributed to his campaigns more so than others in the House.
He got $5,900 from water utilities during his 2016 re-election campaign. That was 4 percent of all of Godshall's fundraising and more than any other House candidate that year, according to a Keystone Crossroads analysis of data from the National Center on Money in State Politics.
His cumulative campaign money ($10,400) from water utilities ranks fourth of hundreds of candidates for the House since 2002 available from the Center. Speaker Mike Turzai, R-Allegheny tops the list with $34,000 over five campaigns, followed by, Warren Kampf, R-Chester/Montgomery ($12,600 over four) and John Maher, R-Allegheny/Washington ($10,500 over three).
What are the rules?
Water systems aren't special as far as the rules for selling public property in Pennsylvania.
Municipalities don't have to offer a hearing dedicated to the pending sale of any public property. They must announce it at a public meeting, but not until after they're under contract to sell. In advance, they have to advertise it. And anyone who sees the ad can go to a public meeting to speak about it — but there's no educational component. That's part of the point of Harper's bill, particularly the requirement for the soon-to-be new owner of the system.
There are some exceptions:
Land deals are subject to hearings as set out in state zoning laws that are separate from municipal codes which have rules for other public asset transactions.
Another is Act 47. Often, it's struggling communities that consider selling public property to generate desperately needed cash. If the municipality is in the state's Act 47 program for distressed communities, then it will have a financial recovery plan. The plan, which has to go through multiple public hearings, would include any asset monetization. So, for Act 47 communities, the transactions are subject to public hearings by virtue of being part of their recovery plans.
Home rule municipalities also could write their charters to require hearings in advance of selling public property, although Local Government Commission staff wasn't aware of any.
Finally, there's the potential for a voluntary public hearing, as in New Garden Township, the first municipality to go through the Act 12 process.
"Democracy is messy. Airing ideas of great civic and social importance in public can be a tough thing," Harper says. "But that's the way we do it."
WHYY is your source for fact-based, in-depth journalism and information. As a nonprofit organization, we rely on financial support from readers like you. Please give today.