August 30: Blackwell & bike lane | Mazzoni Center | Clean and Saarinen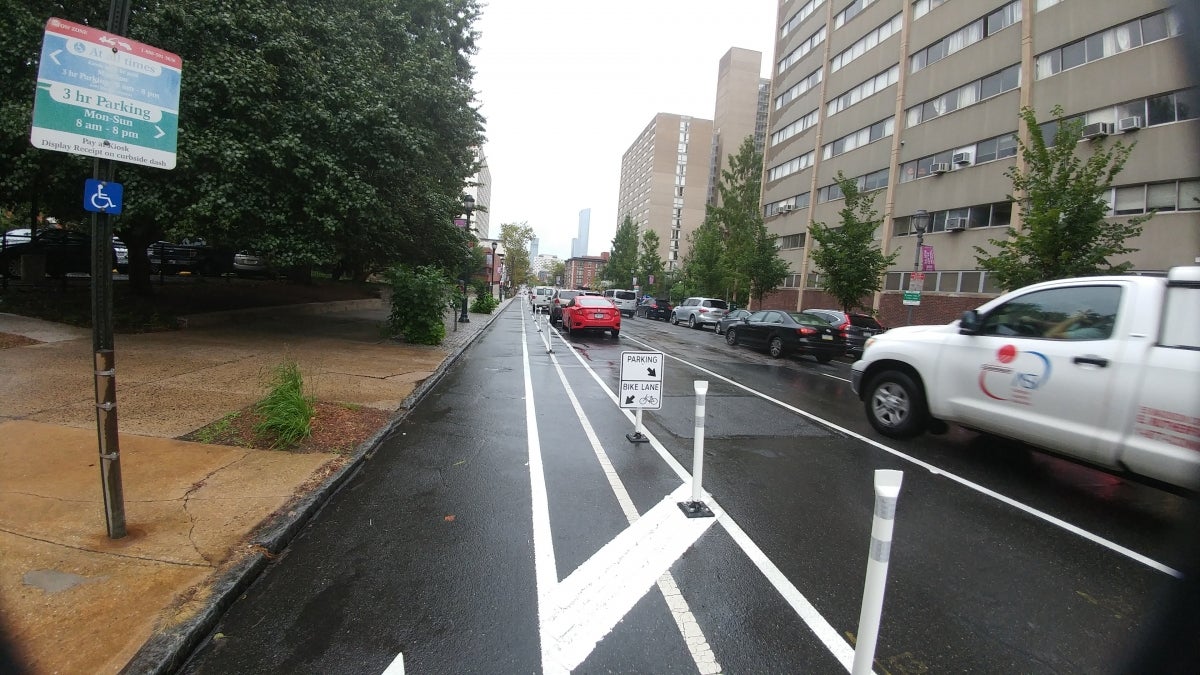 Councilwoman Jannie Blackwell wants to make the city's first protected bike lane on Chestnut Street temporary, WHYY's Tom MacDonald reports. The highly anticipated ten-block stretch, which the City proudly unveiled Tuesday, aimed to increase safety on the street that sees three times as many crashes as the average Philadelphia street. Blackwell called for a pilot, saying she "wants to make sure neighbors have a say in this and future bike lanes." Back in April, upon hearing the crash data at a community open house, the councilwoman backed the project, saying, "I didn't realize it was this important."
Transforming a site into a welcoming resource center and safe space: after 40 years and multiple locations, the Mazzoni Center's new digs at 1348 Bainbridge manages to embody the LGBT health and well-being center's suite of resources and speak to the growing needs of the community. Philadelphia-based Coscia Moos Architecture tackled the tricky balance between privacy, flexibility, safety, and professionalism, transforming a former office building into a centralized healthcare facility that provides integrated services, community gathering space, and room for the center to grow.
Back to school, Medieval Modernism edition: Hidden City Philadelphia looks at the design and $80 million renovation of Hill College House, the University of Pennsylvania's first dorm built exclusively to house female students. Ann de Forest breaks down Princeton-based Mills + Schnoering's "intelligent interventions" to the forbidding, Modernist landmark designed by famed architect Eero Saarinen, whose iconic work touched daily life from "defensive campus architecture" to redefining dining to resolve the "ugly, confusing, unrestful world."
The proposed 34 percent cut to the EPA's water-related programs would threaten the water quality in the Delaware River Basin, according to a new PennEnvironment report, StateImpact PA's Jon Hurdle reports. Public officials across party lines, including PA DEP Secretary Patrick McDonnell, Congressman Patrick Meehan, and Congressman Dwight Evans, have expressed concern on the shifted responsibility to local governments, which they say do not have the capacity to compensate for the loss of EPA services.
After four years of stalled negotiations, subcontractors at PHL have agreed to bargain collectively with the Service Employees International Union Local 32BJ, the nation's largest property-service workers union.
WHYY is your source for fact-based, in-depth journalism and information. As a nonprofit organization, we rely on financial support from readers like you. Please give today.