At Philly's Mother Bethel, celebrating civil rights icons and Korean peace agreement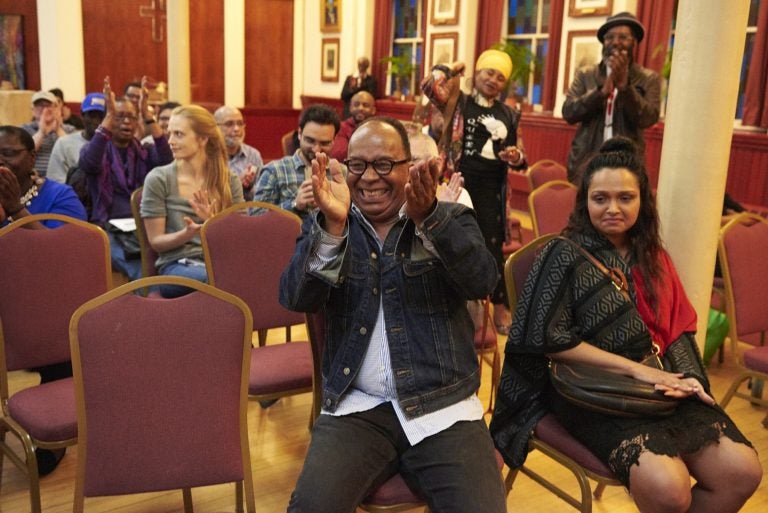 At the historic Mother Bethel A.M.E. Church in South Philadelphia, community members rejoiced over the recent agreement between North and South Korea to remove their nuclear weapons and begin talks to officially end the decades-long Korean War.
"We're very elated by the agreement between North and South Korea [Friday]," said Dr. Anthony Monteiro, a former professor of African-American studies at Temple University.  "This is very important and huge. It defuses one of the many flashpoints for potential nuclear war."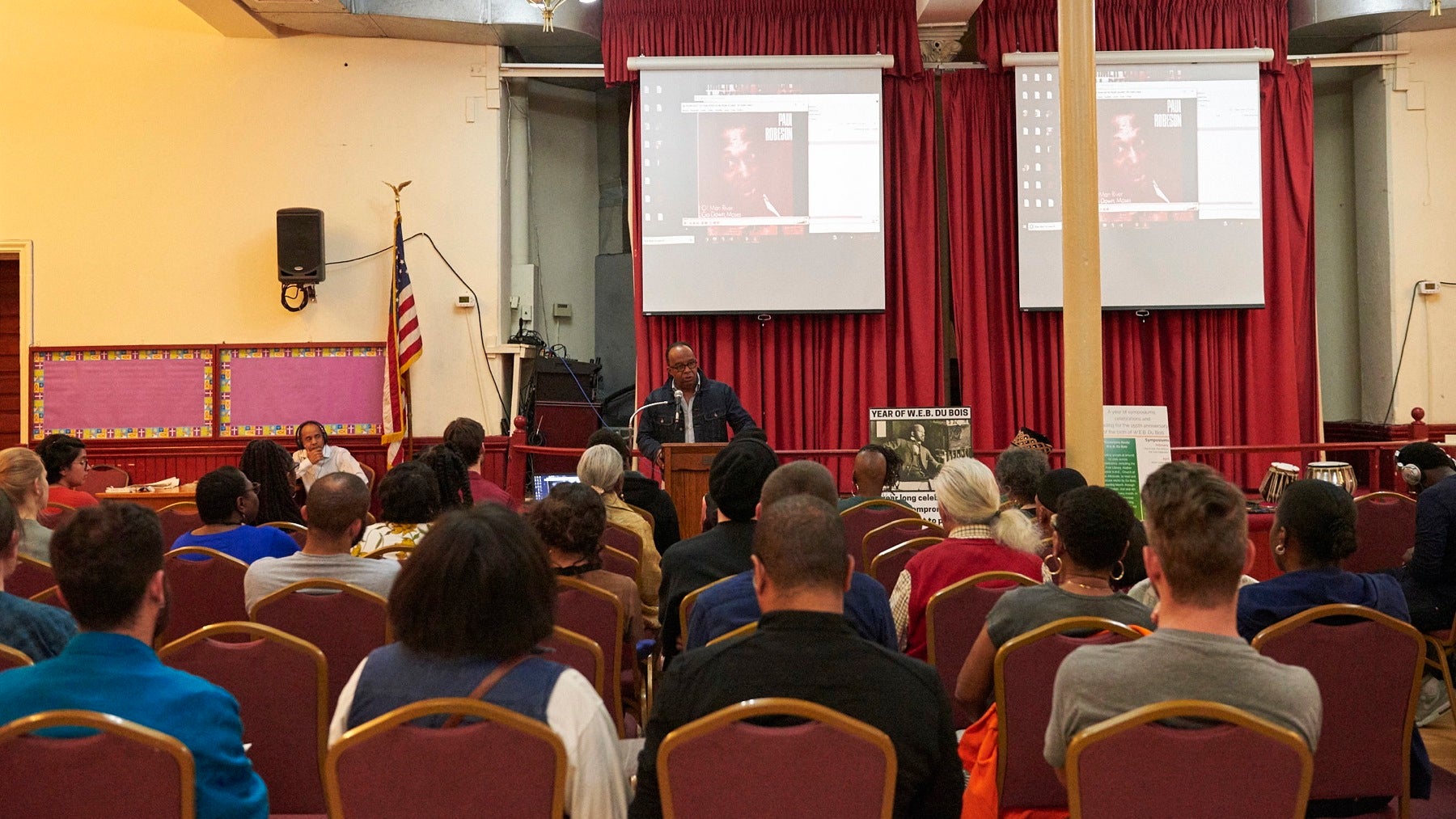 The acknowledgement came during an event called Blessed are the Peacemakers, which honored W.E.B. Du Bois, Martin Luther King Jr. and Paul Robeson for their work in promoting peace and justice around the world. The Saturday Free School, a multiethnic study group focused on political education through the lens of black liberation, organized the event as part of a series of symposiums throughout the city to celebrate the Year of Du Bois. The yearlong event marks the 150th anniversary of his birth.
In addition to co-founding the NAACP, Du Bois was a renowned scholar. Through a fellowship with University of Pennsylvania in 1899, he published "The Philadelphia Negro," a study on African-American life in South Philadelphia.

During that time, Du Bois lived a block away from the Mother Bethel on Sixth and Carver (now Rodman). He studied the Seventh Ward, the area between Spruce and South streets and Seventh Street and the Schuylkill River. Back then, most of the city's black residents lived in that neighborhood. With its use of the scientific method in studying the lives of black people in South Philadelphia, the study is highly regarded as a first in the social sciences discipline.
"We think his ideas are very important to understanding what is going on today," said Nandita Chaturvedi, a member of the Saturday Free School. "Without understanding what's going on, we can't change."
An audience of about 100 sat in the 200-year-old church and listened to audio of King and Robeson intently, applauding and nodding in agreement, to their arguments against war, racism, capitalism, and imperialism. Though the event was mainly in honor of Du Bois, a late start didn't leave time to listen to his words.
Halfway through, members performed songs that carried on the activists' message. Meghna Chandra, a member of the Saturday Free School, sang an extended rendition of Paul Robeson's "Ol' Man River." She incorporated a Hindi and Bengali version of the song written by Bhupen Hazarika, and Indian composer and activist, who was influenced by Robeson.
Benjamin Simington, a fellowship adviser from Texas A&M University, traveled 1,500 miles from College Station, Texas, to attend the event. He said he heard about the Saturday Free School through a friend and began following it online. He said the group fell in line with his interest in "different ideas of black philosophy and black liberation." The event turned out be a "reminder" of the importance of peace and actively pursuing it, he said.
"Peace isn't this passive thing, it's a revolutionary force," he said. "And it's important for people who want to live in a more just society and just world to be involved with this and be involved with critiques of the state and violence."
Serafina Harris performs at "Blessed are the Peacemakers," a program at Mother Bethel AME Church. (Natalie Piserchio for WHYY)

Meghna Chandra sings accompanied by percussionist Vincent Kelley and pianist Ali Richardson. (Natalie Piserchio for WHYY)

Mother Bethel AME Chaplain Mahdi ibn Ziyad delivers a speech of unity. (Natalie Piserchio for WHYY)

Audience members embrace during recordings of Martin Luther King Jr.'s speeches at Mother Bethel AME Church. (Natalie Piserchio for WHYY)