Art Commission approves 40th St. Station entrance design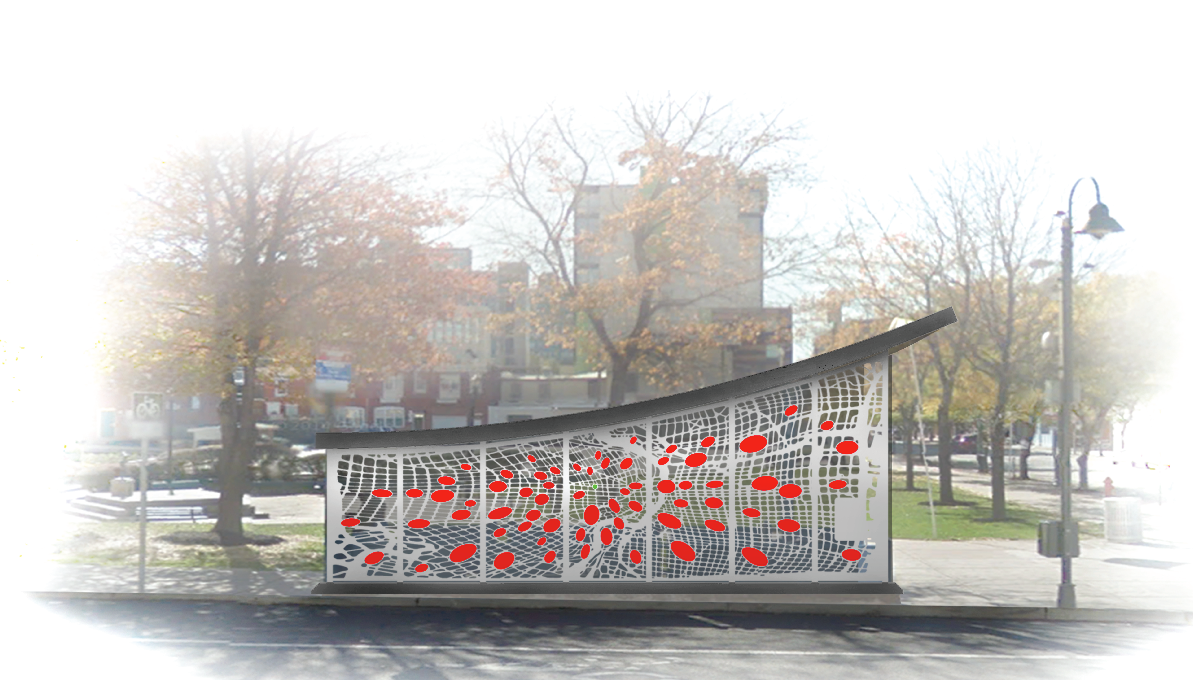 The Art Commission has approved designs for four new headhouses at 40th Street Station on SEPTA's Market-Frankford line in West Philly.
The new structures, part of SEPTA's Art In Transit program, make up a project called Nexus. Designed by artists Marianne Lovink and Scott Eunson, the new headhouses are meant to reflect the movement of people and information across the city. Each station shows a distorted Philadelphia street grid focused on 40th and Market. Onto each grid colored patterns are imposed, representing various aspects of city life.
Lovink and Eunson wrote in their proposal, "We have developed each of the four patterns to symbolically reflect: 1) the interconnectedness of city residents and neighborhoods; 2) the circular flow of repeated journeys echoed by the ceaseless movement of local waterways; 3) the ever-changing aspects of the city's natural spaces and green canopy; and 4) the idea of connection and communication illustrated through the flow of the digital information systems that link all residents."
Additionally, the artists say, having each corner arrayed in a different color will help provide a sense of place and aid in quick wayfinding for commuters.
The Commission voted unanimously to approve the design.
Work to improve 40th Street Station also includes two new elevators that will make the station ADA compliant.