Allentown Mayor Ed Pawlowski, facing 54-count indictment, wins a fourth term
Allentown Mayor Ed Pawlowski won a fourth term in Tuesday's election despite a 54-count federal indictment hanging over his head.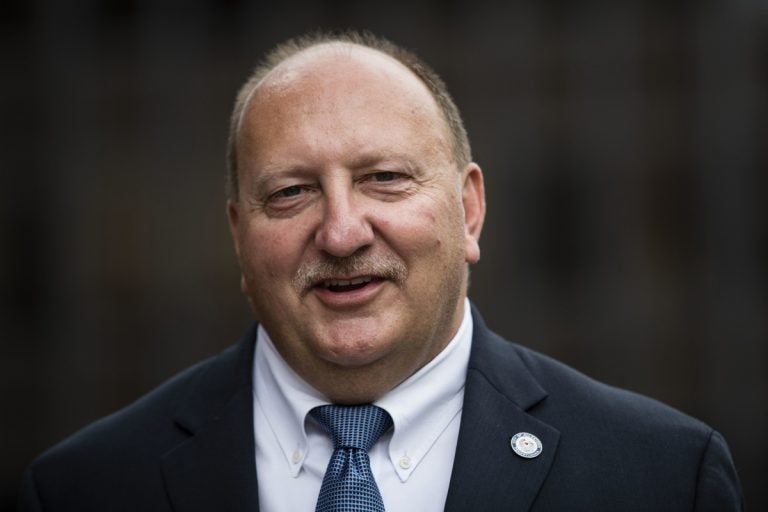 Allentown Mayor Ed Pawlowski won a fourth term in Tuesday's election despite a 54-count federal indictment hanging over his head — on charges he provided city contracts to campaign donors.
With only 40 percent of the vote, Pawlowski prevailed in the state's third largest city thanks to a loyal base and a crowded field of challengers, who split the remaining vote.
Lehigh County Commissioner David Jones says the election is a sad reflection on Allentown voters.
"It says we've reached a point where honesty, integrity and facts don't matter. We're going to support the mayor because he's our guy, regardless of what he's done, regardless of what the implications are on the city," he said. "The mayor wins, but in all reality the city continues to lose as long as he is sitting in office."
Jones ran against Pawlowski in the Democratic primary. He says the mayor's most loyal supporters include the 15 percent of residents who live below the poverty line. And in voting for him, Jones says, they voted against their own interests.
"We don't have investment in our communities for our youth. We don't have community centers, no swimming pools available. There is no benefit or value, but yet those individuals came out to support this mayor," he said.
Rose Craig, vice president of development and communications for the nonprofit Communities in Schools, has known the mayor for more than 20 years. She says Pawlowski's supporters are willing to excuse his baggage because he brought development and jobs to Allentown without raising taxes.
After grappling with her choices for months, she finally came around to Pawlowski.
"I looked at the whole thing because I could not find anyone to vote for and there were more outstanding reasons for me not to vote for some of those people on the ballot than Ed," she said.
Republican challenger Nat Hyman, a businessman who owns a real estate development firm, came in second with 35 percent of the vote. He said he wanted to run for mayor "to try to pull Allentown out from under the cloud of scandal that its current mayor has put it in."
Three other challengers, including a write-in candidate, split the rest of the vote.
How effective Pawlowski will be remains to be seen. Many are skeptical. Six key members of Pawlowski's administration have already pleaded guilty in the corruption case, and others have resigned.
Jones believes the mayor's capacity to lead Pennsylvania's third largest city has been severely compromised.
"Ed's a good man who got caught up," Jones said. "He could have resigned and allowed the city to move forward but he chose not to. Now our only hope is that the justice system will find him guilty and he will be forced to resign."
Pawlowski contends that he's "done nothing wrong," and blames his indictment on the actions of his top aides.
"I trust the judicial system to sort out the facts from fiction, so you can see that I am the Mayor and the man you know me to be," he said in a statement in July.
Pawlowski's trial date is set for January.
WHYY is your source for fact-based, in-depth journalism and information. As a nonprofit organization, we rely on financial support from readers like you. Please give today.