After 53-year fight, Pa. family of a black Vietnam veteran finally finds closure
On March 4, 1966, Reuben Garnett Jr. was killed by enemy fire while rushing to help his platoon leader.
Family, friends, veterans and firefighters gathered on a bridge at the northern tip of Wildwood Lake.
The fire company raised an American flag from the metal arm of a bucket truck, and cheers resounded as two people unveiled a new sign.
It's a typical Pennsylvania road sign: white letters on reflective green. But for India Garnett, it gives closure to 53 years spent fighting to have her brother honored for his Army service and his ultimate sacrifice in Vietnam.
"My mom's son was a bridge all his life," Garnett said to the crowd. "And now everybody will be able to see that name."
On March 4, 1966, Reuben Garnett Jr. was killed by enemy fire while rushing to help his platoon leader.
That act of bravery immortalized the 23-year-old from Steelton as a hero to those who served with him in the 101st Airborne. That includes Garnett's company commander, George Shevlin, who attended the ceremony.
"I think you know when he was killed, he was going out for his platoon leader, who had been shot, and he went out to get him," Shevlin said. "My friends tell me that when they found the two bodies, Reuben's right hand and his right hand were together."
India Garnett noted her brother was one of 22 U.S. soldiers who died in that battle. At that time, many veterans were overlooked, especially those from black or minority families.
"Our heart is also with the Vietnam vets that didn't get recognized, and also with those who don't have a bridge," she said.
African-Americans served in combat units at a higher rate than other soldiers, and many died in combat as well, said Richard Kingsberry, a retired U.S. Army officer and leader of National Association for Black Veterans. They deserve more recognition than they've gotten, he said.
"I think this is a great thing that he's going to get a bridge dedicated in his honor, but look at the struggle that his family had to go through to make that happen," Kingsberry said.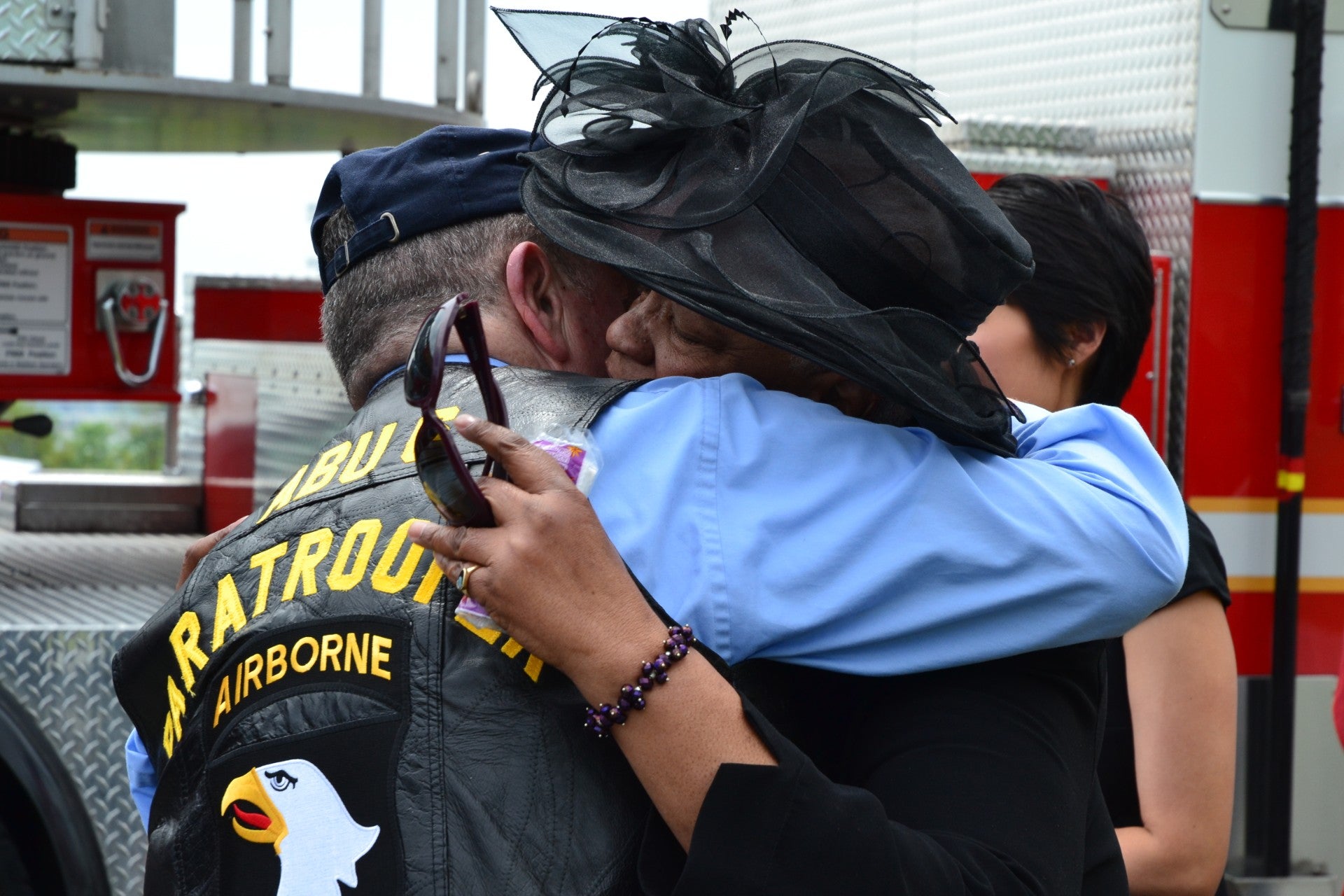 For Shevlin, the bond he shares with Reuben is one only understood by veterans who have served together in combat.
"He found out I was from Pennsylvania, he was from Pennsylvania, so he used to sit down and chat with me about all kinds of things. Religion. The war. You know, everything."
Though retired, Shevlin said he still receives emails from people sharing stories about Reuben's bravery.
"The thing that sticks out in my mind is that he was an unsung hero."
—
In 2017, India Garnett participated in THE VIETNAM WAR: WITF STORIES project, an in-depth multimedia look at The Vietnam War which explored how it impacted South Central Pennsylvania.
WHYY is your source for fact-based, in-depth journalism and information. As a nonprofit organization, we rely on financial support from readers like you. Please give today.