Act 89 limits Pennsylvania's exposure to the transportation funding cliff – for now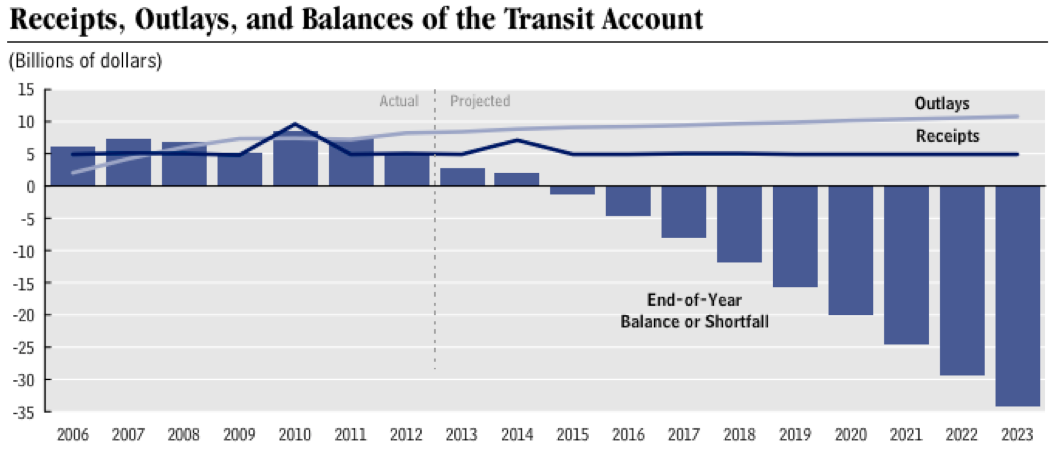 The federal government is about to start cutting transportation funding for state and local governments unless Congress acts soon to fund the Highway Trust Fund – the main source of federal funding for transportation projects.
The Highway Trust Fund is underwritten by the 18.4-cent federal gas tax, but it could run dry as soon as August for various reasons. The gas tax is not indexed to inflation, so its real purchasing power keeps declining, and Americans are also driving more fuel efficient cars and generally driving less.
Many members of Congress oppose raising the gas tax or indexing it to inflation though, so there is a live debate over how and whether to pay for the nation's infrastructure maintenance needs.
Pennsylvania has a significant need for infrastructure repairs, and there are projects underway that would be jeopardized by a significant lapse in federal funding. To turn up the pressure on Congress, the Obama administration released this map which claims 4,634 active highway and transit projects in our state would be impacted: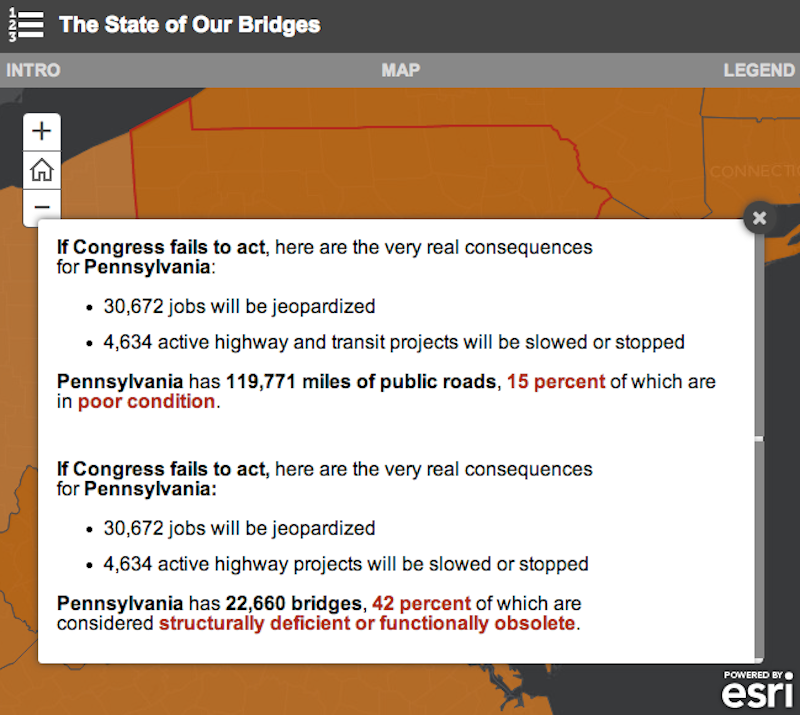 But PennDOT spokesman Gene Blaum says Pennsylvania's exposure is pretty limited this year because of the transportation funding bill passed this year.
"Act 89 provided additional resources that will allow Pennsylvania to weather the situation without curtailing plans for this year," he said.
PennDOT receives $1.5 billion in federal transportation funding each year, and between $313 and $324 million of that total is allocated to the five-county metropolitan area in Greater Philadelphia.
Blaum was optimistic that Congress would deliver some type of funding patch before time runs out, but if the federal funding does lapse momentarily, higher revenues from the state gas tax increase will dull the impact. By 2018, the state gas tax is projected to raise an additional $2.3 billion per year over current revenues.
This has renewed interest in transit, road, and bridge projects previously banished to the "unfunded" list and the Delaware Valley Regional Planning Commission board is preparing to vote July 24th on how to allocate an $11 billion increase in funding (about 33%) in their 2040 long-range plan. (DVRPC is accepting public comments on this through Friday.)
Still, Blaum cautioned that a fix for the Highway Trust Fund is still necessary, even as Pennsylvania is momentarily innoculated from short-term disruptions.
"The longer we go without a resolution to this problem in Washington," he said, "the more we run the risk that the benefits of Act 89 will be undercut."