A Tale of Two Parks: How community saved Sturgis and Olney rec centers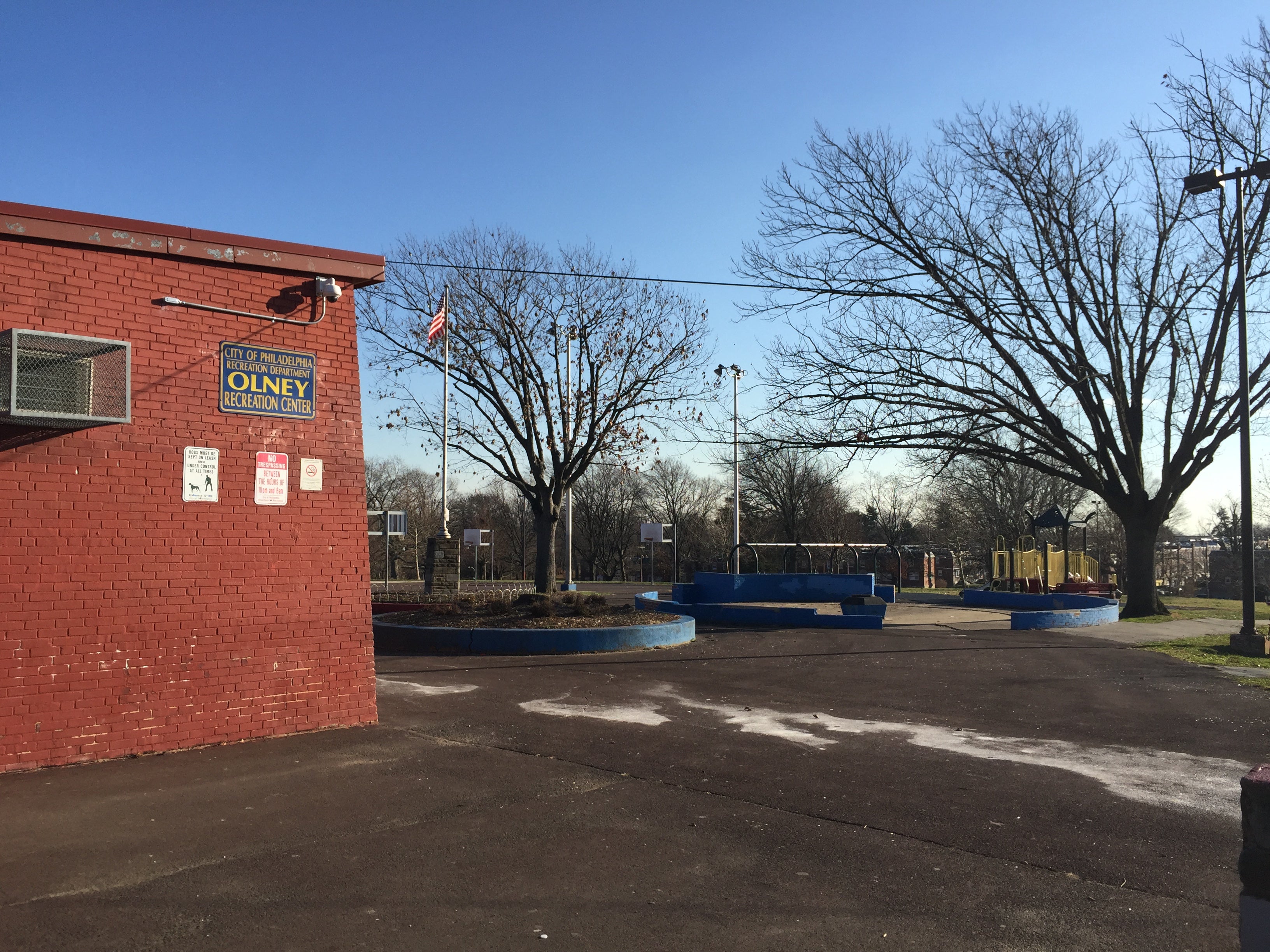 At first glance Sturgis Recreation Center and Olney Recreation Center, located just blocks apart, seem like very similar community amenities. Both are located in the Parks and Recreation Department's 9th district, divided only by the invisible line that separates East Oak Lane from Olney.
Sturgis is 5.9 acres, with a baseball diamond and a grassy playing field, while Olney touts 2.3 acres along with a hockey court, two diamonds and two sports fields. Both offer a host of classes, playground facilities, and courts for both tennis and basketball.
The two are so similar that Jerry Boligitz, program district manager for the 9th district, said that members of the surrounding community now utilize the rec centers at "almost a 50/50 split."
The centers attract somewhat different crowd – Sturgis gets more children and families on its newer playground while Olney attracts more athletic use – but on any given day, both parks see a lot of activity.
"At Sturgis, in the summertime, everyone is on that playground," said Boligitz. "But, if you go to Olney on a Wednesday night, you'll see a hundred people in there playing basketball."
It wasn't always that way.
Organizers say that until a year and a half ago the Olney rec center was dramatically underutilized. Even though both rec centers saw investments to improve usage, Sturgis thrived while Olney struggled.
It was missing something intangible, something that any neighborhood park needs to truly become an active asset for residents.
It needed a community.
Building a community
Jeff Hackett, president of the advisory council at Sturgis Playground, said his counterparts at Olney learned a lot from the nearby East Oak Lane facility.
In 1996, when Hackett began working with Sturgis Recreation Center, the institution was on the chopping block.
"It was dilapidated," he remembered during a recent interview. "They were getting ready to close it when I came in. It was nasty."
By working with the community and reaching out to elected officials – as detailed recently by Next City – Hackett and others got Sturgis rebuilt in 2013, adding, among other things, a sprayground, a computer lab, and new kitchen space.
After these renovations were complete, Hackett said the rec center saw a lot more activity.
People came from all over the city just to have a safe place for their children to play.
"We have people coming up here from southwest Philly every night for basketball just because they wanted to get away from the fights [at their local rec centers]," said Hackett.
It was such a dramatic rebirth that, Hackett said, he wanted something similar done for Olney's rec center.
"People talk about Sturgis, but Olney is the one everyone should be talking about," he said. "That's the park that really should be the gateway to our community."
The Olney rec center had seen some improvements in recent years too, but not on the scale that Sturgis enjoyed. In 2008, players from the Philadelphia Phillies helped install a new multi-purpose room and the center has a strong relationship with the Olney Eagles Youth Organization, which offers a variety of sports and programs for local kids.
But, Hackett said, for years the accumulated weight of neighborhood trauma kept local residents from coming to Olney.
"Neighborhood use was just so far down because of stigma," he said. "It was like, people would say 'I don't go there because this or that was going on there 20 years ago."
Reversing that proved difficult at first, said George Matysik, executive director of the Philadelphia Parks Alliance, because there wasn't even an advisory council at Olney to do community outreach.
That's how the Philadelphia Parks Alliance got involved, working together with Hackett at Sturgis Recreation Center to begin bringing the community back to Onley.
"We put a high priority on that center in terms of working to build an advisory council," said Matysik. "We thought that was a place where we could really knock it out of the park."
That work paid off when Lori Gray, president of Olney Recreation Center's nascent advisory council, threw herself into the effort.
(Hayden Mitman)

(Hayden Mitman)
'We used to have a shooting every Sunday'
About a year and a half ago, Gray became involved with Olney Recreation Center as she looked for kids' programming for her family. She immediately noticed that the center was underutilized.
"I couldn't understand why no one was coming to the rec," she said.
In hopes of bringing the community out to Olney, Gray said she organized an open invitation program featuring a job fair with voter registration tables and activities for kids.
No one came out.
Along a lack of outreach, the biggest issue that Gray found was that visible manifestations of crime – like open air drug dealing – had made many wary of utilizing the Olney facility.
"It's rough here," she said of her time living in the neighborhood. "We used to have a shooting every Sunday."
She worked to change the park's reputation by getting regular activities going at the rec center, helping to discourage crime by putting eyes on the street.
"The biggest hurdle we faced was letting people know they could walk through the grass," said Gray. "People were just afraid to come out. But once they saw the rec center being used, once they saw people coming in and out, that made it better."
Making a welcoming space
Gray also helped orchestrate a campaign to raise awareness about the revived rec center.
"We went door to door to let everyone know that we were alive," said Gray. "People told me they saw the playground but never even knew a rec center was here. There was no outreach being done to bring people in. I never saw a flyer for an event here. We never knew you could host your kid's birthday parties here."
Gray started working on public engagement with the Parks Alliance, as well as the office of Councilwoman Cherelle Parker whose district includes both Sturgis and Olney rec centers. Gray even took classes to learn how to manage community events.
For Hackett's part, he began attending community events at Olney Recreation Center to discuss what he'd done to turn around Sturgis.
Hackett and Matysik went as far as walking on the field during an Olney Eagles football game to tell parents that, if they support the team, they should begin coming to community meetings at the rec center.
In the past year, Gray helped prepare several community events, including a turkey giveaway at Thanksgiving and a holiday party at Christmas time.
And the future looks brighter still. Olney Rec. Center is one of the parks and rec centers included on a preliminary list for improvement by the city's $500 million Rebuild Initiative.
Gray said she'd love to see the rec center repaired. A library and computer lab for the kids wouldn't go amiss either.
But, the best part of Olney's story, she said, is that the community is embracing its local rec center and neighbors are working together in ways that they hadn't before.
"We aren't quite there yet," said Gray. "But if you don't open your gates, nobody is ever going to come in."
(Hayden Mitman)

(Hayden Mitman)
Dear reader, we will get straight to the point: Today we ask you to protect PlanPhilly's independent, unbiased watchdog coverage. We depend on you to bring the news that you value and spread voices across the city. This holiday season, please give the gift of public and accessible media for all by making a tax-deductible donation during our once-a-year membership drive. Thank you for making us your go-to source for news on the built environment eleven years and counting.