A new zoning dictionary just for Philadelphia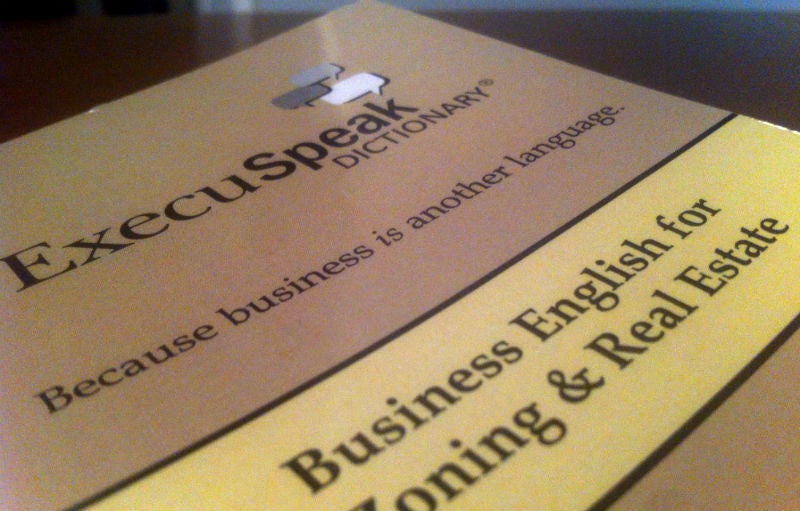 For the first time in my life I am watching tennis and, I think, beginning to understand it.
Each game follows a fairly simple game logic: first to four points, win by two. But that simple logic is clouded by an anti-intuitive scoring system. The first point brings the player to 15, the second to 30, and the third to 40. While it looks like the first two points are worth 15 and the third is worth only 10, in fact each point is functionally equal to just one point. When two players are tied at 40 (also known as deuce), and one makes another point, that player is said to have "advantage." If her opponent scores the next point, the score goes back to deuce. And so on.
The system gets more complex. The first player to win six games—again, gotta win by two—wins the set. If the opponents win six games apiece, the set goes into a tiebreak, in which the winner is the first player to reach seven points (win by two.) In the tiebreak, each point is counted intuitively as one point.
Plus all the other weird lingo. Zero points is not called zero points, nor zip, zilch, nada, goose egg, nor any other informal but culturally resonant slang—it is called "love." (One theory for this is that the player who has not made any points is playing for the love of the game.) A bungled serve is called a "fault." A perfect serve is called an "ace." A game won by the player who is not serving is called a "break." And so on. (Last week, Carla Suárez Navarro lost to Serena Williams in two 6-0 sets; the announcer referred to this as "double bagel.")
The point here being that tennis has a highly sophisticated vernacular that serves not only to strengthen the tennis community and help insiders identify one another, but also, intentionally or not, insulate that community from outsiders.
So does zoning. This month, ExecuSpeak Dictionary releases a new volume titled Business English for Real Estate & Zoning (Philadelphia Edition), intended to help demystify for newcomers the technical, legalistic vocabulary of real estate development in this city.
"Have you ever found yourself asking: What are they talking about … What does that mean … Oh this is embarrassing … I assume they think I know the terminology?" writes author Robert Toryak, by way of introduction.
The new dictionary—only the second in the ExecuSpeak Dictionary series, created by editor Carol Heiberger—works best as a quick reference guide to get the gist of an unfamiliar term. Each term is briefly defined and used in a sentence.
Easement: Right granted for limited access across, above, below, or through land owned by another. Usage: There is a 3-foot easement along the front of the lot for the installation of water, gas, electric or telecommunication services.
The book contains descriptions of the separate roles of city agencies such as L&I, the Department of Parks and Recreation, and the Department of Streets. Mainly an abridged version of the Definitions chapter of the zoning code, the book defines common architectural terms like balustrade, cornice, gable, and parapet. And did you know that a kiosk is not a kiosk unless it's less than 150 square feet?
Common acronyms are listed in both their long and short forms.
FAR: Floor Area Ratio. Total gross building area as a percentage of the total lot area. Key measurement in zoning to define building size and density.
It illuminates the specific meaning of terms that might otherwise seem merely descriptive (though so does the zoning code).
Substantial Damage: Destruction whereby the cost of restoration exceeds 50 percent of the market value before the damage occurred.
At times the writing is clunky. The very first entry, the verb "abut," is defined as a plural noun, "properties that share a boundary or border …" Some of the example sentences aren't truly illuminative, and a few are the same (both the patio and the terrace are a great place for the grill, according to the author.) It also includes precise definitions for terms that are defined in the zoning code only with references to other areas of the Philadelphia Code.
Student: Any person under the age of twenty-three (23) years and enrolled full-time in a college or university undergraduate degree program.
Finally, it defines some core terms that the zoning code leaves out.
By Right: Projects or uses that are permitted under current zoning law.
The book is slim, several pounds lighter than the zoning code itself, and easy to navigate. Abridged charts in the back of the dictionary give an excellent overview of the types of uses that are allowed, prohibited, and require special exceptions in each zoning district. I'm likely to keep the book on my desk for an easy reminder of what goes in a CMX-2.5 district, for example, and I suspect that members of civic associations would find the dictionary tremendously useful in quick reviews of zoning applications in their neighborhoods.
But the book is not, as Heiberger notes in a disclaimer, a substitute for the zoning code. And that's because the language of zoning is, more than just professional jargon, a legal language. Zoning-speak differs from Politico-speak or Economist-speak or Tennis-speak in that it is sanctioned and codified by courts and legislatures, not just tacitly agreed to by a professional community.
Legalese is the most insular of all linguistic sub-communities. It sometimes frustrates non-lawyers not only because its vocabulary and syntax seem so deliberately bizarre and repetitive but also because they're so important. To really understand what the law is, you have to understand the reason for every word in the law. Whether a law works in your favor or not depends on how well you understand a term, or—and this is why there are so many deeply bitter jokes about lawyers—how deftly you can obscure a term's meaning to make it work for you. (Every hearing in which the zoning board considers a variance request is, in theory, a referendum on the definition of the term "hardship," which is defined neither in the code nor in the new ExecuSpeak Dictionary.)
Business English for Zoning & Real Estate (Philadelphia Edition) does what it aims to do: provide "just enough information so you can be in the conversation instead of wondering what the conversation is all about." Beyond that—well, you may need an attorney.
WHYY is your source for fact-based, in-depth journalism and information. As a nonprofit organization, we rely on financial support from readers like you. Please give today.