40 year later: Philly nonprofits help residents living with HIV/AIDS
Forty years have passed since the first five cases of what later became known as AIDS were officially reported.
Saturday marks the first of two awareness days in June that honor people who live with HIV/AIDS, and help highlight organizations that work closely with the HIV/AIDS community.
HIV Long Term Survivors Awareness Day (HLTSAD), which came to be on June 5, 2014,  honors long-term survivors of the epidemic.
Started by Kick ASS – AIDS Survivor Syndrome (LKA) founder Tez Anderson, HLTSAD marks when the AIDS crisis began in 1981.
Organizers stress that HLTSAD is not a one-day event. Rather, it's an all-year campaign that aims to both celebrate the strength and resilience of survivors and shed light on their ongoing needs.
This year, HLTSAD's theme is "AIDS at 40: Envisioning a Future We Never Imagined."
Some of the top priorities outlined by organizers include demanding access to universal treatment to help end the HIV epidemic, overcoming the challenges of economic insecurity, and fighting age discrimination.
The month's second awareness day, National HIV Testing Day (NHTD), takes place on Sunday, June 27.
First observed in 1995, NHTD encourages people to get tested for HIV, know their status, and learn more about treatment and prevention options.
An estimated 1.1 million people in the U.S. have HIV, according to the CDC, including about 162,500 who are unaware they have it. That amounts to about 14%, or 1 in 7 people who have HIV.
With the 2021 NHTD theme, "My Test, My Way," health officials and organizers hope to motivate folks to take control of their health by getting tested in whatever way best suits them — whether via self-testing or finding a testing site nearby.
The CDC recommends that all people, regardless of gender or sexual orientation, between ages 13 and 64 receive HIV testing at least once in their life as part of a regular health checkup. People with specific risk factors should get tested at least once a year.
Health organizations and nonprofits, including those in Philadelphia, plan to use the day as an opportunity to raise awareness about the importance of HIV testing and early HIV diagnosis.
"People living with HIV can achieve wellness," Kevin Burns, executive director of Action Wellness said in a statement, "when they have access to good primary care, medication, housing, and support!"
How to access HIV/AIDS services, and get involved
The Philly area is home to a swath of organizations that provide prevention and care services to people within the HIV/AIDS community. Below is a breakdown of some of those organizations, what services they offer, and how you can get involved, whether through monetary donations or volunteer work.
AccessMatters works to protect, expand, and enhance equitable access to sexual and reproductive health care — including HIV and STD prevention and testing — for all people.
Action Wellness enhances the lives of individuals living with HIV and other serious chronic illnesses by providing holistic and trauma-informed health, prevention, and supportive services.
AIDS Law Project of Pennsylvania provides free legal services to Pennsylvanians and South Jerseyans living with HIV.
The Attic offers a range of HIV prevention services to LGBTQ youth, including behavioral support groups and HIV testing/prevention case management.
The Colours Organization's mission is to impact, improve, and empower the lives of LGBTQ+ communities of color, especially those of the African diaspora, within the greater Philadelphia area. Colours offers free, confidential HIV and STI screenings.
A comprehensive health services organization providing primary care, consumer education, research, and advocacy for people living with HIV/AIDS and those at high risk.
PPP is a harm reduction organization that promotes health, empowerment, and safety for communities affected by drug use and poverty. PPP regularly provides HIV testing and linkage to care.
The Mazzoni Center provides quality comprehensive health and wellness services in an LGBTQ-focused environment, while preserving the dignity and improving the quality of life of the individuals it serves.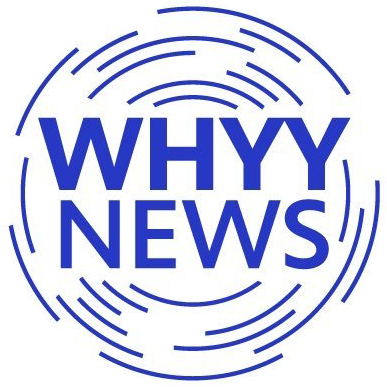 Get daily updates from WHYY News!
WHYY is your source for fact-based, in-depth journalism and information. As a nonprofit organization, we rely on financial support from readers like you. Please give today.