PEC among Exelon Nuclear grant winners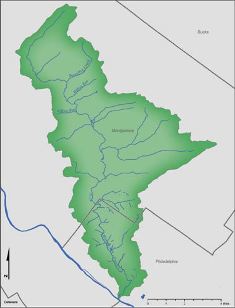 Aug. 26
The Schuylkill River Heritage Area has awarded $134,900 in grants from Exelon Nuclear to three non-profit agencies for projects aimed at improving water quality in the Schuylkill River and its tributaries.
In addition, a Memorandum of Understanding was signed by a collaboration of agencies within the Schuylkill Action Network (SAN). The memorandum represents an effort on the part of SAN to expand the Schuylkill River Restoration Fund and increase sources of funding.
"To
improving water quality in the Delaware River's largest tributary, but begin an important effort to expand funding opportunities for more projects like these in the future," said Carol R. Collier, Executive Director of the Delaware River Basin Commission (DRBC).
The Schuylkill River Restoration Fund was created by Exelon Nuclear in 2006 to support projects that enhance the quality of water in the Schuylkill River—a source of drinking water for over one million people—and its tributaries. The Schuylkill River Heritage Area oversees the fund, distributing money annually to non-profit organizations and government agencies.
This year, three projects were selected that focus on agricultural improvements, stream bank restoration, and stormwater mitigation.
Projects selected were:
Berks County Conservancy: $15,500 to address dairy farm manure issues that are currently negatively impacting Maiden Creek.
Montgomery County Lands Trust: $25,000 for installation of a stormwater infiltration system for stormwater mitigation of an unnamed tributary of Scioto Creek which flows to Perkiomen Creek.
Pennsylvania Environmental Council: $97,400 for stormwater detention basin retrofit demonstration projects in the Wissahickon watershed, including construction, education, outreach and community relations.
Posted by Matt Golas. Contact him at mgolas@design.upenn.edu