Willy Wonka, The Nutcracker and more happening in Delaware this week
From concerts and movies to special events for the whole family, there is always something to see and do in Delaware. Here are some of our picks.
New Castle County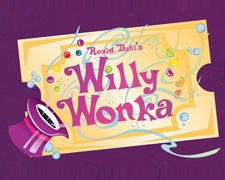 Willy Wonka, December 17th & 18th
Roald Dahl's classic story of a magic candy man's exciting quest to find an heir to run his chocolate factory is this year's delightful holiday confection! Audience Golden Ticket winners at every show! Just beware of wandering Oompa Loompas. Delaware Children's Theatre, Wilmington.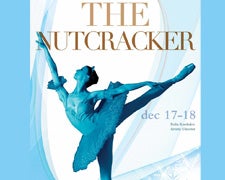 The Nutcracker, December 17th & 18th
The season continues with Wilmington's favorite holiday tradition The Nutcracker on the main stage on December 17 – 18 at The Grand Opera House. Experience the magical journey through the land of sweets in FSBT's lavish production. This year's production will feature new costumes and choreography for the battle scene. The Grand Opera House, Wilmington.
Kent County
Dulcimer Open Jam, December 16th
Join Frances and Grover Johnson for a fun opportunity to practice your dulcimer skills and socialize with other musicians. Registration required if using a library dulcimer. Kent County Public Library, Dover.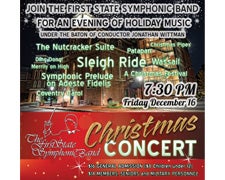 First State Symphonic Band Christmas concert, December 16th
Come enjoy the holiday season with a concert by the First State Symphonic Band featuring favorite Christmas and holiday music. Selections include Tchaikovsky's Suite from The Nutcracker, Symphonic Prelude on Adeste Fidelis, and medleys of popular and traditional Christmas carols. The concert will conclude with two Leroy Anderson Christmas classics: A Christmas Festival and Sleigh Ride. Performance begins at 7:30pm. Doors will open at 6:45pm. Smyrna Opera House.
Sussex County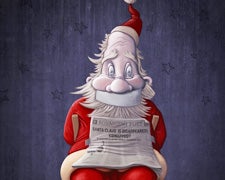 Dial 'S' for Santa, Murder Mystery Dinner Theatre, December 17th
Who kidnapped Santa Claus?? A festive comedic mystery that will surely bring audience members to their feet! Audience members will be delighted to find themselves in the roles of "Martha Spewart," "Jack Frostbite," and "Ralphie Parker," along with the entire viewing audience participating in holiday carols!! Dinner presented by Executive Chef Gretchen Hanson: Turkey and tofurkey, Mamas famous stuffing, Sweet potatoes w/ nut praline, Broccoli gratin, Fall greens salad, Red velvet and white chocolate cake. Milton Theatre.