August 12th – 19th: Delaware Chinese Festival, Cirque Italia and Eastern Shore AFRAM Festival
From concerts and movies to special events for the whole family, there is always something to see and do in Delaware. Here are some of our picks.
New Castle County
Delaware Chinese Festival, August 12th – 14th
Join us for the exciting three days of celebration, family fun, and delicious Chinese food at the 2016 Delaware Chinese Festival, sponsored by the Chinese American Community Center (CACC) in Hockessin, Delaware.
Summer Concert Series: Sugar Rush Rocks, August 18th
Bring a picnic and a blanket and join us at the band shell to enjoy our free Summer Concert Series every Sunday and Thursday evening, June 5 through August 28. For more information, call the Concert Hotline at (302) 761-6965. Park entrance fees are in effect. Bellevue State Park, Wilmington.
Kent County
Cirque Italia, August 12th – 14th
Come experience the magical world of Cirque Italia – a show like no other. We are proud to be the first traveling WATER circus in the US! Our extraordinary stage holds 35,000 gallons of water and features a dynamic lid which lifts 35 feet into the air, allowing water to fall like rain from above as fountains dazzle below! This incredible show takes place under our majestic white and blue big top tent which came all the way from Italy. Inside we have such a theatrical and intimate setup, you just might forget you are under a circus tent! Dover, Delaware.
Rehoboth Summer Children's Theatre: Puss in Boots, August 17th
A poor miller gives his son the family cat and sends the boy out in the world to make his own way. To his great surprise, the son discovers the cat is enchanted. The clever, fashion-forward feline promises to help the young lad win the hand of the beautiful princess. Clothed in a fine outfit including stylish boots, the cat finds the princess' missing crown, rids the land of a wicked ogre and presents the ogre's castle to the happy couple as wedding gift. The cat shows us all how important it is to "dress for success!" Brecknock County Park, Camden.
Sussex County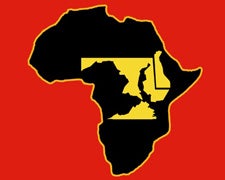 Eastern Shore AFRAM Festival, August 13th
Join us at the Seaford Sports Complex for one of the best outdoor events of the summer. Enrich your body, mind and soul with a selection of cultural foods, fascinating exhibits, and free live music! (Reggae, Jazz, Gospel, Blues/Soul, Calypso) What could be better!?…and remember to bring your lawn chairs for great seating. Don't miss it! Tent seating is also available. See our website for detailed schedule for events, performers, and show times. Seaford Sports Complex.
The Emperor's New Clothes, August 17th
A vain emperor wants the most beautiful wardrobe ever designed. A trickster claims that he can make gorgeous clothes that are magic – clothes that cannot be seen by foolish people. When the emperor is shown the "magic clothes", he pretends to see them so he will not appear to be foolish. Soon the whole country follows the emperor's lead, claiming to see the clothes. The children of the land are able to see though the trickery and show the grownups the foolishness of their ways. Epworth United Methodist Church, Rehoboth Beach.