$2 million Philly water main repairs will continue into February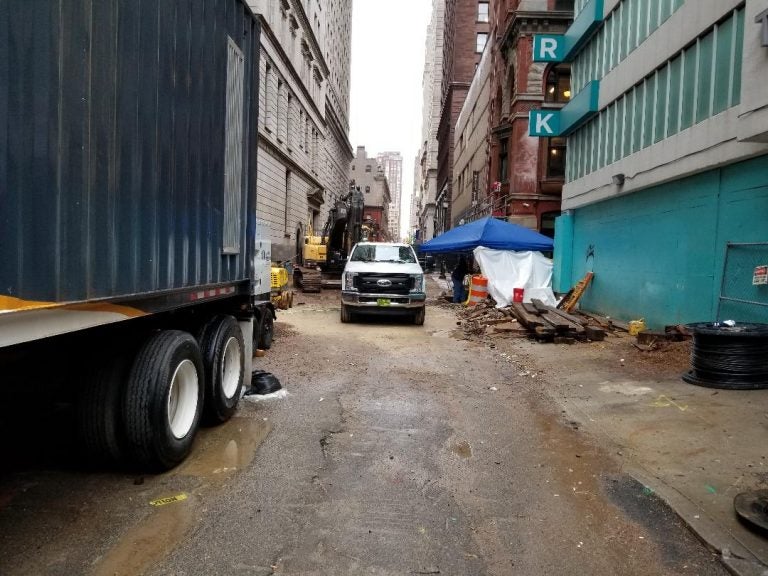 Some Philadelphia merchants and city officials met Monday to go over the time frame for repairs following a July water main break that created a massive sinkhole near 13th and Sansom streets and sent millions of gallons of water rushing through Center City.
And the bottom line is that reconstruction will stretch into 2019.
It's a major job that will cost about $2 million, said Deborah McCarty, water department commissioner.
Mayor Jim Kenney tried to encourage store owners who have been struggling with inconveniences and interruptions to their business for months.
"We're sorry the water main broke, we're trying to speed up the replacement of mains throughout the city," he said. "We have an old city with old infrastructure."
The mayor went door to door in the area, talking to the merchants about the problems with the city's crumbling infrastructure — and how the city is working to make repairs as quickly as possible.
The work is expected to continue until early February.