Kenney extends Philly's emergency response to opioid crisis in Kensington
Listen
1:18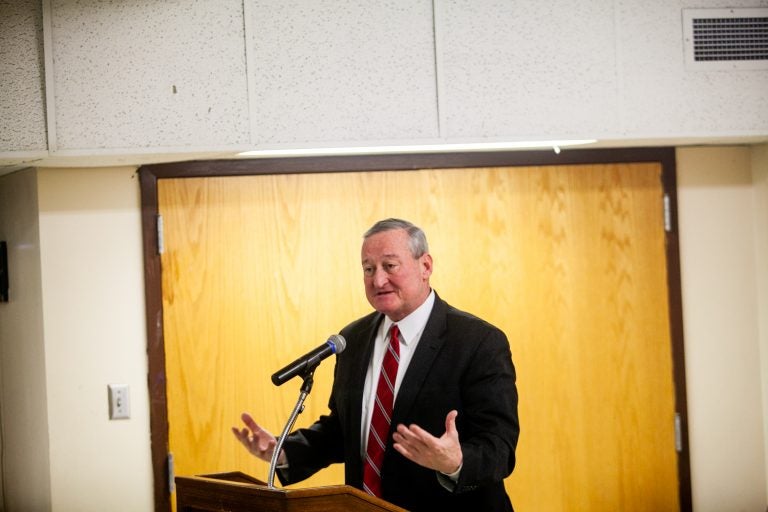 Philadelphia Mayor Jim Kenney is extending the city's emergency response to the opioid crisis plaguing the Kensington neighborhood.
Speaking to residents there Tuesday evening, Kenney and other city officials pointed to progress on some fronts, but they acknowledged other goals were taking longer to reach than expected.
The mayor signed an executive order in October that's allowed a host of city agencies to coordinate on a multifaceted emergency plan covering a list of seven priorities, which they're calling the Philadelphia Resilience Project. In the three months since, the city's cleared a major homeless encampment, cleaned up thousands of discarded syringes, and created safe routes for kids walking to school in the neighborhood.
Kenney said he was renewing the executive order for at least another six months.
"We're going to continue at it," he said. "If we have to go further than that, we'll go further than that."
Kenney and other city officials said the coordination between agencies made it possible for them to move quickly in response to problems affecting the health and safety of drug users and Kensington residents alike.
"What this new approach has allowed us to do is break down some of the bureaucracy that gets in our way," said Brian Abernathy, Philadelphia's first deputy managing director.
Philadelphia City Council has also appropriated more than $5 million in new funding for the project, according to a press release from the district Councilwoman Maria Quiñones Sánchez.
Despite the progress, officials admitted they were still behind on opening a new shelter, or "navigation center," to serve hundreds of homeless drug users living on the streets in Kensington. The city has been trying to find a site that's accessible to them, but some residents are opposed to opening another shelter nearby.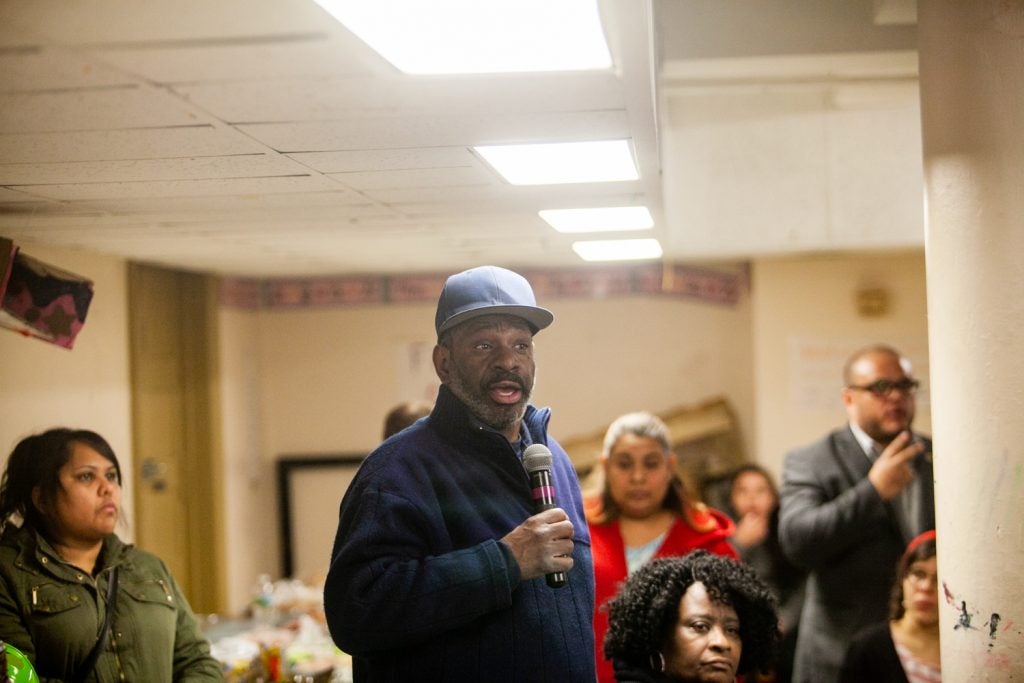 Eva Gladstein, deputy managing director for health and human services, said it's been difficult to strike the right balance.
"We've had to look at sites that would be appropriate and could serve the needs both of the people who might be moving there, as well as the residents of that community at large," Gladstein said.
The city was also considering a new approach to the navigation center, Gladstein said, that would have it open up beds in several smaller facilities instead of a single, larger one. The initial goal was to open the navigation center by the end of the year, so it would be available to take in homeless people living under a bridge on Emerald Street, the last major encampment the city planned to clear in Kensington.
Gladstein said the timeline for clearing the Emerald Street camp had also been delayed until the end of January, when she expects the city to have opened enough new navigation center beds to serve people moving from the camp. Workers posted notices at the bridge on Monday announcing  the Jan. 31 deadline to vacate, she said.
WHYY is your source for fact-based, in-depth journalism and information. As a nonprofit organization, we rely on financial support from readers like you. Please give today.