Lesbians say N.J. unfairly denies payment for infertility treatments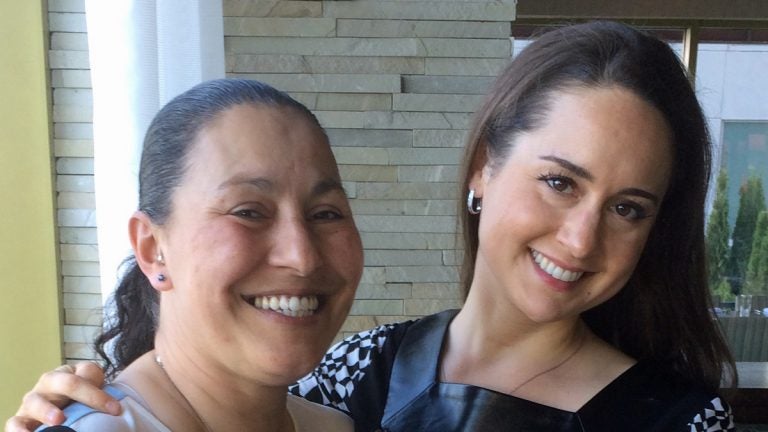 Four New Jersey women are suing the state insurance commissioner over a law they say blocks lesbians from health coverage for infertility treatments.
The rule requires female patients to establish infertility—in part–by proving they've had unprotected sex with a man. The plaintiffs in the lawsuit are all women in a same-sex relationship—and they say the rule discriminates against them.
Sarah Mills, from Union City, New Jersey, has an endocrine disorder that interrupts ovulation. Mills said her health problem disturbs her menstrual cycle and makes it 'nearly impossible' to get pregnant on your own.
"I do want a child. That's not a dream you can easily give up, I'm going to go ahead," Mills said.
She may have to spend more than $31,000 on attempts that her physician has said are likely to fail.
"I'm going to take out loans, but that scares me. Being in debt when you have a child to raise is a scary thing," Mills said.
Grace Cretcher, an attorney with the firm Beranbaum Menken in New York, is representing the women.
She says one client Erin Krupa—got her insurance carrier to pay the bills—but that only happened after years and years of intense treatments, failed pregnancies and miscarriages.
"Because she sort of had this whole record of suffering she was finally able to get this approved and covered," Cretcher said. "So basically you've got women in same-sex relationships in New Jersey who sort of can only access this coverage in a lot of situations, if they can show they've paid the price significantly enough in suffering, and that's just a completely unfair, discriminatory, untenable situation."
Jackie Gutmann, with RMA of Philadelphia, is a reproductive-health specialist affiliated with Jefferson University Hospital. She's noticed other holes in New Jersey's infertility coverage mandate.
"In all honestly the way it was constructed, to some degree at least from the outside, it appears to try to exclude a reasonable portion of the population," Gutmann said.
Cretcher said New Jersey was one of the first states to require insurance companies to pay for infertility care, but the language of the New Jersey law is 'hetero-normative' and outdated, and that leaves women facing a high price to become parents.
Infertility specialist Jackie Gutmann says mothers-to-be shouldn't have to make that choice.
"One's ability to build family shouldn't be dependent upon income. If you're asking me, it's a right," Gutmann said.
New Jersey's insurance department declined WHYY's request for an interview. By email a spokesman said the state doesn't comment on ongoing litigation.
WHYY is your source for fact-based, in-depth journalism and information. As a nonprofit organization, we rely on financial support from readers like you. Please give today.