Trivia and Personality Quiz
Put Your Knowledge to the Test

"Seven years at a great school in town, and that's all we have to show for it" — a Sense & Sensibility trivia quiz! Test your knowledge of who said what in Episode 2 of the series.
Which Character are You?
I wish, as well as everybody else, to be perfectly happy… and to know which character I am in Sense & Sensibility! Take our personality quiz to find out which Dashwood you are most like.
MemberCard Special Offers
WHYY Members enjoy discounts and offers from our MemberCard partners!
As a part of the 'Ardently Austen' campaign, A Taste of Britain is featuring two Jane Austen inspired tea bundles, featuring themed china tea cups, delightful teas and more. Receive a $10 discount on either "The Comforts of Home" Bundle or the "Tea and a Good Book" Bundle, crafted exclusively for our WHYY members. Use code: WHYY at checkout.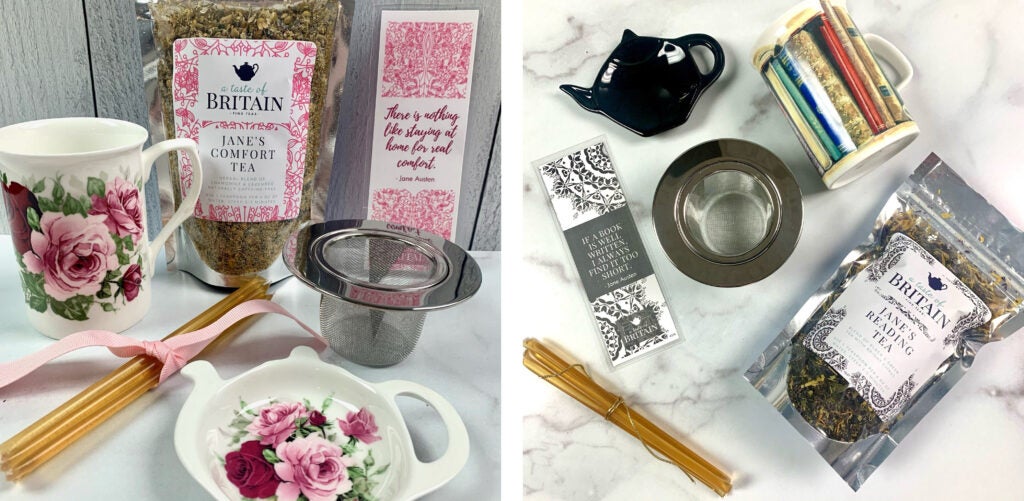 ---
Enhance your Jane Austen viewing experience with a mouthwatering caramel Modjeska or a box of delectable bonbons and buttercreams. All WHHY members receive 10% off the online store. Enter shanelovesjane at checkout.