We're running out of water. Can we get it from the air?
Engineers are competing globally to invent a device that can ease water shortages.
Listen
8:59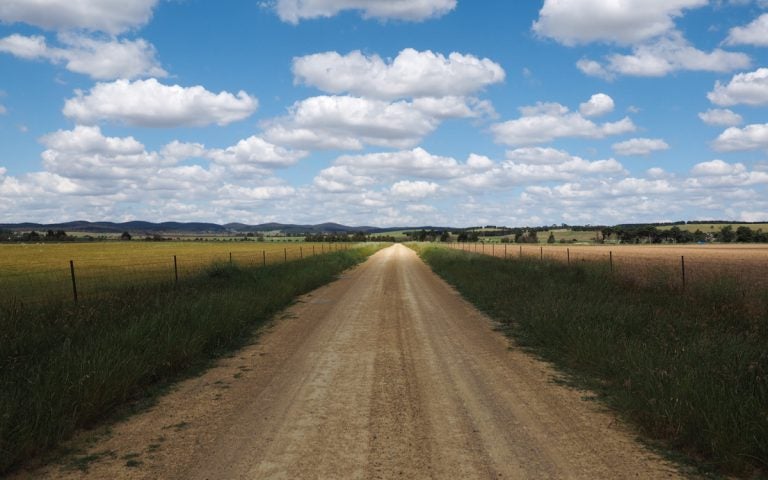 Engineers are competing globally to invent a device that can ease water shortages. Think of the vaporators we saw on the moisture farm where Luke Skywalker grew up in the first "Star Wars" movie. I visited one of the driest parts of Australia to understand why the new technology is so needed.
—
A couple of hours west of Sydney, in the Southern Tablelands of New South Wales, Ian McLennan drives me around his 5,000-acre farm, and we talk about about what water means to his family and his livelihood.
"Water's everything," he says. "Without water, you can't do anything."
It's late spring. The land is covered with green rolling hills and a whole lot of sheep. But McLennan says it looks more lush than it really is underneath.
The area is still recovering from Australia's Millennium Drought which started in 2000 and lasted a decade. A lot of farmers got out of farming. McLennan and his family got through it — in part because they had a decent-size dam, a manmade lake on the property. They laid thousands of miles of irrigation pipes from the dam, so the McLennans had some water even in the driest times.
When the water dries up, the pasture crops die. That leaves sheep and cattle hungry — normally, they'd feed themselves by grazing.
In a drought, you either have to buy hay to feed your sheep, or sell your animals to someone who can. Either way you lose money. McLennan and his wife, Pammie, ended up buying hay and feeding their animals. It was a lot of work.
"It makes me teary, now, thinking about it," she says.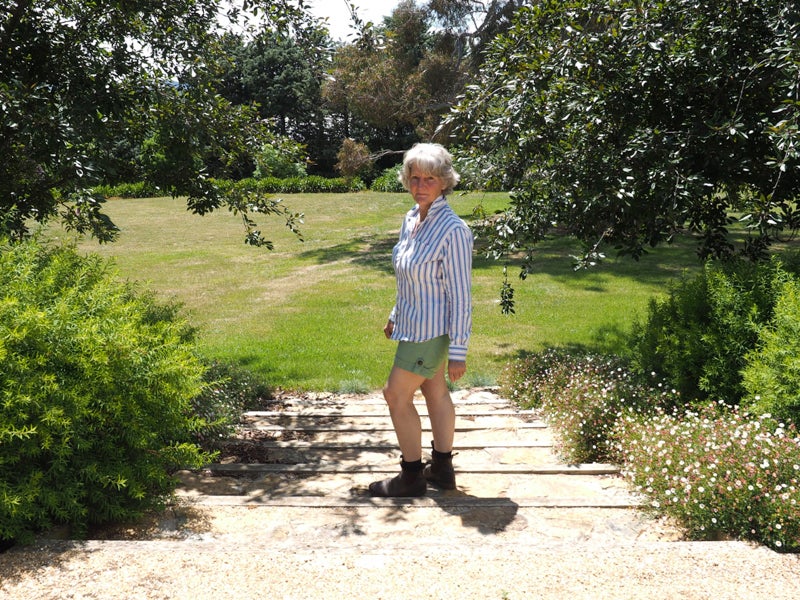 The McLennans are prospering now. They have enough water. Pammie has started a little business selling hand-knit tea cozies shaped like sheep. They consider themselves lucky, because they have that dam and the irrigation system. Other small farmers nearby pay tens of thousands of dollars a year for water.
That's what the scientists and engineers competing in the Water Abundance Xprize are trying to make happen.
Xprize is putting up $1.5 million for a device — an atmospheric water generator — that can pull 2,000 liters of water out of the air using only renewable energy. That's about 530 gallons. And the challenge is to make sure that water only costs around 8 cents a gallon.
Atmospheric water generators exist now, but not to these "green" specifications — they're expensive or burn fossil fuels.
The competition is sponsored by Tata Group, the India-based multinational best known for Tata Motors, and Australian Aid, a division of the Australian Department of Foreign Affairs and Trade.
Global development expert Zenia Tata is running the competition and helped design it. She says that with the world population growing and the climate changing, our water problems aren't going to fix themselves.
"By 2022, two out of three people will live in water-scarce areas around the planet," she says. "This water crisis will affect all of us. There is no escape from that."
The Xprize challenge is designed to address household-level water shortages. On that scale, when you take water out of the air, it's not enough to disrupt the hydrological cycle or steal water away from important critical sources nearby.
The agriculture sector uses about 70 percent of the Earth's freshwater, according to World Bank statistics. The agriculture sector is thirsty, and building a water generator to meet that need would be a very different undertaking.
"If we were to do this prize for farming systems at massive scale, then we would have to reconsider everything," Tata says.
But the point of the competition, she says, is broader than just creating a better atmospheric water generator. Tata's hoping it will catalyze huge amounts of water innovation — a whole new industry.
She says that's what happened with the Ansari Xprize, which offered $10 million for a nongovernmental organization that could launch a manned spacecraft into suborbital space. The prize was won in 2004. And at that moment, she said, the industry was suddenly worth billions of dollars.
"We are trying to use crazy innovation to ignite a whole new level of philanthropy, a whole new level of altruism," she says.
At the University of Newcastle's Priority Research Centre for Frontier Energy Technologies and Utilisation, in eastern Australia, a group of chemical engineers is among the 88 teams around the world trying for the Water Abundance Xprize.
For some on the Newcastle university team, it's personal.
Team leader Behdad Moghtaderi, a professor who runs the center, is from Iran, where desert villages often struggle with water shortages. Another team member is from a spot in central China where you can't drink the tap water anymore. Postdoctoral researcher Priscilla Tremain says in her youth, she'd have to drink bottled water when tropical storms hit her mom's village in Fiji.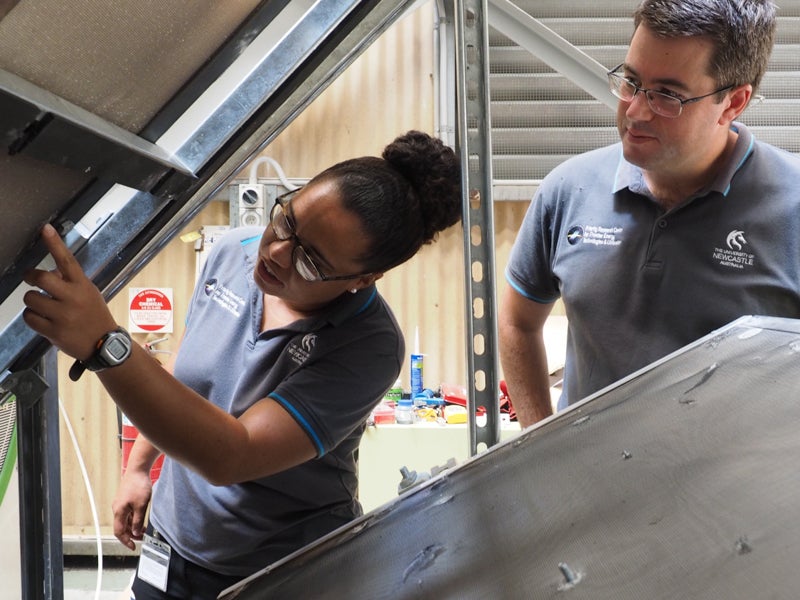 "We'd get hit by a cyclone, and then the water is completely cut off. Or you've got rapids going past you, but you can't drink any of the water because it's all contaminated," Tremain says.
Some weeks out from the official testing, their atmospheric water generator prototype is almost ready.
We stroll past heaps of high-tech analytical equipment and get to what is, essentially, the team's garage project. Picture a large steel box frame, like for a bed. There are bolts sticking through, some fly screen — it's far from futuristic.
"We have absolutely no money for this project," Moghtaderi says. "So we are therefore contributing our time and bits and pieces that we found in our labs and workshops to put it together."
The university team knows about the water vaporators depicted in the first "Star Wars" movie — those devices were part of the scenery on Luke Skywalker's home planet Tatooine, a desert planet with the two suns where Luke's family toiled as moisture farmers.
But Moghtaderi says his team's device is "more 'Mad Max' than 'Star Wars.'" The engineers are using the cheapest possible materials and the simplest design. They aim do the least they can to see if the idea has legs. But also they want anyone to be able to make one of these, with materials available anywhere.
The device's frame is tipped up at an angle to face the sun. Instead of the mattress having stuffing, it's filled with thousands of little white beads — silica gel. The same little beads as in those packets that say DO NOT EAT. The silica's job is to suck up moisture.
Somehow the team managed not to spill the beads while building this thing. But Andrew Maddocks says there have been a few hiccups.
"We've gone through a number of design changes from our initial sketch," Maddocks says. "It's been fun for most of it. A little bit frustrating sometimes."
The as-yet-unnamed apparatus isn't moving. It isn't making any noise. But it is working. And it's as simple as morning dew.
Hot air holds more moisture. So when night falls and the air cools down, it gives up its water — and voila! Dew.
So to get water, you have to cool the air. The conventional way to go might just be to make a refrigerator. But fridges are energy hogs. Even if it runs on solar or some other renewable energy, that would be expensive. Andrew Maddocks went the opposite way.
"Where most technologies look to cool it, we're looking to actually heat something up," he says.
First, the silica beads spend the night pulling water out of the air. When the sun comes up, the team seals off the box. The sun heats it up. Which makes the water evaporate. After that, there's a box full of hot, humid air. A little fan, stripped from an old computer, pushes the air out of the box, through a series of pipes — a heat exchanger, just like a car radiator. As the hot air is cooled, it relinquishes its water.
The nifty bit is that the team members think they'll be able to make water at any temperature or humidity — so in Fiji, central China, planet Tatooine (if it were real), even in dry inland Australia.
Back in sheep country, I head into the town of Goulburn. During the Millennium Drought, the city's water supply got super low. In some of the worst times, residents were limited to just 32 gallons a day. Wardens patrolled neighborhoods, looking for garden-watering scofflaws. A church held a prayer vigil they called a Drought Breaker.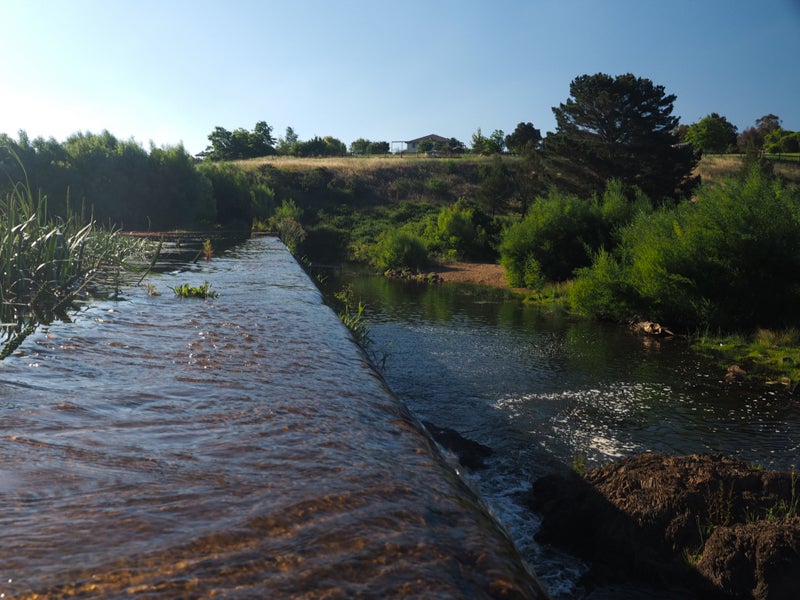 Ila Storrier has lived here her whole life. I asked if she used to time her showers.
"I did, yeah. I struggled a bit with four minutes," she says.
I told her about the Water Abundance Xprize.
"My hat would definitely go off to who could invent something like that," she says.
But I told Storrier, even if with the technology were available now, she'd probably still have to monitor her household water consumption.
She laughs: "Oh, really? Five-minute showers instead of four? … All I can say is, I hope it works. Because, really, long after I'm gone, they're going to have to have something in place. They really are."
WHYY is your source for fact-based, in-depth journalism and information. As a nonprofit organization, we rely on financial support from readers like you. Please give today.