Is the 'mother identity' making some women miserable?
Listen
7:42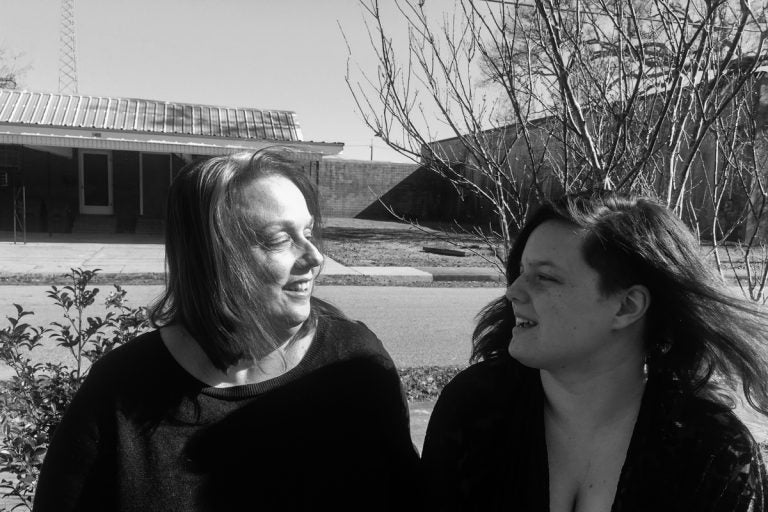 Victoria Elder's baby girl is 19 years old now.

"I remember them putting her in my arms. And I'm looking down at her, my eyes staring back up to me so expectantly and so dependent and realized, 'Oh, my god. What have I done?''' Elder says.

When Elder gave birth to her daughter, Morgane, she was expecting to feel elation. She figured, becoming a mother is every woman's greatest aspiration, right?

Instead, what she felt was regret — that she'd made a terrible mistake.

As Morgane grew up, Elder says she loved her daughter intensely, and she tried to be the best parent she could. But she hated the job.

She wished she could have gone to college, travelled, had a career.  She wished someone had told her what being a mother was really like before she decided to get pregnant.

For years, she kept this confession to herself, afraid that if she shared her feelings, people would think she was the worst person in the world. Then, when her daughter was 17, Elder was on Quora, the question-and-answer website.

She saw the question: "What is it like to regret having children?"

Her candid answer went viral, and soon after she became a spokeswoman for others who challenge the idea that motherhood is for everyone.

Too taboo? 
Sociologist Robin Simon, who teaches at Wake Forest University, says regret in parenthood is a really hard thing to study.

A 2006 Centers for Disease Control study found that 2 percent of men and 3 percent of women surveyed didn't think the rewards of being a parent outweighed the costs or work.

"I don't think most parents would admit to that," Simon says.

Even in our culture of oversharing on social media, saying you regret parenthood can feel taboo.

"You'd be viewed as a deviant," Simon says. "The mother identity has been pretty central to women really throughout our nation's history."

"So women are employed now, you know, sometimes they're married sometimes they're not. They have other roles and other relationships, but I would say that parenthood continues to be the most primary identity for women," Simon says.  "I think it's also true for men, as a matter of fact. The parent identity is just so significant and salient."

Simon says there's a pervasive cultural belief that women have a maternal instinct for handling newborns and children, while those skills are often seen as something fathers can and will learn along the way.

If a woman doesn't have a maternal instinct there can be lots of social disapproval, she says.

Simon wants more open conversations and support, in particular, for working parents who have minor children.

"I do think it's useful for parents to talk about the many stresses that are associated with having kids," she says. "I think it would be healthy for our society. I mean we provide very few social supports particularly in the form of institutional supports for parents," Simon says. "It's no wonder why, you know, parents are stressed out."