Most Americans with a rooting interest in Super Bowl LII prefer the Eagles, poll finds
Listen
6:12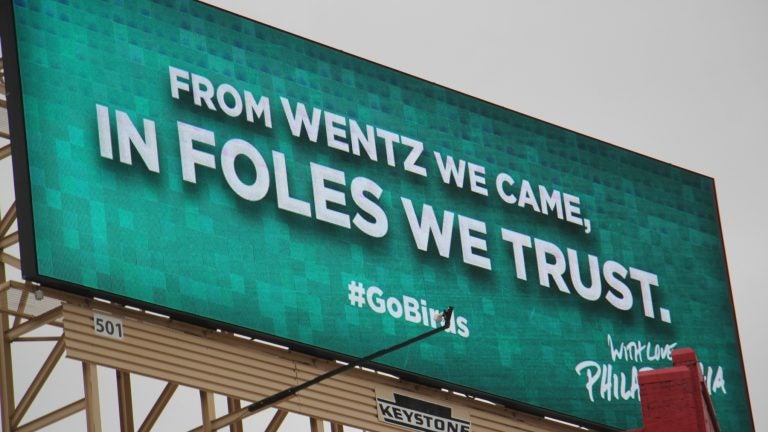 NewsWorks Tonight host Dave Heller sits down for his weekly conversation with Gallup's Frank Newport to talk about trends in U.S. opinion.
Here are this week's topics.
Most Americans with a rooting interest in Sunday's Super Bowl prefer the Eagles.
A Monmouth University poll finds that 37 percent of fans are rooting for The Birds, 16 percent for the Patriots. The majority, though have no pigskin in the game, with 46 percent saying that it doesn't matter either way.
Put another way, 12 percent will be rooting against the Eagles, 39 percent will be rooting against the Patriots, 44 percent won't be rooting against either, and 2 percent will be rooting against both.
Also this week, Gallup subjects President Donald Trump's State of the Union talking points to public scrutiny.
The four areas with pretty strong public agreement with the president's views articulated in the address are infrastructure, bipartisanship, national security and North Korea, and the economy.
The two areas where the public has the opposite position of the president are energy and environment, and the recent tax cut legislation.
To hear the full conversation, listen to the audio above.
WHYY is your source for fact-based, in-depth journalism and information. As a nonprofit organization, we rely on financial support from readers like you. Please give today.