It Was 50 Years Ago Today
Listen
05:12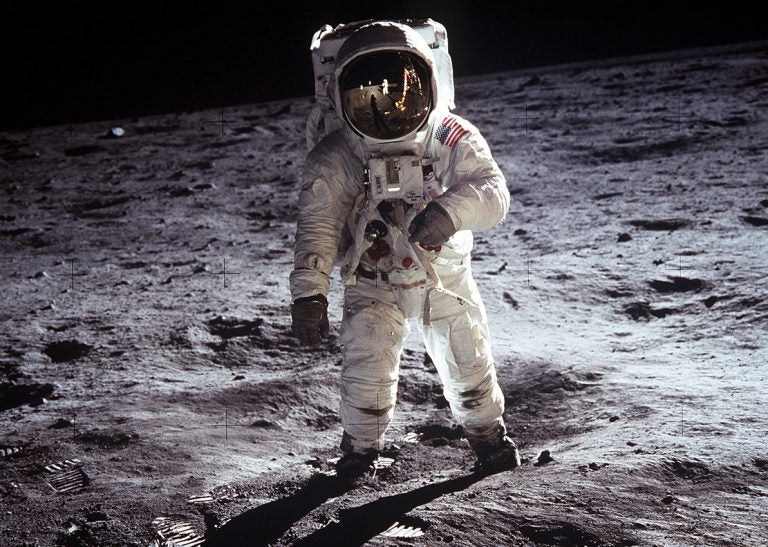 Today, July 20th, marks the 50th anniversary of mankind's giant leap.
At 4:17 p.m. (EDT) The Apollo 11 lunar module touched down on the southwestern edge of the Sea of Tranquility. Astronaut Neil Armstrong immediately radioed to Mission Control in Houston, Texas; "The Eagle has landed." At 10:39 p.m., Armstrong opened the hatch of the lunar module, and 17 minutes later, stepped off the ladder and planted his foot on the lunar surface.
Fellow astronaut Buzz Aldrin joined him on the moon's surface 19 minutes later, and together they photographed the terrain, planted a U.S. flag, conducted scientific tests and spoke with President Richard Nixon via Houston.
They also left a plaque that read: "Here men from the planet Earth first set foot on the moon—July 1969 A.D.—We came in peace for all mankind." By 1:11 a.m. on July 21, both astronauts were back in the lunar module and the hatch was closed.
The entire nine day trip was probably the most significant voyage ever for humans.
New moons have been spotted forming for the first time! PDS 70b and PDS 70c have been spotted in the disc of dust surrounding their giant planet around the star PDS 70. Combined optical, infrared, and radio data results show not only a protoplanetary disc around the star but also circumplanetary disc around its two largest planet – indicating the formation of moons around those Jupiter-like sized planets.