Walking on the moon
On the 50th anniversary of Apollo 11, we discuss the mission, what we learned about the moon and space, the evolution of the spacesuit, and the new space race.
Listen
49:00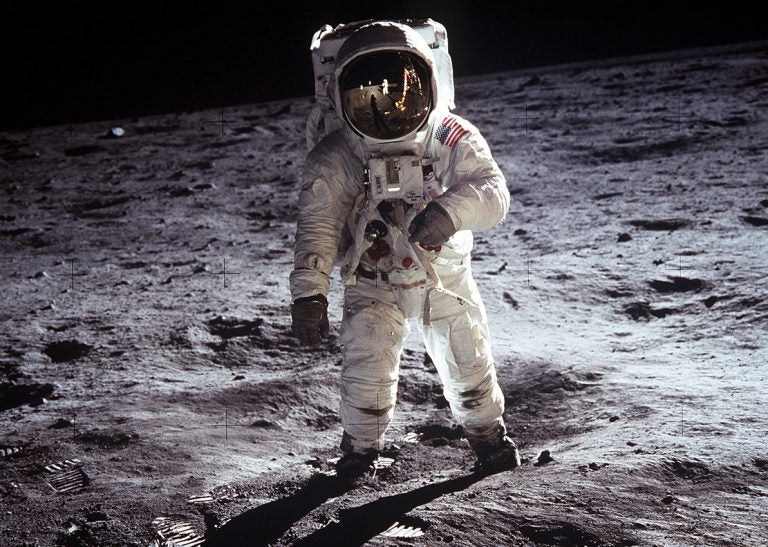 Guests: Derrick Pitts, Jacob Bleacher, William Ayrey, Neil Maher
Fifty years ago, Apollo 11 was orbiting the moon, preparing to send the Eagle spacecraft down to the lunar surface with astronauts Neil Armstrong and Buzz Aldrin on board. On July 20th, 1969, Armstrong became the first man to walk on the moon, famously uttering, "That's one small step for man, one giant leap for mankind." This hour, we reflect on the space race, the Apollo mission, and what we've discovered about the moon and outer space. We'll also discuss current NASA projects, including its Artemis program, which wants to put people back on the moon by 2024. And we'll learn about the evolution of the spacesuit, and about some of the social and political backlash that NASA initially faced from the Civil Rights movement, the Women's Rights movement and Vietnam War protesters.  Our guests are DERRICK PITTS, Chief Astronomer and Planetarium Director at the Franklin Institute, JACOB BLEACHER, a chief exploration scientist at NASA,  WILLIAM AYREY, former  space suit test engineer at ILC Dover, and NEIL MAHER, professor of history at the New Jersey Institute of Technology and Rutgers University, Newark and the author of Apollo in the Age of Aquarius.
WHYY is your source for fact-based, in-depth journalism and information. As a nonprofit organization, we rely on financial support from readers like you. Please give today.