Worker says warning about elevator risk before paralyzing Philly crash cost him his job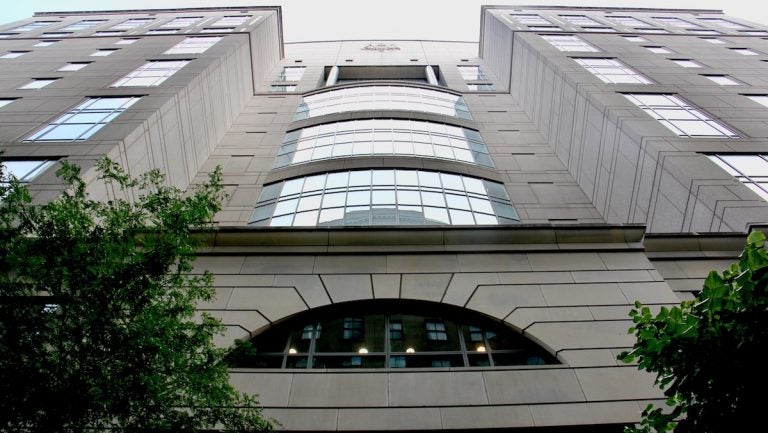 Was a former employee of the private company that oversees elevator maintenance at Philadelphia's Criminal Justice Center a public safety whistleblower who was sacked for calling attention to a problem?
Or is the onetime facility supervisor capitalizing on tragedy to enrich himself?
The competing tales have come into sharp focus following a lawsuit filed by a courthouse facility manager who claims he repeatedly warned his bosses about the need for elevator repairs. The warnings, he said, were ignored by company brass, who approved "dummied up" maintenance reports submitted to city officials.
Last summer, Paul Owens, a sheriff's deputy, was left paralyzed from the waist down after a courthouse elevator car pummeled into the 15th floor of the Center City building. Owens has filed a separate personal injury lawsuit.
Former elevator supervisor Lou Angelini suggested that if his cautionary words were heeded, the crash could have been averted. Six months after the incident, the private elevator management company, U.S. Facilities, fired Angelini following a15-year career at the company.
"My client's concern was that there's a lack of preventive maintenance," said lawyer Mark Schwartz, who is representing Angelini. "And if you don't do preventive maintenance in your car by putting in oil, your engine blows up. Or, an elevator goes through the roof."
The legal team for Philadelphia firm U.S. Facilities has deemed the legal challenge a far less heroic act.
"This lawsuit is an effort to use a tragic accident for an ex-employee's personal financial gain in a sham complaint against U.S. Facilities," attorney H. David Seidman said. "The circumstances surrounding the termination of this former employee on Feb. 3, 2017, have zero connection to the August incident."
Not only does the suit purport to show top company officials seeking revenge for spotlighting maintenance issues, but it also describes one particular instance of company leaders taking relish in the injurious episode.
According to suit, U.S. Facilities CEO James Dobrowolski bragged to the second in command, Jim Dorris, that the company would "be making a lot of money as a result of the accident."
Angelini said he witnessed Dobrowolski and Dorris "high-fiving each other" shortly after this, implying they looked forward to profits from the process of replacing the ruined equipment.
That exchange, in Seidman's view, is a figment of Angelini's imagination, calling the allegation "shameless."
"The company was deeply saddened by the tragedy that occurred at the CJC facility, and our only concern was for the victims," Seidman said. "U.S. Facilities places the highest priority on the safety of its employees and those entrusted to its care."
A few weeks before the crash, the elevators at the CJC, including the one involved in the accident, passed a state safety inspection, according to Seidman.
He said the report concluded that, "the elevators at the CJC facility were safe."
Angelini disputes that company officials did enough to protect the public from elevator failures. His suit,   filed under the Pennsylvania Whistleblower Act in Common Pleas Court, seeks damages including back pay and attorneys' fees.
Under the law, employers in the state cannot fire an employee over compensation, terms, conditions, or if an employee is about to expose wrongdoing or waste at the company.
The lawsuit mentions that another pending suit that claim the firing of Angelini, who is white, was the result of discrimination. U.S. Facilities is a black-owned business, and Angelini's lawyers say they are now preparing a federal lawsuit arguing that company leaders were motivated by an anti-white bias.
Since the elevator malfunction last August, court officials say additional safety measures have been taken to ensure another crash does not occur. Among the new protections are rope grippers in the elevators, which officials say are not required but reinforce elevator safety.
Thousands of people — including court staff, lawyers and police officers — use the court's elevators every day. To lawyer Schwartz, that's risky.
"My recommendation is take the stairs," he said.
WHYY is your source for fact-based, in-depth journalism and information. As a nonprofit organization, we rely on financial support from readers like you. Please give today.