Willow Grove tree company fined $95 million for hiring undocumented immigrants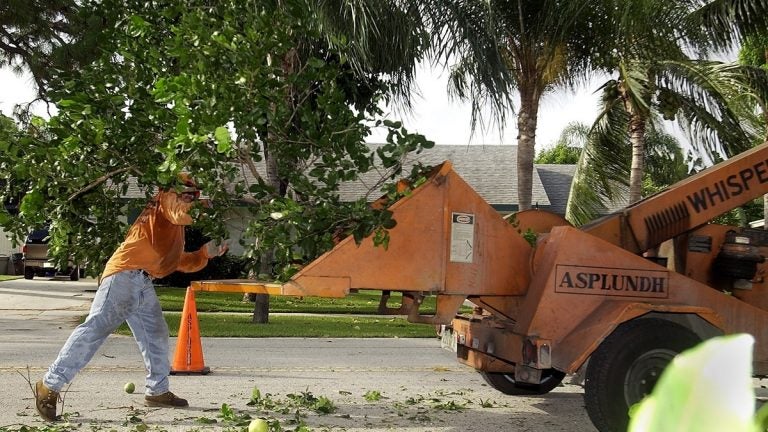 A suburban Philadelphia company that trims trees around power lines throughout the United States will pay a record fine after pleading guilty in a scheme to employ hundreds of people in the country illegally.
Officials of Asplundh Tree Expert Co. of Willow Grove pleaded guilty Thursday to one criminal count. A federal judge sentenced the company to pay a total of $95 million. Prosecutors say it's the largest monetary penalty ever levied in an immigration case.
Prosecutors say the company "remained willfully blind" while managers hired workers they knew to be in the country illegally. Asplundh's hiring practices allowed it to "dominate the market" for tree-trimming and brush clearance, said special Assistant U.S. Attorney Josh Davison.
"In areas across the country … Homeland Security would point out employees that were ineligible to work," he said. Asplundh "would merely rehire them under different identities, accepting the identification knowing it wasn't legitimate identification."
It was easy, Davison said, because the immigrants were so eager to work.
"If they need to respond to storms, what better employees to have than those who were desperate to work and would go down to Florida at the drop of a hat?" he said.
Asplundh hired hundreds of people nationwide who did not have the right to work in the U.S., Davison said.
Company chairman and CEO Scott Asplundh apologized in a statement issued Thursday afternoon.
"We accept responsibility, and we apologize to our customers, associates and all other stakeholders for what has occurred," he said.
The company has promised to review IDs of all its employees nationwide and use the same facial recognition software immigration officials use to catch falsified IDs.
Asplundh employs 30,000 workers in the U.S., Canada, Australia and New Zealand.