Why we keep looking at the Northam photo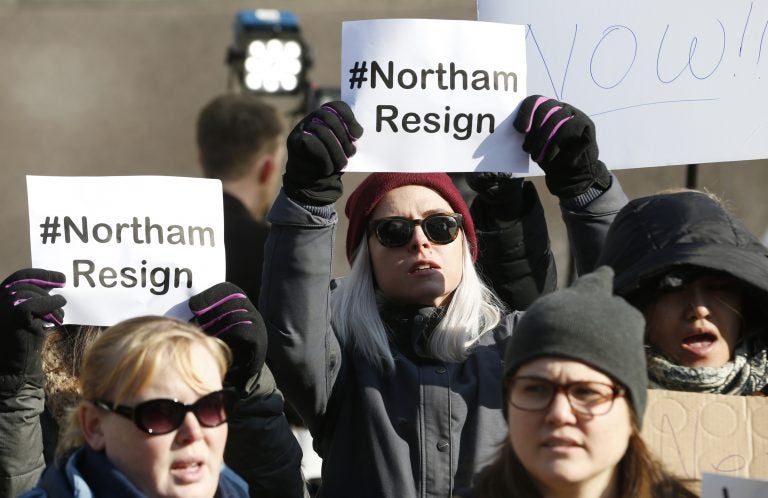 This is not a column in defense of Virginia Governor Ralph Northam. The racist images published on his medical school yearbook page are — quite simply — indefensible. They speak for themselves.
Nor is this a column urging him to resign or to remain in office. Perhaps there are some decisions that are so hateful and stupid that they should disqualify you for leadership, no matter how long ago you made them or what you've done since. For now, that's up to Northam to decide.
Instead, this column is about you. And me.
Why, oh why, are we drawn so deeply to this story? As soon as the story broke on Friday, the airwaves and the internet exploded with vitriol against Ralph Northam. There are many other important events happening in the world, but for a few hours they came to a halt. And it was all Northam, all the time.
Everywhere you looked, you saw the awful page from his yearbook. It shows one guy in blackface and another in Ku Klux Klan regalia. Northam initially said that one of the figures was him, although he didn't know which; the following day, he denied he was either one. He did admit to blacking up for a contest where he performed the moonwalk, Michael Jackson's iconic dance step. But we kept looking — and looking and looking — at his yearbook page.
That's because we all know — in our hearts — that racism is America's original sin. And you don't have to be a biblical scholar to know that sin is pretty darned alluring.
We know that the photo is really bad; that's precisely what makes it feel so good. The fact that Northam won office in part by accusing his Republican challenger of racism just makes it worse. And even more attractive.
At the same time, ironically, the picture lets us believe that we're better than we actually are. How many people who are currently flaying Ralph Northam engaged in racist behavior when they were younger? By focusing on Northam's sin, they can expiate their own.
When I was in ninth grade, in the mid-1970s, I moved to suburban Washington, D.C. There was a kid in our class of Asian descent, and we called him "Fuji." Really.
Nobody thought anything of it, so far as I can recall, until he called us on it one day. We were debating school busing — a huge issue at the time — and he was arguing against it, claiming that kids transported from elsewhere would bring crime to our school. Someone replied, "You're such a racist, Fuji."
The kid didn't miss a beat. "You're calling me a racist?" he said, incredulously. "But you just called me 'Fuji'!" Suddenly, the lunch table got very quiet. We were busted, and we knew it.
I could tell you other stories, of course, and I'm sure you could tell me your own. That's the whole point. Racism is embedded in our cultural and historical DNA. And no one — really, no one — is exempt from it.
Yet the politicians and pundits calling for Ralph Northam to step down keep telling us that the racism on display in his yearbook "has no place in America." That would be great, if it were true. But it's false. Racism has been in every part of America. In our pasts. In our lives. In our hearts.
To be sure, most of us didn't do things as brazenly demeaning as dress up in blackface or KKK robes. We did other, smaller things — like, say, slurring an Asian kid. Or, if we went to Ralph Northam's medical school, perhaps we laughed at his yearbook page. (And who, by the way, approved that for publication?) Of course, we'd like to forget all of it. But we can't.
So we roast the governor of Virginia, and we look — again, and again — at the racism in his yearbook. When he is good and cooked, charbroiled in his own bigotry, we will wash our hands and declare ourselves free from it.
And then we'll look again.
Jonathan Zimmerman teaches education and history at the University of Pennsylvania. He is the author (with Emily Robertson) of  "The Case for Contention: Teaching Controversial Issues in American Schools" (University of Chicago Press).