When neighbors are pushed to make blight fight their own battle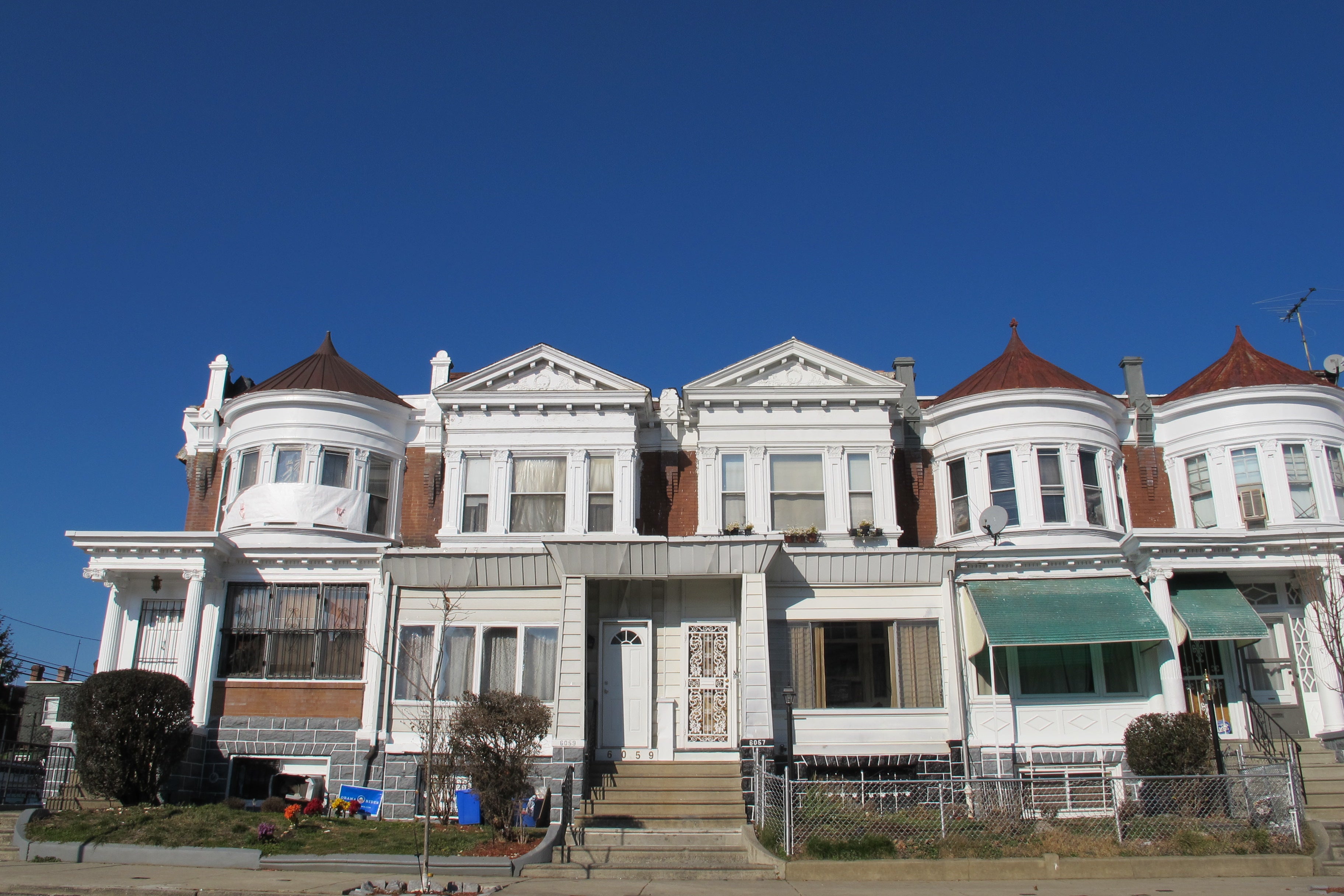 Maybe it was the tall weeds, or the busted windows, or the leaks damaging the neighbor's home, or the fear of a fire, but Denise Lewis and her neighbors on Webster Street decided they'd had enough of the vacant building on their otherwise lovely block.
"We just got tired of the sight of the property," standing prominently at the northeast corner of 61st and Webster streets, Lewis said. Neighbors had safety concerns and, Lewis adds, "it was bringing down the value of our homes."
Lewis, the block captain, fired off a 311 complaint about 6061 Webster's deteriorating condition early last summer. And then she and her neighbors rolled up their sleeves.
Over three days, 10 neighbors painted the façade, window grates, and iron railings. They secured the windows and doors as best they could. They mowed the lawn, trimmed an overgrown shrub, picked up trash, and planted flowers in the front yard.
"As we were all sitting there trying to paint it, there were so many people that stopped," Lewis said, starting to laugh. "They said 'Congratulations. I'm so glad you bought that property, it's been vacant all these years.' And I was like, I don't own this property."
So why bother?
"We just wanted to make a difference," Lewis explained. "This was an eyesore, but now it's become a pair of eyes."
Last fall the 6000 block of Webster Street spruced itself up and placed second in the Philadelphia More Beautiful Committee Clean Block Contest. Perhaps no building on the block was more dressed up than 6061 Webster.
That's the sort of can-do block it is. It's a block where families look after one another. Where neighbors sweep and tidy on Tuesdays, and kids help shovel for elders after a snow. There are even Webster Street Family Reunions in summer (last year's had a luau theme).
Folks do their best to keep up their four-bedroom homes, which date from a Cobbs Creek building boom in the mid-1920s. It's an overwhelmingly owner-occupied block made up of African American families, many whom have stayed for generations. The only vacant building is 6061 Webster.
The owner of record for 6061 Webster is Edna S. Adams. According to city probate records, Adams died in 1984.
Because Adams had no will, her daughter Barbara Adams-Smelter filed a Letter of Administration with the city in 1984 to administer her late mother's estate and named herself as the sole beneficiary. Adams-Smelter on Friday acknowleged that she inherited the property and would only say that her intention is "to eventually sell it."
Lewis recalled that 6061 Webster was advertised for sheriff's sale about two years ago. The taxes were paid quickly and the sale was cancelled.
"There are people on the block who wouldn't mind buying that property," Lewis said.
As of March 8, property taxes for 2012 and 2013 totaling $1,625.36 are owed for the property, according to city tax records.
"It's a shame because the property's been sitting there…" Lewis said. "It's fully furnished. Clothes inside. They have a BMW in the garage. And so it's as though someone lives there."
But no one does, other than the inevitable critters and the occasional squatter. Neighbors keep an eye on the property watching for signs that something has changed.
Lately 6061 Webster seems to be in pretty good shape despite the decades of neglect. When an L&I inspector finally came by the property in November 2012, the only violations were for being an unlicensed vacant building and for lacking proper doors and windows.
These days the pink "doors and windows" citation sticker is gone, and no work has been done to clear the violations. It is one among many properties wending its way through blight court.
"I guess after [the owner] get tired of getting violation after violation and fines then they'll come and do something about it," Lewis said.
Meantime, Lewis and her neighbors are making plans to paint the 61st Street side of the house this summer.

How delinquency affects Cobbs Creek

(Ashley Hahn)
WHYY is your source for fact-based, in-depth journalism and information. As a nonprofit organization, we rely on financial support from readers like you. Please give today.