What you need to know about the 2016 NJ Flower and Garden Show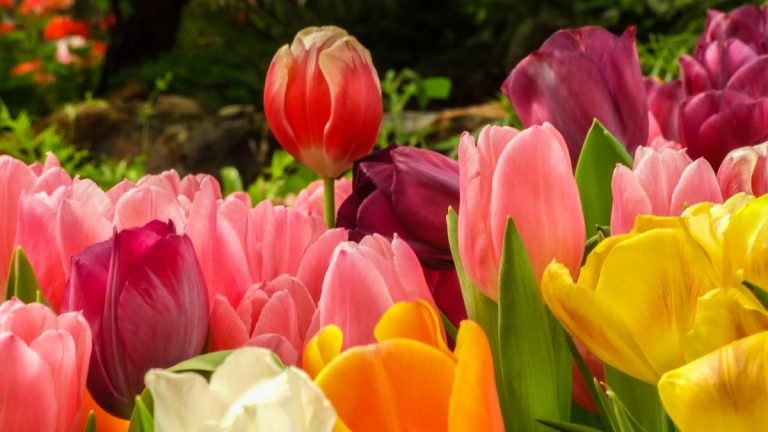 Whether you believe a groundhog's forecast or not, Spring arrives early in Edison with the return of the 2016 New Jersey Flower and Garden Show, from Feb. 11 through Feb. 14.
For four days, the New Jersey Convention and Exposition Center will be filled with colors of the coming season in fragrant display gardens and a standard flower show.
New this year will be a special floral-themed sand painting by artist Joe Mangrum. Attendees can watch his process through-out the day on Saturday.
Four other guest horticulture specialists will give lectures on uncommon plants and design tips, flower garden ideas for busy and aging gardeners, planting all-season vegetable gardens, floral centerpieces and the trendy sculptural Japanese plant, Kokedama.
In addition to the regular 125-vendor Great Garden Marketplace, there will also be a new craft vendor section, Handmade and Homemade, with more than 35 artisans showcasing their wares. For children there will be free daily activities at a dedicated kids area.
Tickets cost $15 for adults ($10 for seniors) and $6 for kids ages 12 to 17 (under age 11 get in free). Tickets for the Behind the Scenes Garden Tour on Saturday cost $30.
Thursday, Feb. 11, 1 p.m. to 8 p.m., Friday and Saturday, Feb. 12 and 13, 10 a.m. to 8 p.m. and Sunday, Feb. 14, 10 a.m. to 6 p.m. – 97 Sunfield Ave., Edison, NJ.