UPDATED Weekend news briefs: lots of activity in Tacony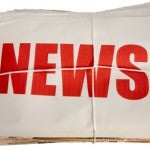 UPDATE — The woman involved in the I-95 wreck has been identified as 35-year-old Loretta Neff of the 1500-block of Howell St. Neff survived, but DUI charges are pending.
Friday: Authorities are investigating the circumstances which led an off-duty police officer to fire shots early Friday morning. According to reports, the unidentified officer fired warning shots into the air after being attacked by two male suspects at Torresdale Avenue and Wellington Street. It's unclear if the suspects were arrested, but no injuries were reported.
Sunday: A woman was seriously injured Sunday morning when her car tumbled off I-95. Around 1:30 a.m., the woman lost control of the vehicle while traveling northbound near the Cottman Avenue exit. Her car went through the guardrail and fell 70 feet to State Road. She is reported to be in critical condition, though the cause of the accident is still unknown.