Urban forest survey | The Rotunda | Council aligning for budget | Rendell on wusses | neon art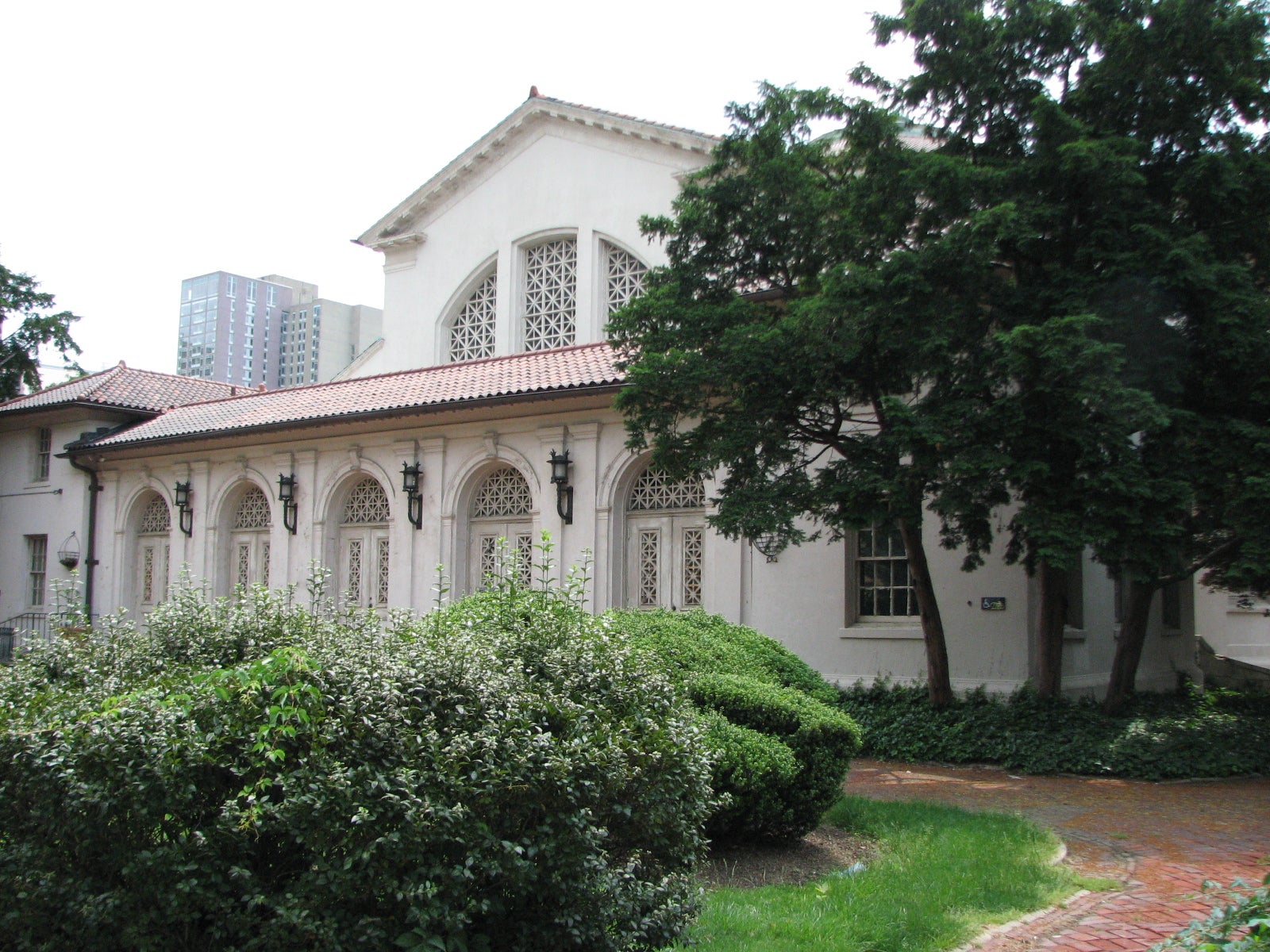 The US Forest Service is surveying Philadelphia's trees to research their urban environmental benefits and help the city develop a forest management plan, Flying Kite reports. "We will be defining extent and dollar value for energy conservation, reducing air pollution, and greenhouse gas reduction," said Phil Rodbell, of the Forest Service's Urban and Community Forestry unit. The Forest Service has teamed up with the Pennsylvania Horticultural Society, Water Department, and Parks & Recreation to conduct the survey.
This week's Look Up! is all about The Rotunda, a Penn-owned treasure that was recently added to the Philadelphia Register of Historic Places. Originally built for the First Church of Christ Scientist, The Rotunda is the only Philadelphia work of New York designers Carrere and Hastings, and is now used as a performance venue.
City Council could preliminarily approve the budget today. The Daily News reports that Council President Darrell Clarke said that Council will vote separately on AVI – the administration's property tax reform plan – and funding for the school district. State Sen. Larry Farnese has withdrawn his amendment in state enabling legislation, which would have required those separate votes.
Ed Rendell talks local "wusses" and his love for East Falls with NewsWorks. "Most wussy politicians underestimate the public," Rendell said.
Neon art gets its due as part of an exhibit at the Center for Architecture this month. NewsWorks visited the exhibit of art neon, produced by local trained and hobbyist tube benders.
The Buzz is Eyes on the Street's morning news digest. Have a tip? Send it along.