U.S. House Democrats say squabbles are healthy sign as they move past 100 days
Democrats debate how far to move toward the left after 100 days back in charge of the U.S. House.
Before Congress left Washington for a two-week recess, House leaders had to pull their party's budget from the floor because progressives were demanding cuts to Pentagon funding and more money for domestic priorities, such as education and health care.
Democratic U.S. Rep. Mary Gay Scanlon, the new representative from Delaware County, said it's good that her party isn't monolithic.
"We represent very different districts, so people have to represent their constituents, and, hopefully, we'll get it all together and be able to pass legislation that works as best as possible for as many as possible," Scanlon said.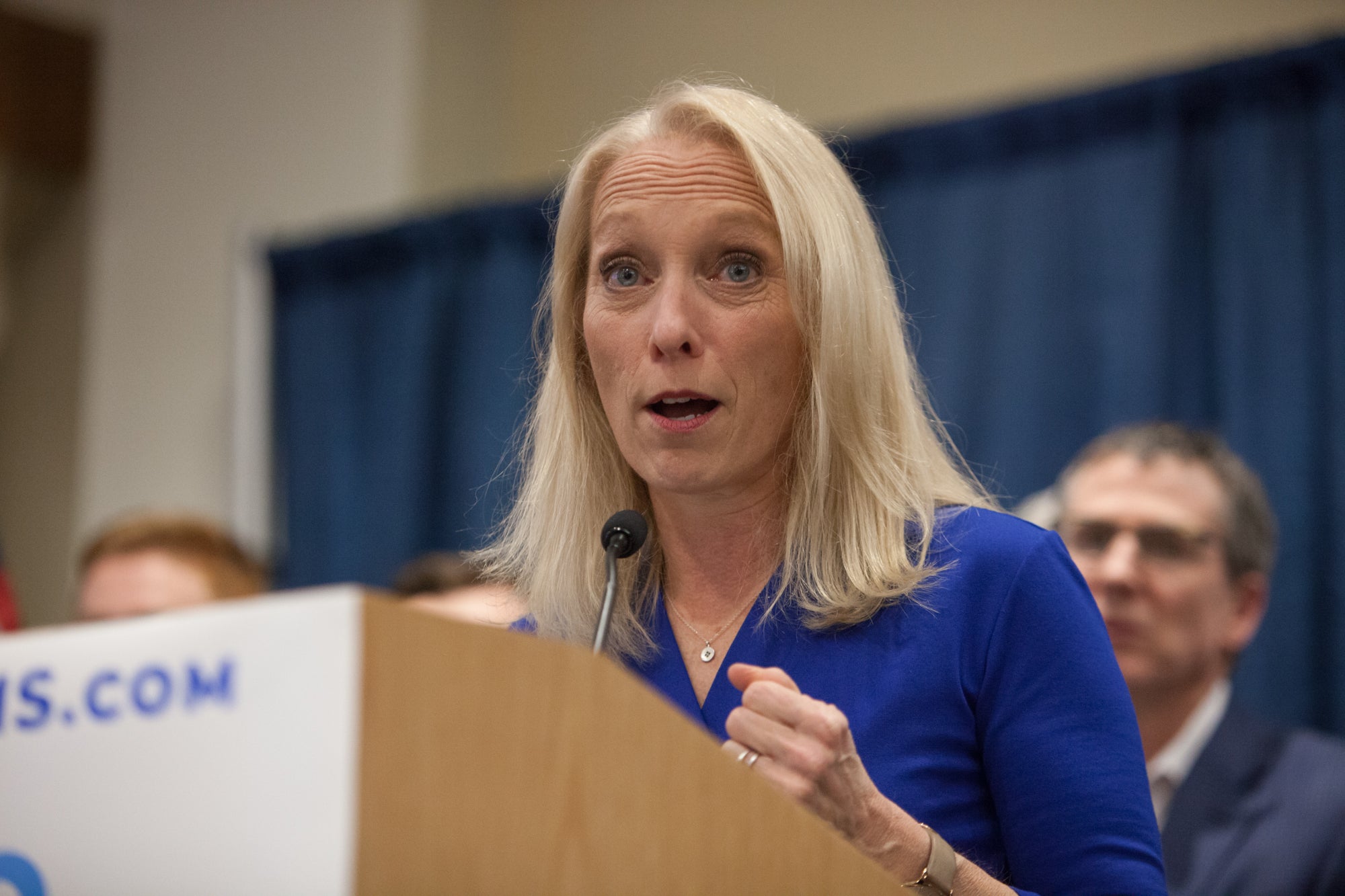 Most Democrats from the Philadelphia region tend to be more moderate than some of the party's louder voices — including those of its top presidential candidates. But Scanlon said that doesn't signify any animosity in their ranks.
"I think there's a lot more unity among Democrats than is portrayed in the media or than is pushed by the Republicans," Scanlon said.
House Democrats have sent the Senate a slew of bills, including a measure calling for background checks that's the first gun-control measure that's passed in more than two decades. And they passed HR 1, a sweeping proposal aimed at shining a light on "dark money" in politics along with other changes aimed at increasing transparency in elections.
But those proposals aren't going to go anywhere in the GOP-controlled Senate.
Possibly the most notable accomplishment of the new Congress was ending the longest government shutdown in American history. But that was months ago, and Congress hasn't sent the president many bills to sign since.
2020 election looms large
South Jersey U.S. Rep. Jeff Van Drew, another one of the new crop of lawmakers, fears party leaders are focused too much on 2020.
"We're going to have an election in a year and a half. That's the time to determine who is going to be the president and what's going to happen. But at this point, I'd like to get more work done, and I'd like to get work [done] that actually passes, gets done and becomes law," Van Drew said.
While Democrats continue to ramp up investigations, Van Drew said constituents in his more conservative, somewhat rural district, aren't that interested.
"Almost nobody, other than real partisans on the Republican and Democrat side, talk to me about the investigations," he said.
Central Jersey U.S. Rep. Tom Malinowski disagreed. The first-term Democrat said he and others in Congress are helping the party carry through on its promises to voters.
"I think we've completely changed the climate in Washington. Many of us ran on checks and balances, and there are now checks and balances," he said.
While he'd like to see more bipartisan bills pass and become law, Malinowski said he  isn't worried about sending the Senate a lot of proposals that it never even takes up. He hopes chambers can come together to pass bipartisan measures on net neutrality and infrastructure.
North Jersey Democratic U.S. Rep. Josh Gottheimer, a co-chair of the bipartisan Problem Solvers Caucus, said bipartisan efforts continue through Congress at the committee level and behind the scenes — even though they don't get much attention. As for having to embarrassingly pull the party's budget from the floor? Gottheimer said Democrats recaptured the majority by running a diverse slate of candidates, so he's fine with these internal family debates.
"We've got obviously a big-tent party — you win the majority, you have a big tent. And I think the key is that means you have to actually work together. The essential part is that we actually talk to each other," he said. "There's always going to be some disagreements. But that's OK."
It's still unclear when — or even if  — Democratic leaders will try to put their party's budget on the floor. That's just one challenge as the party figures out whether it charts a course to the left, to the middle, or one that tacks back and forth.
WHYY is your source for fact-based, in-depth journalism and information. As a nonprofit organization, we rely on financial support from readers like you. Please give today.