Two Northeast schools among the handful that send the most students to Masterman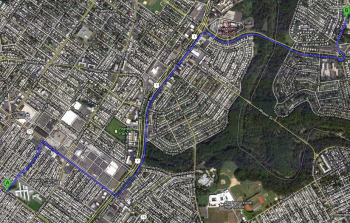 Getting into the Julia R. Masterman Laboratory and Demonstration School in Center City isn't easy.
It's the 45th-best public high school in the country, sends most of its graduates to four-year colleges and attracts students from all over the city. Including Northeast Philadelphia.
As part of an in-depth report on Masterman and its accessibility, the Public School Notebook found the top 12 School District of Philadelphia feeder schools that send students to Masterman's at the fifth grade level – the easiest way to guarantee a spot in the high school.
On that feeder list, Solid-Cohen School is No.5 and Pollock Elementary is No. 9.
In the last few years, one in five of Masterman's fifth graders came from non-district schools. The rest came from just a handful of public schools in the Northeast, Northwest, Center City and University City.