TreePhilly applications due Saturday for free trees from the city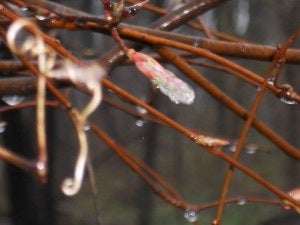 Philadelphia's Department of Parks & Recreation is winding down the application period its TreePhilly program, and two Northeast neighborhoods are part of its target.
Frankford and Morrell Park are part of the handful of neighborhoods singled out for their need of trees. They – along with West Oak Lane, Tioga, Old Kensington, South Philadelphia, Whitman and Haddington – have the most tree canopy needs and are in the Philadelphia Water Department's combined sewer-overflow area.
The new TreePhilly initiative is open to the whole city, though, and residents are encouraged to apply for trees for their backyards and sidewalks to help increase the city's tree canopy to 30 percent by 2025. Applications for the free trees are due by March 31, and volunteers will help find the right tree for your yard in April.
This isn't the Northeast's (or the city's) first encounter with a tree program.
The Pennsylvania Horticultural Society brought its Tree in Every Yard program to Philadelphia last year, first in the 19114 and 19115 ZIP codes, and then to 19111, 19116, 19135, 19136, 19149, 19152 and 19154.
But even before then, the Northeast Tree Tenders were planting and caring for trees in the region. What began in 2008 is still growing as a local organization that helps Northeast residents obtain and plant trees.
All the efforts support Philadelphia's Greenworks mission.