Top stories of 2012 in Northeast Philadelphia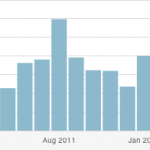 As we begin 2013 in earnest, NEast Philly's goal is to continue to strive to give readers the news they want most in a timely manner and in the most accurate, detailed way possible.
There were many popular stories in 2012, but the most-viewed stories on our site last year had a few things in common: they were concise, informative and NEast Philly was among the first to cover them.
The busiest day of the year was Jan. 6, the day the Archdiocese of Philadelphia announced wide-spread closures and consolidations of Catholic schools across the city.
With almost 550 new stories in 2012, NEast Philly's grand total is now more than 2,600.
Thanks to everyone who reads, comments, and interacts with us on Facebook and Twitter. We look forward to bringing you more news in 2013.