Tom Wolf picks MontCo Commissioner and DVRPC Chair Leslie Richards to head PennDOT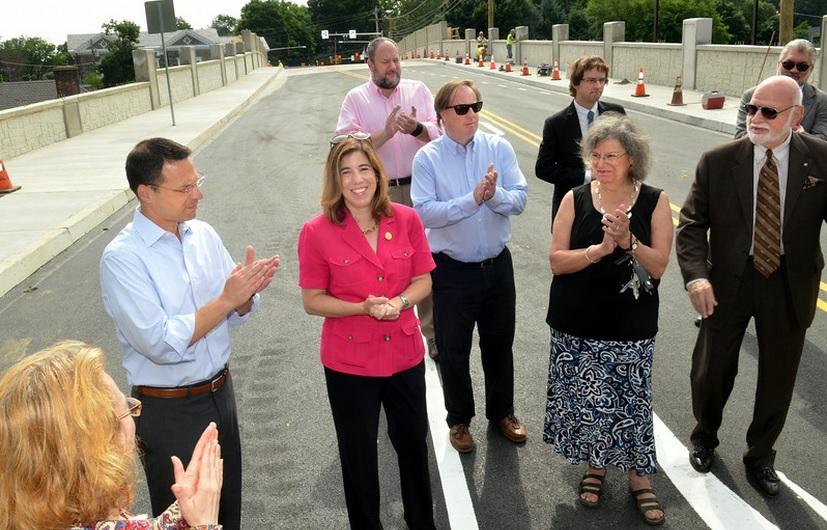 Governor-elect Tom Wolf announced today his choice for Department of Transportion secretary: Montgomery County Commissioner and Delaware Valley Regional Planning Commission Chair Leslie Richards. She will need to be confirmed by the Pennsylvania Senate before she can official assume the office.
Richards comes to Harrisburg with a sterling resume for an office that combines politics, engineering, economics, and infrastructure planning.
She has served on the SEPTA Board since 2012. She was elected to the Montgomery County Board of Commissioners in 2011 along with Josh Shapiro, which marked the first time in a century Democrats controlled the suburban county's government. Richards first entered politics in 2007 when she was elected to the Whitemarsh Township Board of Supervisors.
In her elected offices, Richards has developed a reputation for being pragmatic and non-partisan, earning her some mentions – alongside fellow MontCo Commissioner Shapiro's – as a potential candidate for Congress. Shapiro, who is serving on Wolf's transition team, has said that he intends to run for re-election as a Commissioner.
Prior to her life in politics, Richards worked as a project manager for a women-owned civil engineering firm. She earned a bachelor's in economics and urban studies from Brown University and her masters in regional planning from the University of Pennsylvania.
Barry Schoch, the current PennDOT secretary who took office in 2011 under Governor Tom Corbett, will move to the Office of the Governor to serve as a senior advisor on transportation and infrastructure issues. Despite a background heavily focused on managing highway projects, Secretary Schoch pleasantly surprised many would-be critics with his stewardship of Act 89 and statements in support of urban transportation infrastructure.
Richards has been a longtime advocate for public transportation, winning the Philadelphia chapter of the Women's Transportation Seminar "Woman of the Year" award in 2013. She joined the DVRPC board in 2012 and was elected its chair this past July.